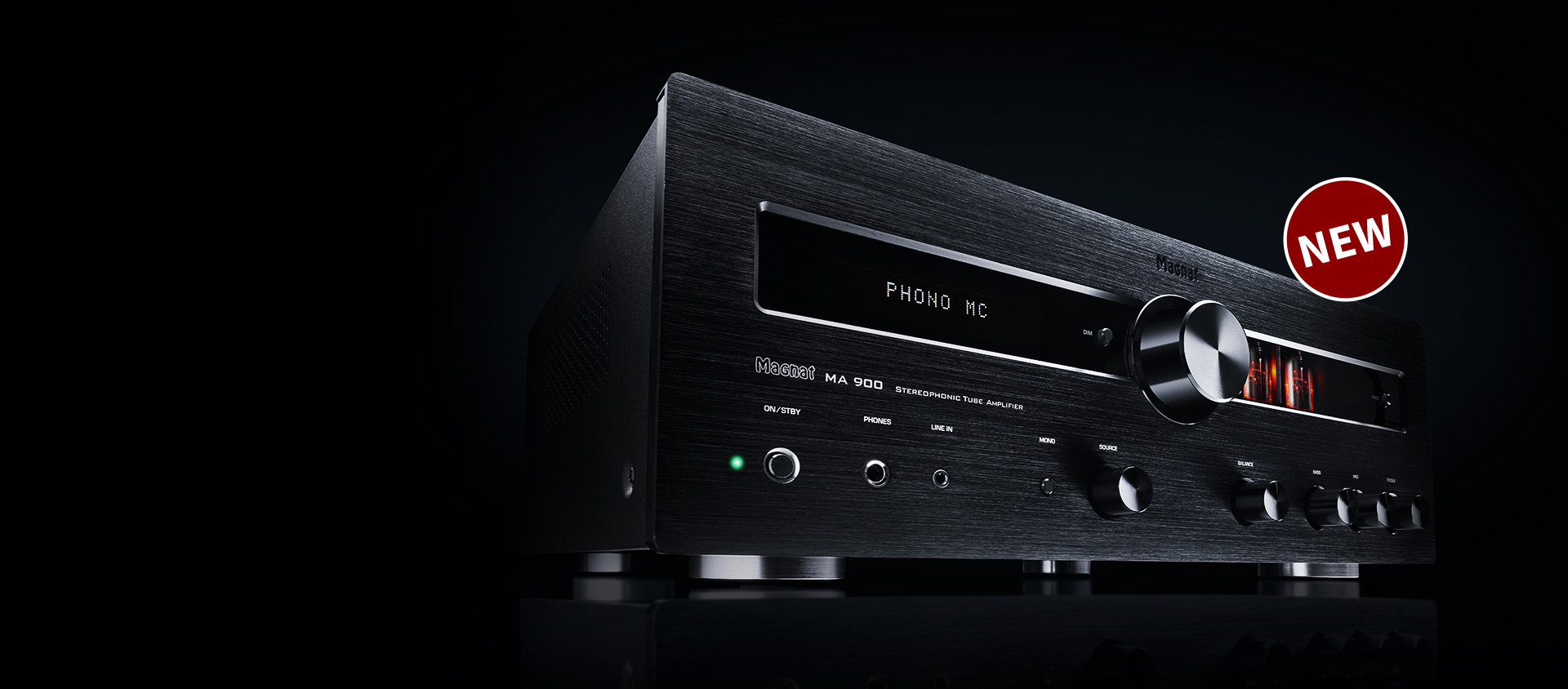 MA 900 The perfect combination of tube sound and performance
The combination of tube and transistor technology has a long tradition at Magnat. After all, it combines an optimum sound with an impressive performance. The MA 900 is no different. It scores highly with its impressive technical values, extensive configuration and optimum workmanship, as well as its minimalist design.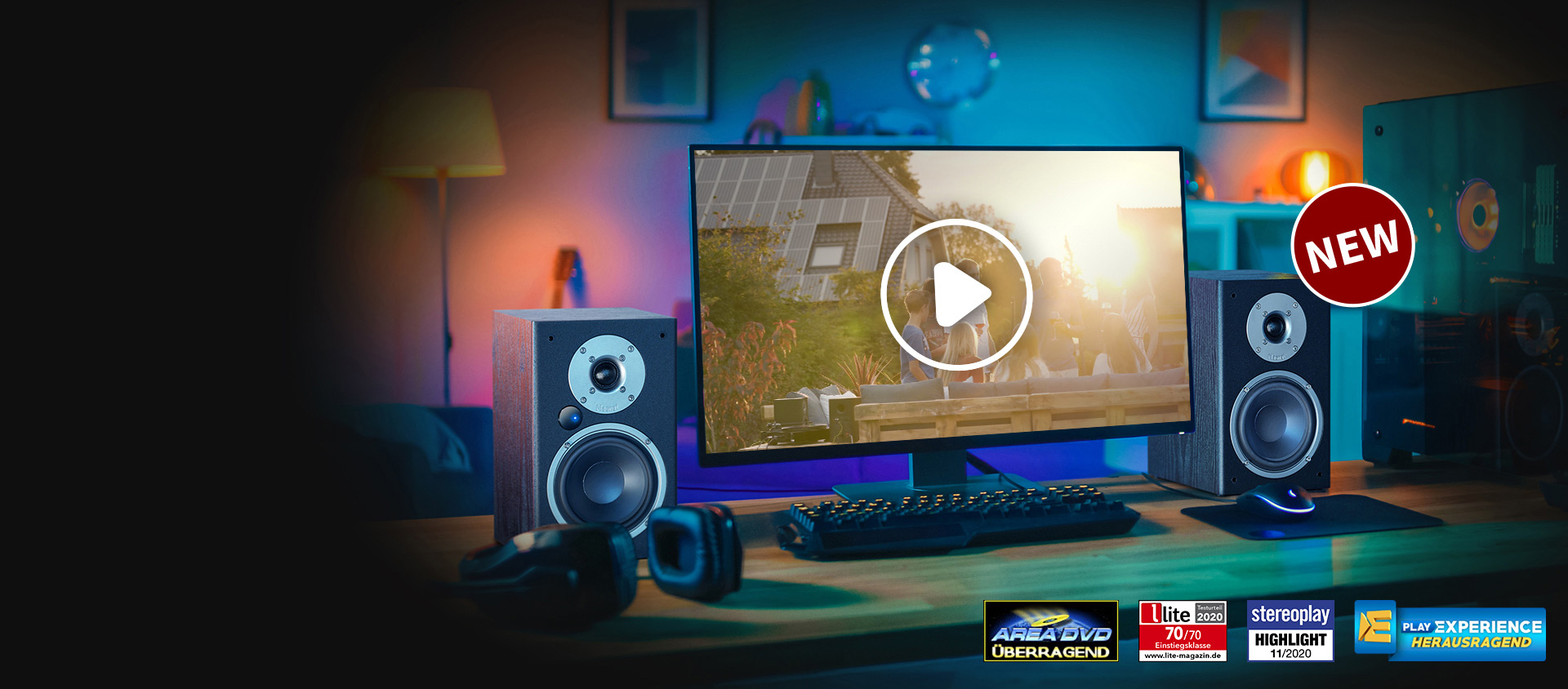 Monitor Active 2000 Our new active loudspeaker system
Watch the video to learn all about our new Monitor Active 2000 - Active Speaker System. Developed and made for your home. Sound is our passion.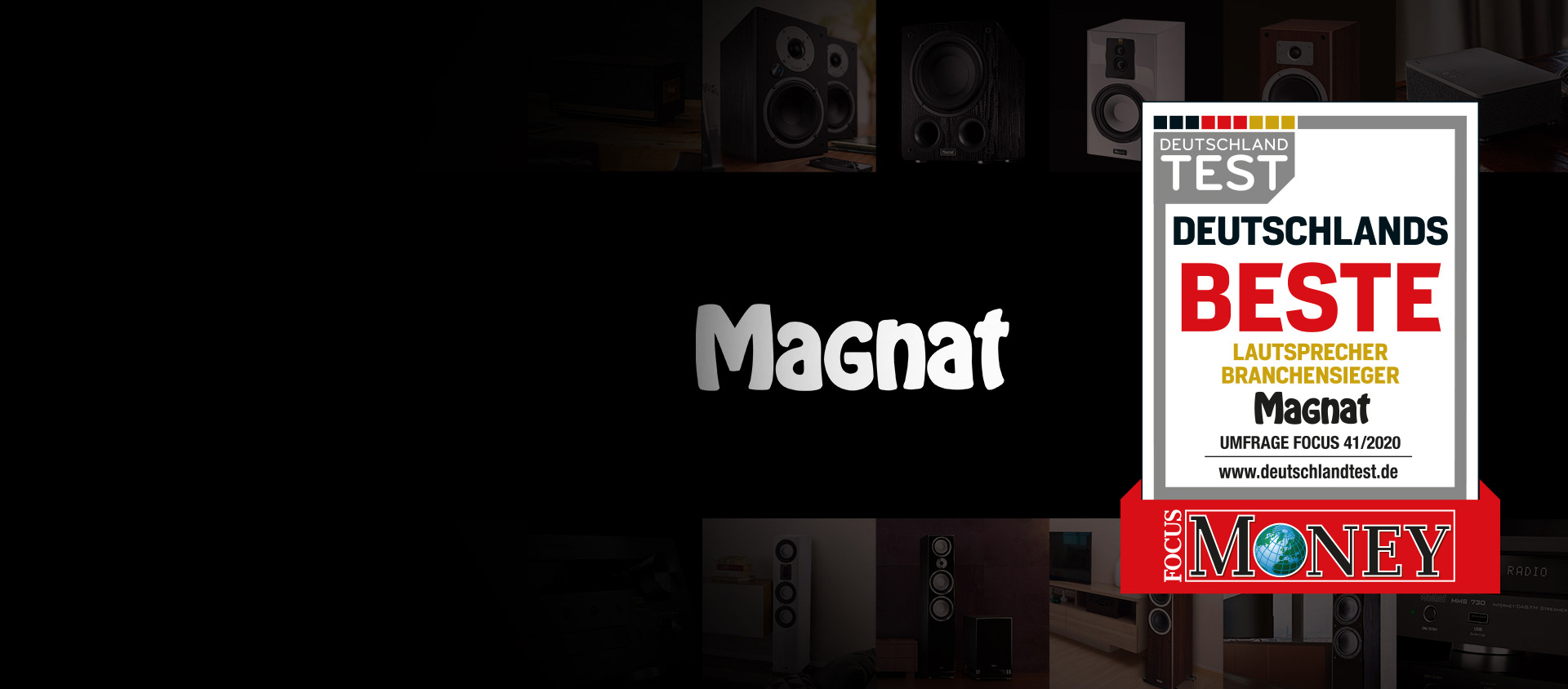 Germany´s Best 2020 Magnat is the best loudspeaker brand in Germany
We always knew it, you probably knew it too, but now Focus Money has officially confirmed it. Magnat is the best loudspeaker brand in Germany. This can be read in the study "Germany´s Best 2020", for which almost 87 million mentions of the 24,000 best-known brands in Germany were evaluated. Magnat achieved the best value in the loudspeaker category and thus marks the "benchmark" in this segment with 100 points. Therefore, we would like to thank not only the experts from Focus Money, but above all you who have expressed such positive opinions about us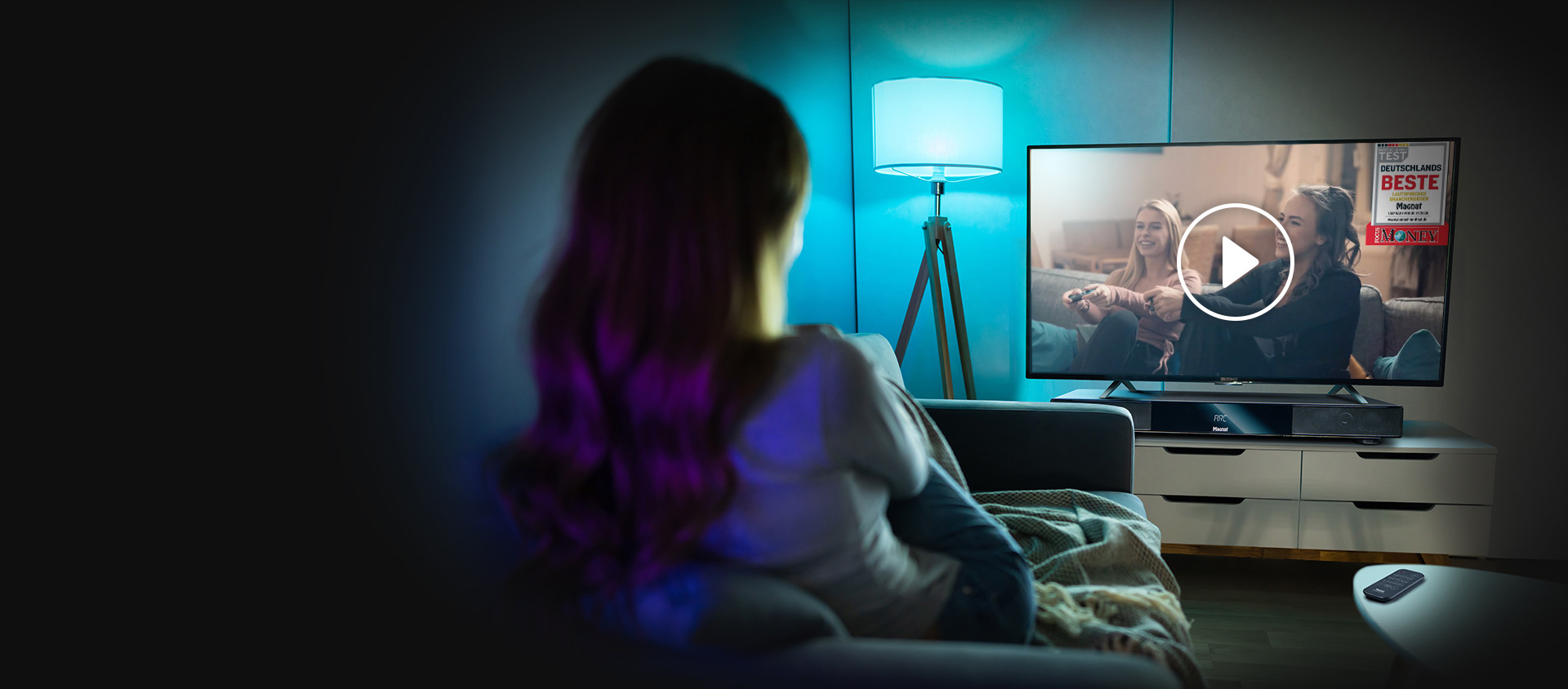 Sounddeck 160
Magnat´s Sounddeck 160 is the perfect addition to any television and ensures that the sound quality is in no way inferior to the fabulous picture produced by modern TV sets. All of this without compromising in terms of installation or operation.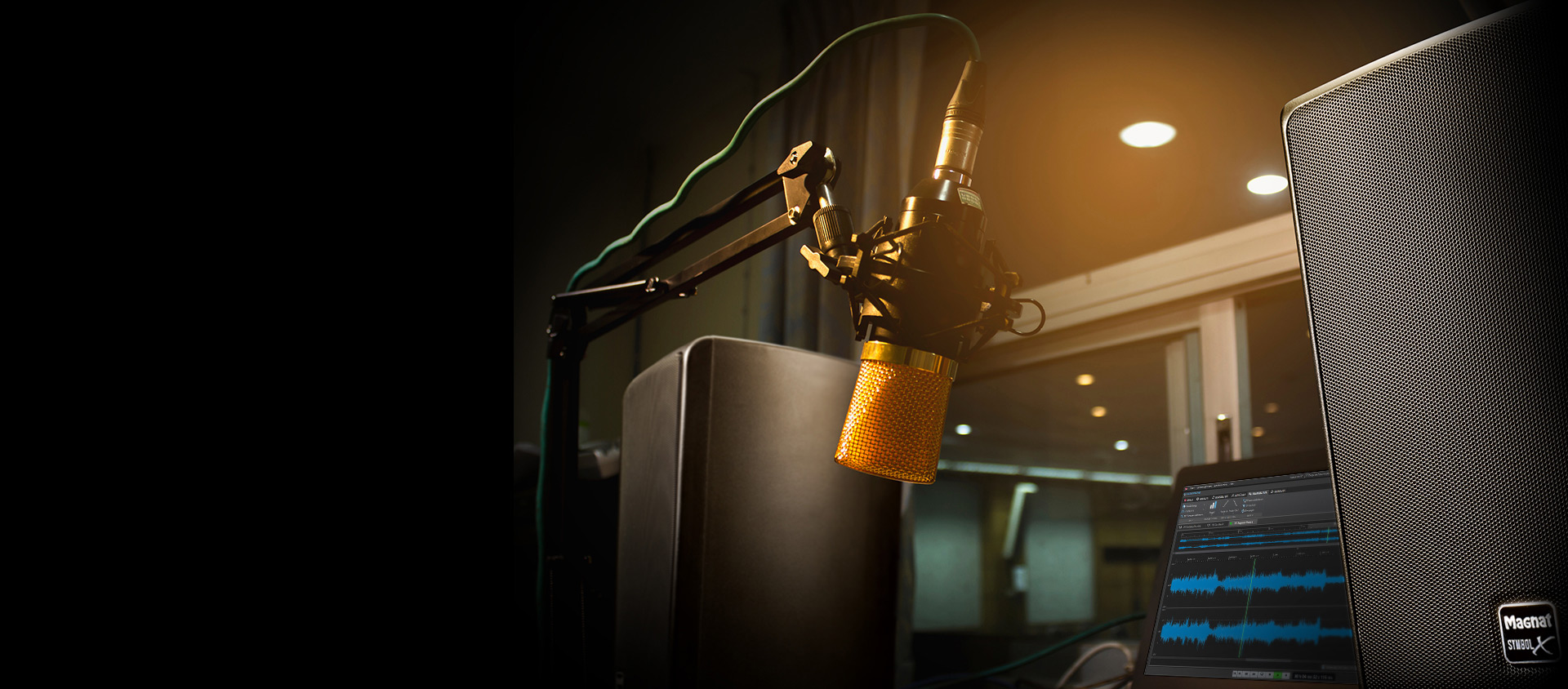 Symbol X Serie Indoor.Outdoor.Overall. Everywhere.
When it comes to music, precision matters. The type of precision that professional musicians appreciate in a studio environment. The Magnat Symbol X speakers were designed precisely according to this maxim. A maximum degree of authenticity makes them the perfect partner for a home hi-fi system, as well as for a private or professional studio, or even an editing suite.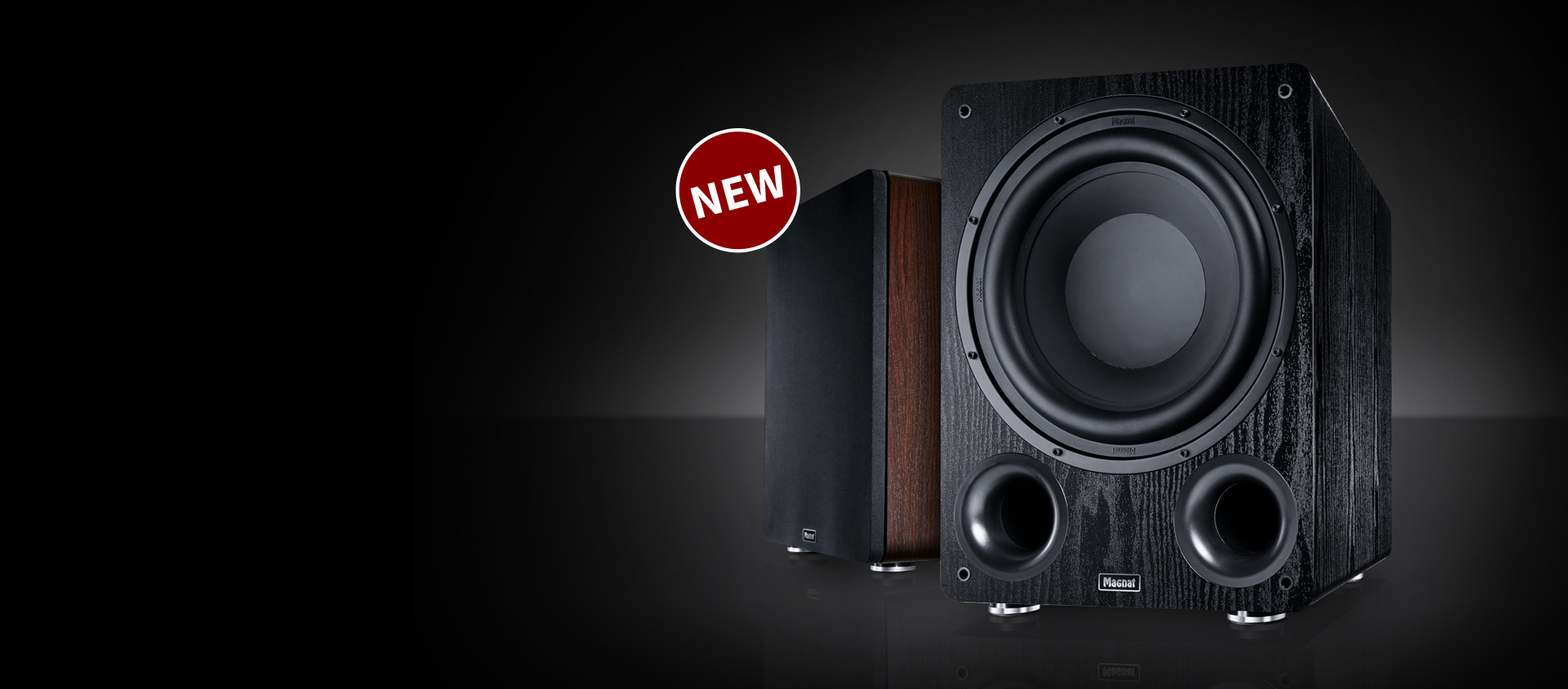 Alpha RS Subwoofer Active, profound and perfect for a home cinema and stereo setup
Our Alpha RS active subwoofer are an ideal addition to any home cinema or hi-fi system. Thanks to its variable parameters, the RS subwoofer can be connected to speakers from any manufacturer and always achieve optimal audio results.
Perfect sound is not something that can be taken for granted but is, rather, a scientific process in which you get closer and closer to the final goal a step at a time until it is eventually reached. This is precisely our mission. We develop first-class products with a lot of passion and even more scientific expertise. We see the result in the constantly accurate measurement curves produced in the test laboratory and the outstanding appraisals given by the specialist press. Above all, though, we hear this every time one of our favourite songs emerges from a Magnat loudspeaker.

That´s why we take our work very seriously at Magnat and also really enjoy doing it We want your favourite music to sound just as it did when it was recorded. To this end, all of our products are state-of-the-art - without exception. And we don´t rest on our laurels: At Magnat, every loudspeaker and electronic product is tested, improved, optimised and adapted as needed. In this way, we ensure that our customers receive perfection when they decide to buy a Magnat product.

Music as it really sounds, action films as you experience them at the cinema, passion for the perfect sound - that´s what we incorporate into every one of our products. With scientific knowledge and unique expertise, we guarantee that each of our products is designed, from the initial concept to the production process, to produce the perfect sound. You can see, hear and feel the result in every speaker and electronic product bearing the Magnat seal of approval.

Sound is our passion - and we´re only satisfied when you are!