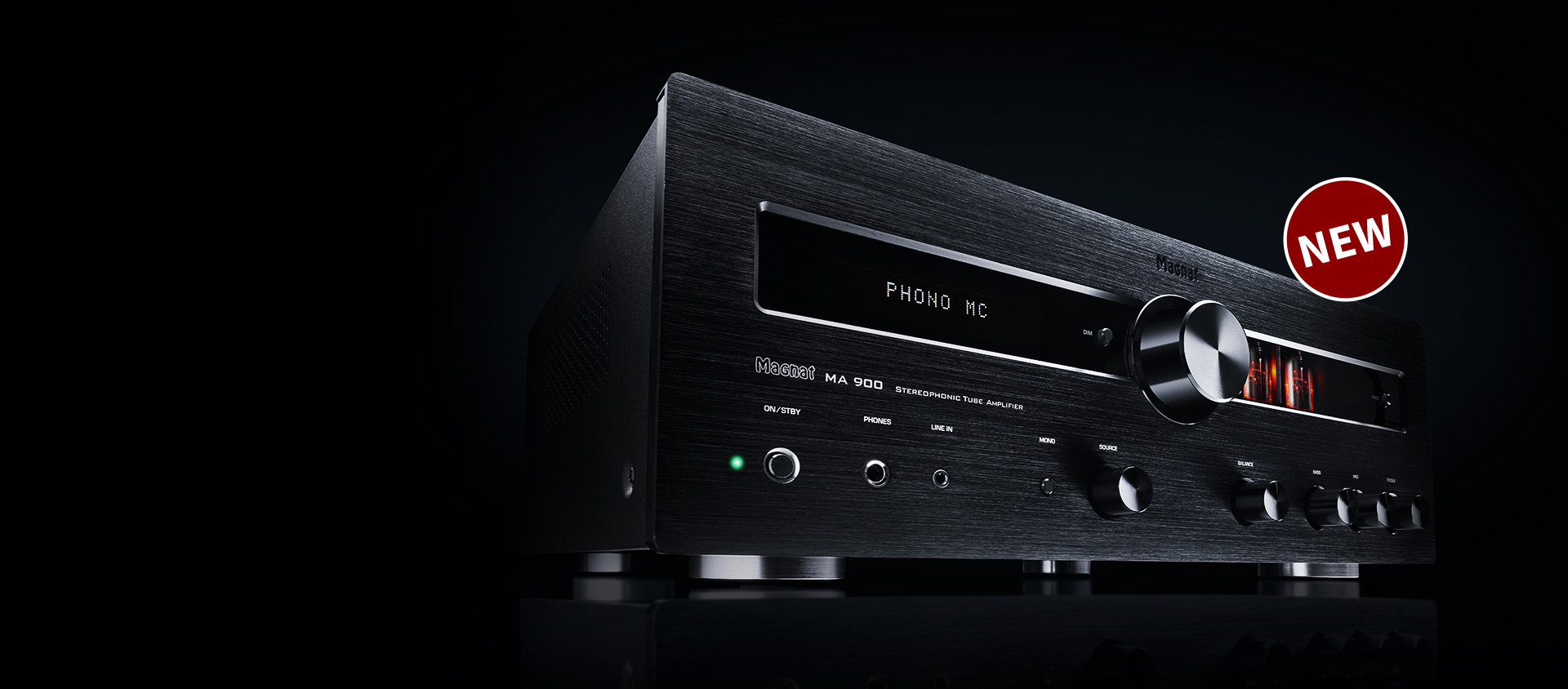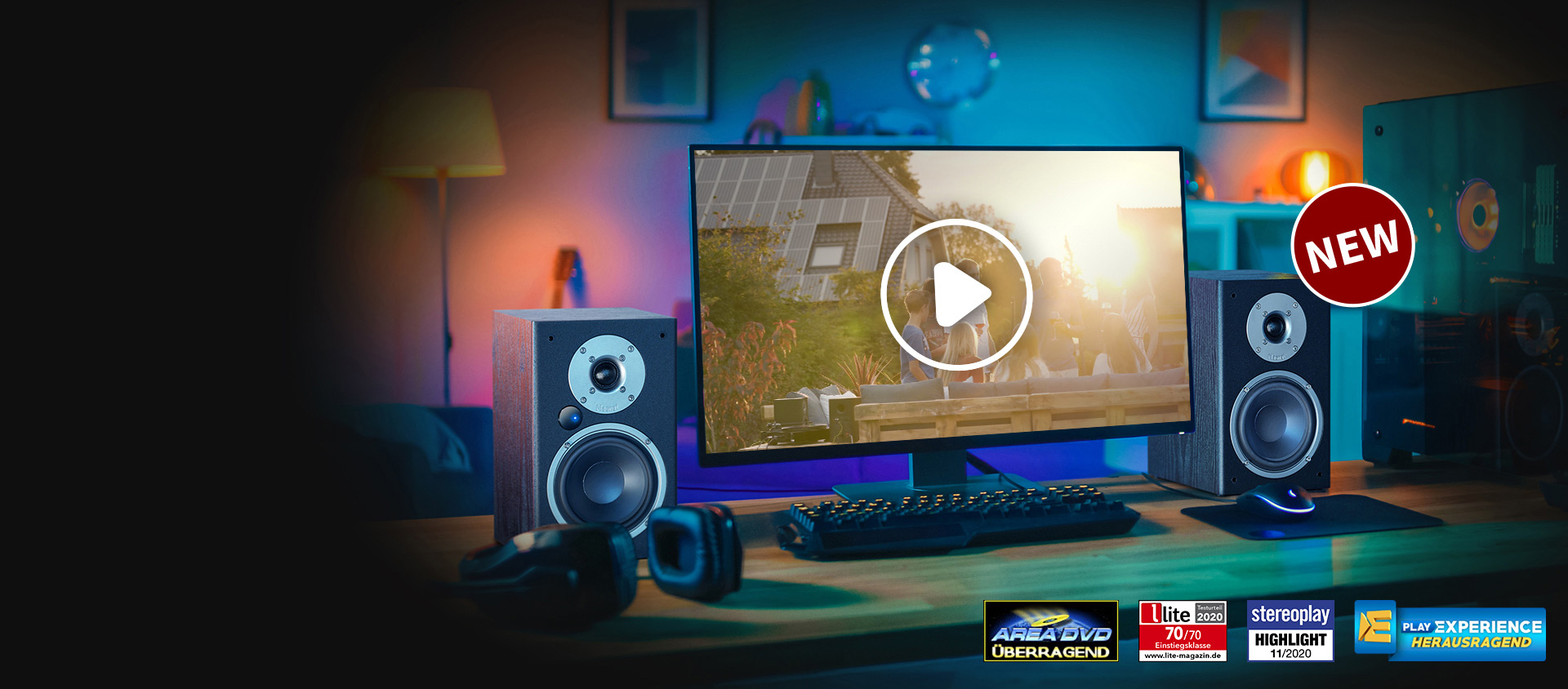 Monitor Active 2000 Our new active loudspeaker system
Watch the video to learn all about our new Monitor Active 2000 - Active Speaker System. Developed and made for your home. Sound is our passion.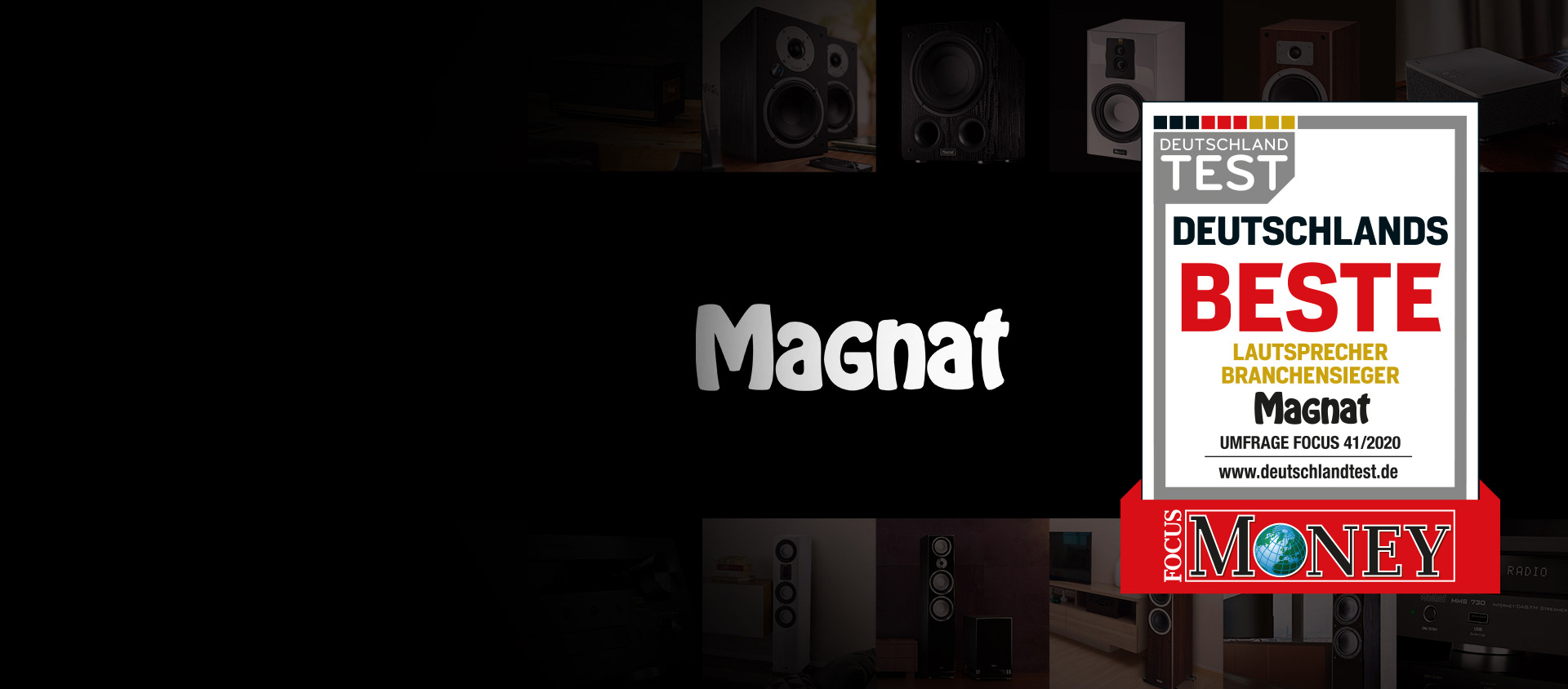 Germany´s Best 2020 Magnat is the best loudspeaker brand in Germany
We always knew it, you probably knew it too, but now Focus Money has officially confirmed it. Magnat is the best loudspeaker brand in Germany. This can be read in the study "Germany´s Best 2020", for which almost 87 million mentions of the 24,000 best-known brands in Germany were evaluated. Magnat achieved the best value in the loudspeaker category and thus marks the "benchmark" in this segment with 100 points. Therefore, we would like to thank not only the experts from Focus Money, but above all you who have expressed such positive opinions about us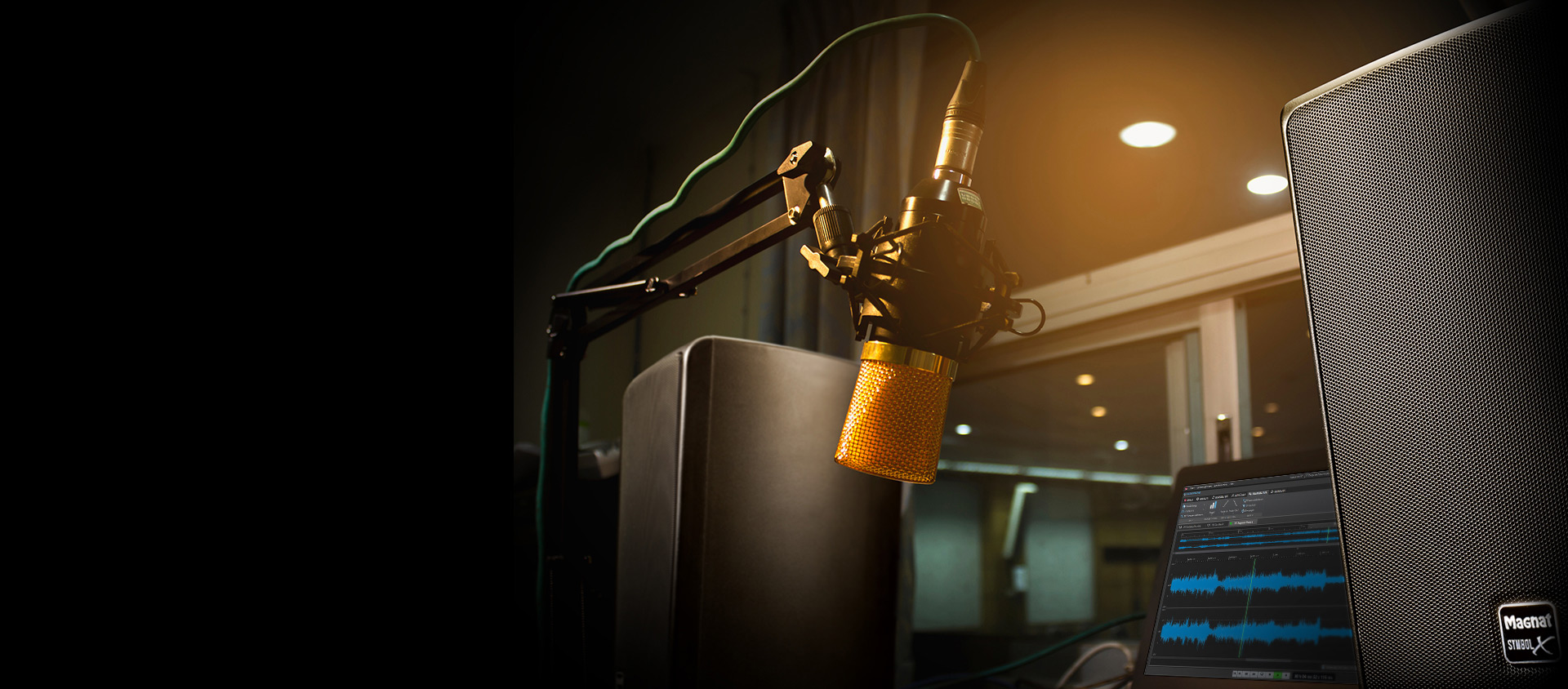 Symbol X Serie Indoor.Outdoor.Overall. Everywhere.
When it comes to music, precision matters. The type of precision that professional musicians appreciate in a studio environment. The Magnat Symbol X speakers were designed precisely according to this maxim. A maximum degree of authenticity makes them the perfect partner for a home hi-fi system, as well as for a private or professional studio, or even an editing suite.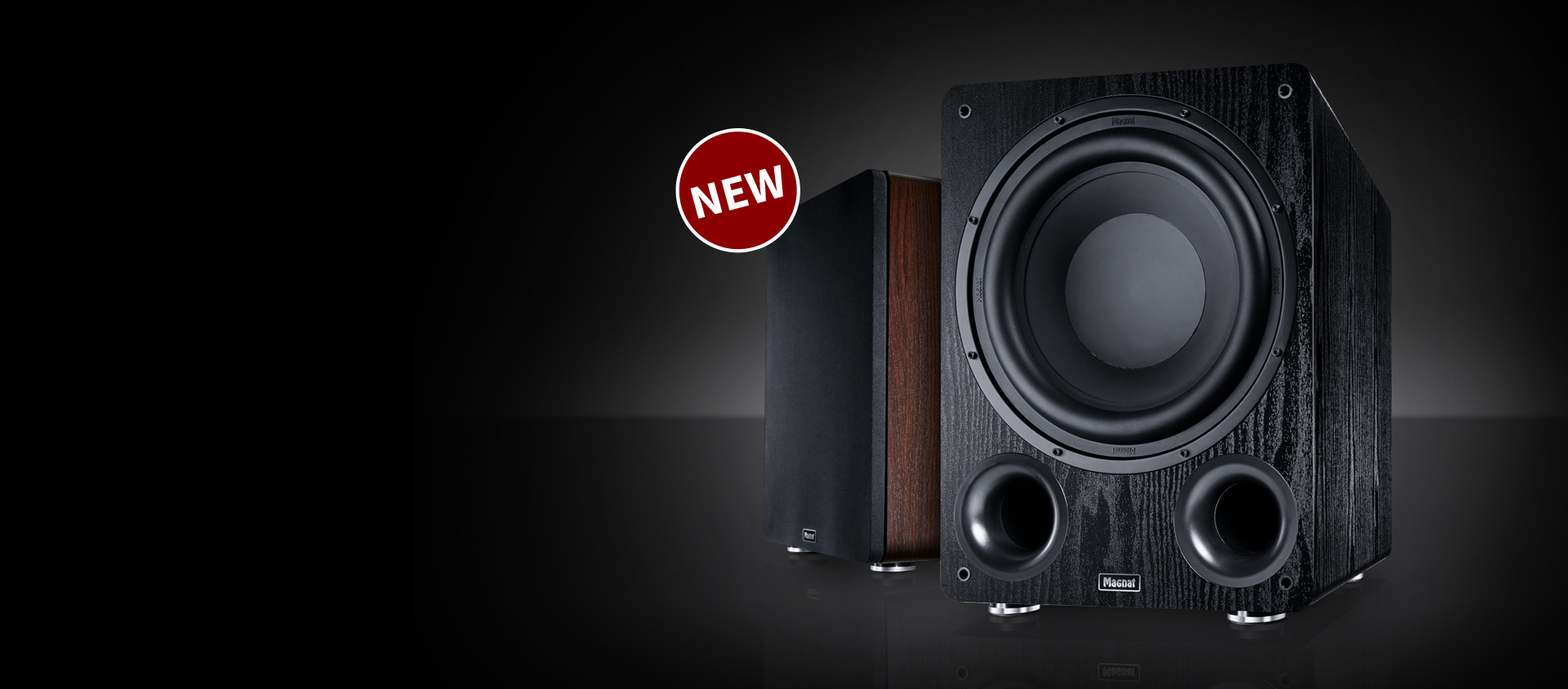 Our Alpha RS active subwoofer are an ideal addition to any home cinema or hi-fi system. Thanks to its variable parameters, the RS subwoofer can be connected to speakers from any manufacturer and always achieve optimal audio results.
Идеальный звук не есть нечто само собой разумеющееся, это, скорее, научный процесс, приближающий вас к конечной цели шаг за шагом, пока она, наконец, не будет достигнута. Это и есть наша основная задача. Мы разрабатываем первоклассную продукцию со страстной увлеченностью, но используем при этом весь свой научный опыт. Результаты мы отслеживаем по стабильно точным измерениям, проводимым в испытательной лаборатории, а также по высоким оценкам специализированной прессы. Но прежде всего, всякий раз, когда слышим свою любимую музыку через колонки Magnat.

Поэтому мы очень ответственно относимся к своей работе и получаем от нее удовольствие. Мы хотим, чтобы ваша любимая музыка звучала так же, как она звучала в момент записи. И в этом отношении все наши продукты – своего рода шедевры, без исключения. Однако мы не почиваем на лаврах: каждый продукт Magnat – будь то колонки или электронные компоненты – подвергается тестированию, и при необходимости совершенствованию, оптимизации и адаптации. Таким образом, мы гарантируем нашим клиентам совершенство, если они решат купить продукт Magnat.

Музыка, как она звучит в реальности, ощущения от просмотра фильмов, как в настоящем кинотеатре, стремление к идеальному звуку –– вот, что мы вкладываем в каждый из своих продуктов. Располагая обширными научными знаниями и уникальным опытом, мы гарантируем, что каждый из наших продуктов – от его исходной концепции до запуска в производство – предназначен для воспроизведения идеального звука. Вы можете сами увидеть, услышать и ощутить это на примере каждой акустической системы, каждого электронного компонента с фирменным знаком Magnat.

Звук – это наше страстное увлечение, и мы удовлетворены только тогда, когда вы испытываете удовольствие!