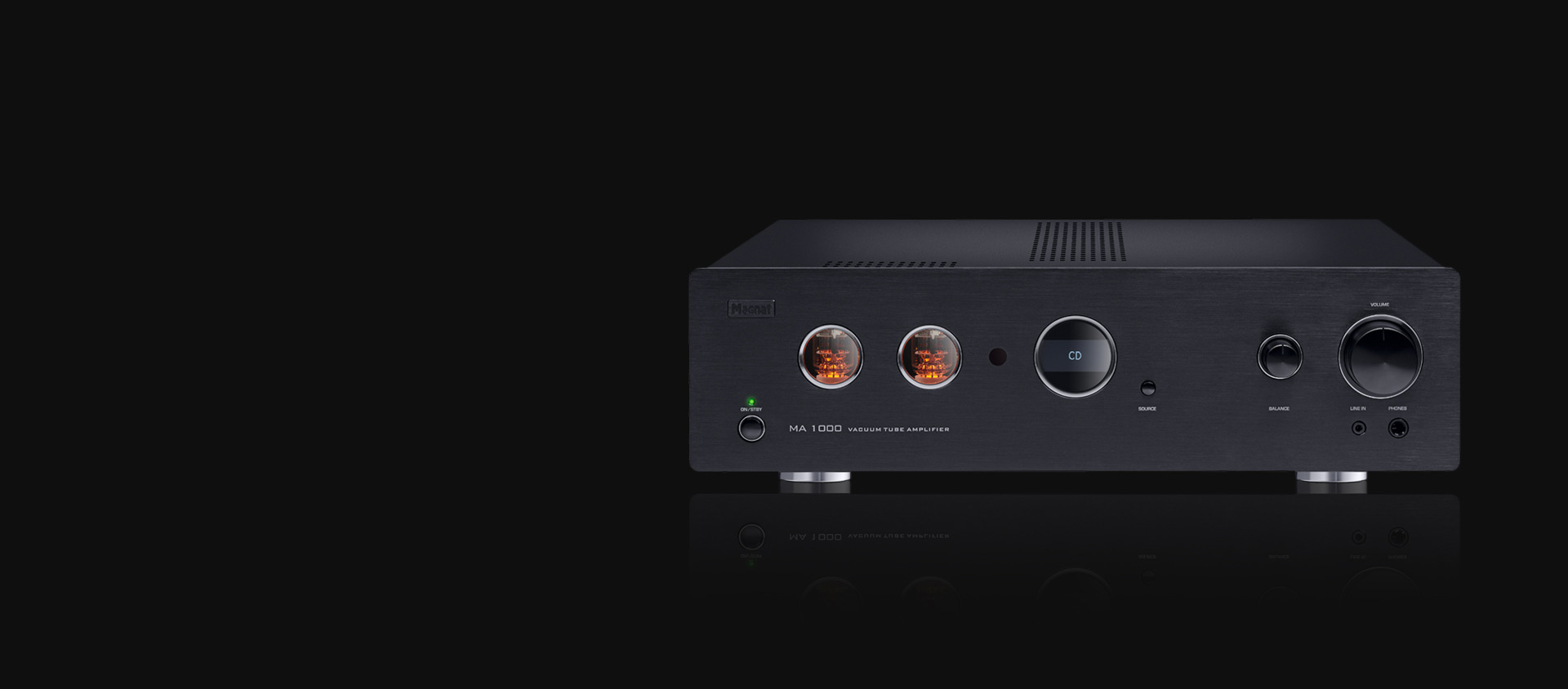 Design and functionality
Embedded in the aluminium front panel of the MA 1000 is the organic LED display – high resolution and high contrast at the same time, it not only enhances readability substantially; it also adds a stylish visual highlight. The controls are likewise made of solid aluminium, with high-quality ALPS motor potentiometers performing their work behind the volume controls.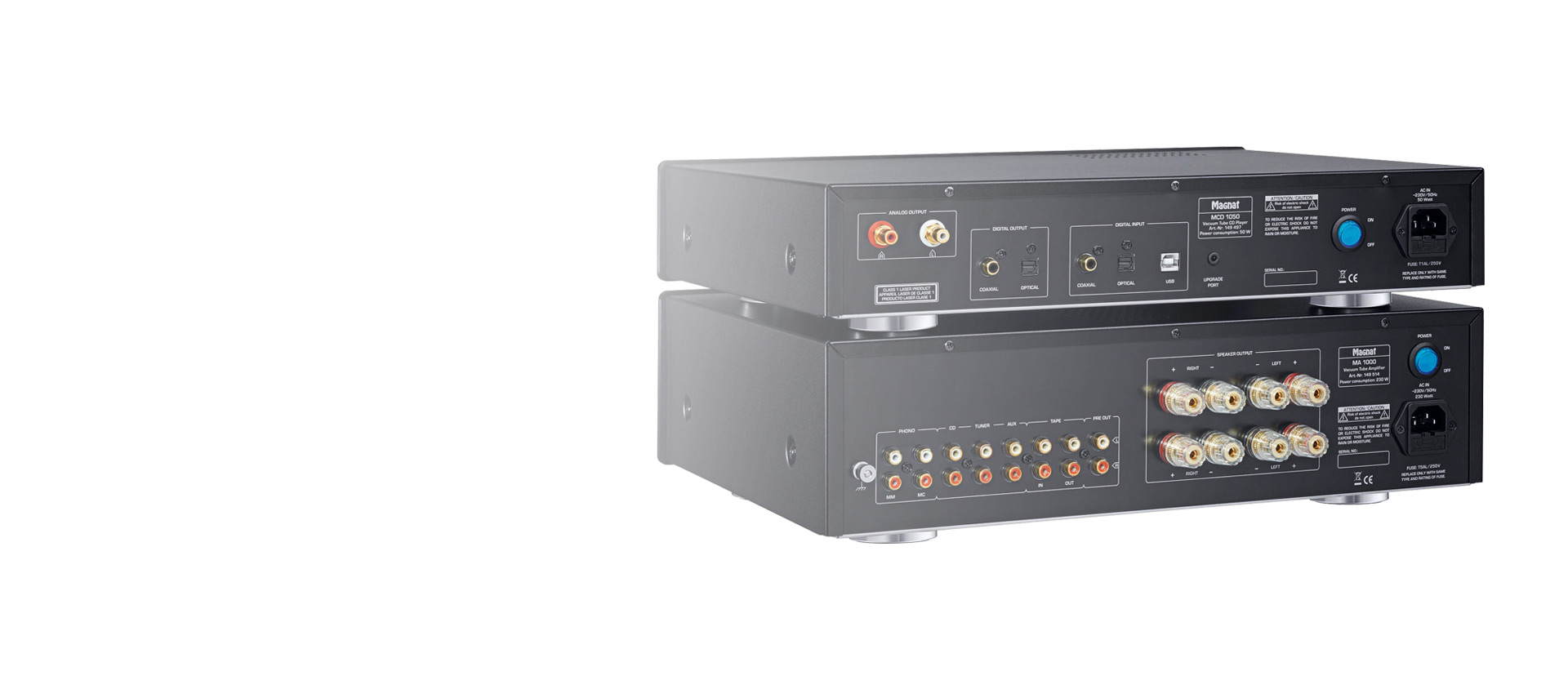 Various connection options are provided for
The MA 1000 has four high-level inputs and a phono input that can be switched between MM and MC. A 3.5 mm jack input is also provided at the front to connect portable devices.
Technical specifications
---
Highlights
---
Bewertungen
---
Kundenbewertungen für "High-End-Hybrid-Vollverstärker mit Röhrenvorstufe"
Bewertungen werden nach Überprüfung freigeschaltet.