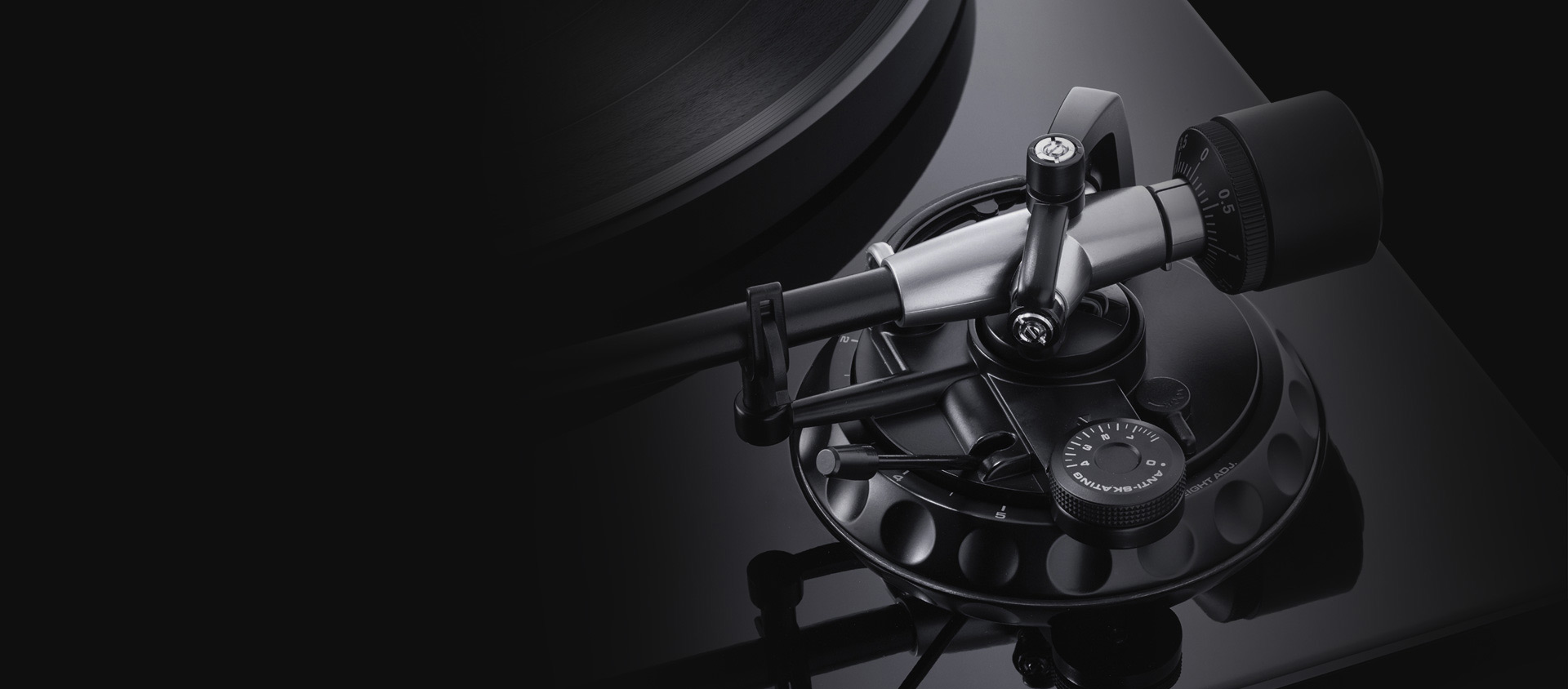 Equipped for all pickups
The tonearm is height adjustable in a few simple steps. This means you can set it perfectly for any pickup on the international market or also experiment with different mat heights.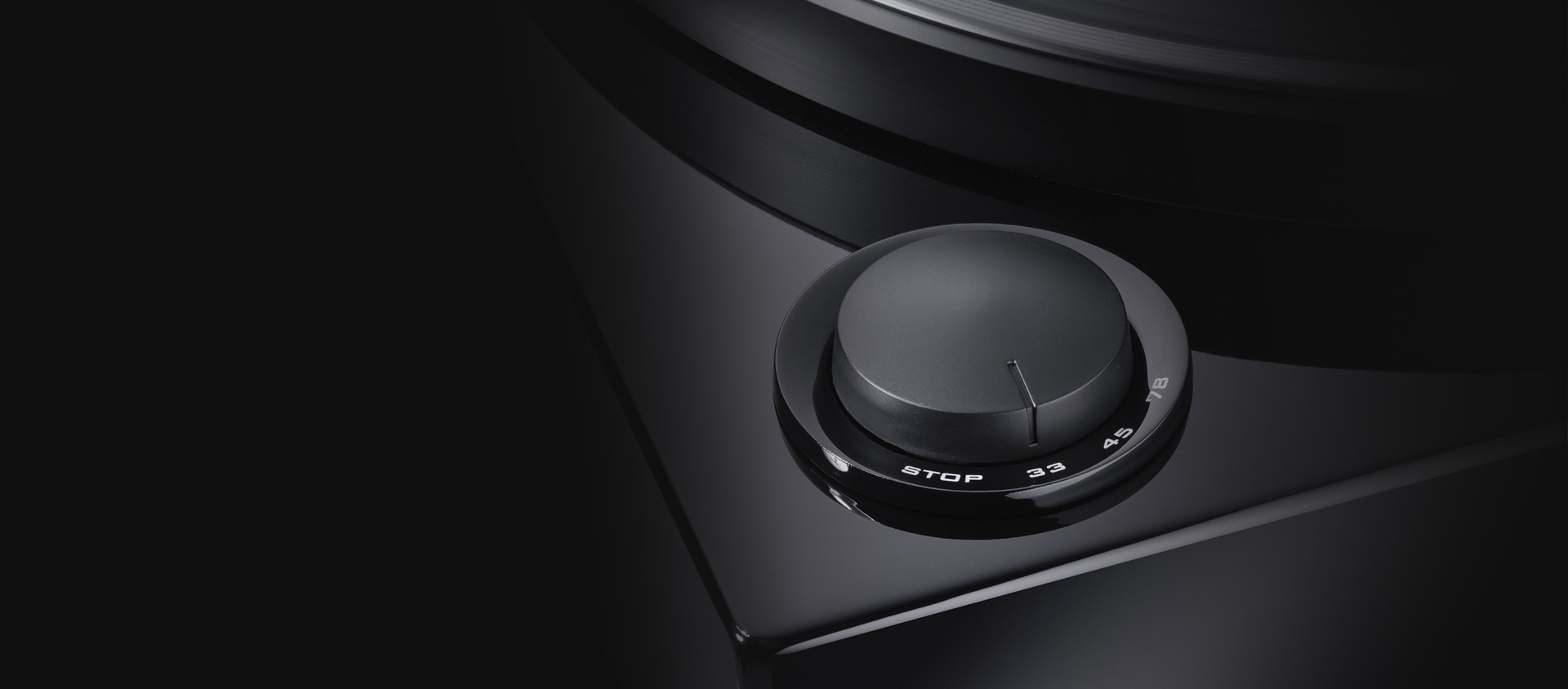 One button for all events
The drive is extremely easy to operate: All three speeds and Start/Stop are set on the MTT 990's large rotary knob.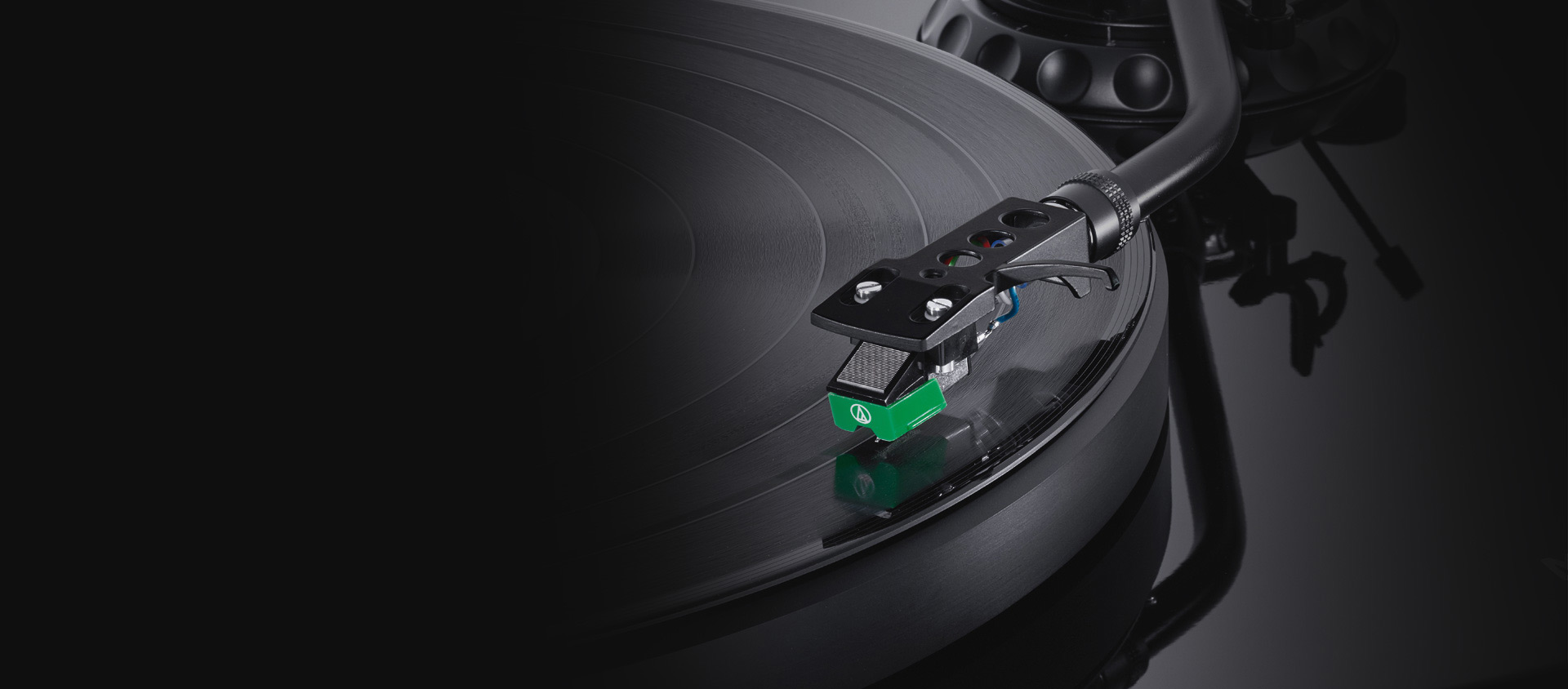 Cartridge with best references
An Audio Technica AT 95E is pre-installed perfectly before leaving the factory. This MM system is one of the best-selling and most frequently tested worldwide. It sounds very natural and harmonises with the vast majority of all phono preamps on the market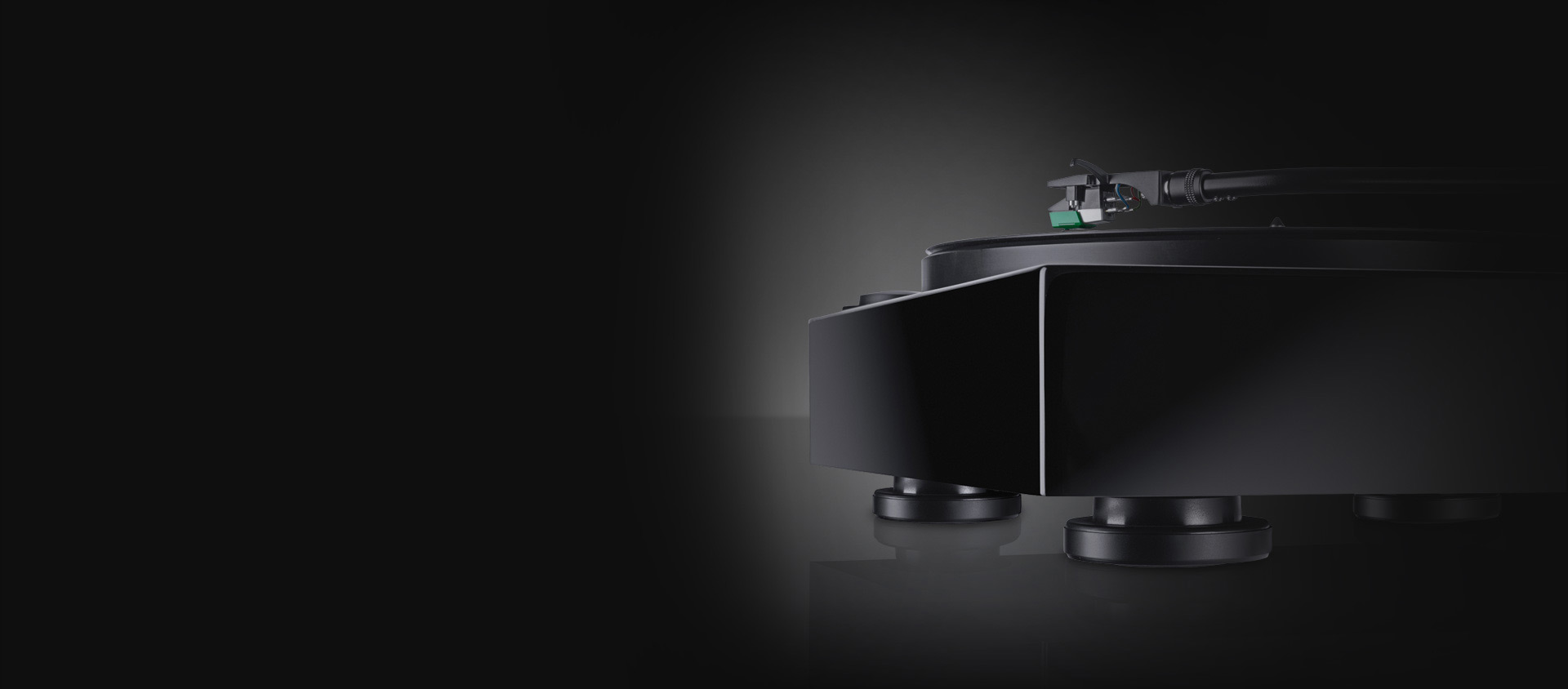 No chance of vibrations
The feet supporting the MTT 990 are particularly important. Their special design prevents vibrations from the supporting surface from affecting the scanning.
Technical specifications
---
Princíp
Quartz-controlled direct drive
Speeds
Wow & flutter
Signal/noise ratio (A-weighted)
Torque
Signal/noise ratio (unweighted)
Platter diameter
Povrch kabinetu
Rozmery (ŠxVxH)
Cover closed: 450 x 162 x 367 mm
Cover open: 450 x 412 x 412 mm
Hmotnosť
Highlights
---
Princíp
Quartz-controlled direct drive
Signal/noise ratio (A-weighted)
Drive
Quartz-riadený priamy pohon s motorom s vysokým krútiacim momentom
Comfortable one-button control
Speed selection: 33 1/3, 45, 78 rpm
Low standby power consumption: <0.5 Watt
Power supply 115 / 230 VAC 50/60Hz (switchable)
Telo reproduktoru
Solid MDF cabinet
High-quality glossy lacquering
Height-adjustable, decoupling feet
Transparent dust cover can be optionally mounted
Povrch kabinetu
Bewertungen
---
Kundenbewertungen für "Audiophiler Direct-Drive-Plattenspieler inkl. Tonabnehmer"
Von:
Martin Kuhlen
Am:
25.10.2022
Ein wirklich gelungener Plattenspieler
Nachdem ich den direktangetriebenen Plattenspieler einer anderen Marke wegen eines sehr schlecht konstruierten Tonarmlifts zurückschicken musste, habe ich dem Magnat eine Chance gegeben. Mein Fazit nach einer Woche intensiven Gebrauchs ist sehr positiv. Tonarmlift, Plattenteller und Tonarm sind sehr gut konstruiert. Das Gehäuse ist solide und schwer und das Klavierlackfinish macht ebenfalls einen hochwertigen Eindruck und sieht sehr schön aus. Das mitgelieferte AT-VM 95 E klingt besser als erhofft. Ich werde das Gerät auf jeden Fall behalten.
Kritikpunkte sind für mich der sehr leichte Plastikpuck für das Abspielen von Singles und dass der Bedienknopf nicht aus Metall ist.
Von:
Klaus Höffer
Am:
20.9.2022
MTT990 - ein wirklich gelungenes Gerät, leider ohne Licht der Bedienungselemente
Ich schließe mich diesem Urteil voll an, der MTT990 liefert wirklich Musik pur, wenn die Platte in Ordnung ist. Das Zusammenspiel mit dem von mir vor einiger Zeit gekauften MA 1000 ist sehr gut, weil dieser gerade auch Röhren in der Vorstufe verwendet. Dynamischer geht es kaum! Sauber und fein liefert der MTT990 eine sehr harmonische Wiedergabe, ein Lob für die Ingenieure von Magnat.
Von:
Pieter Kleij
Am:
3.3.2022
Sehr Glücklich.
Nach einiges recherchieren, ich wollte unbedingt ein Direct Drive und keine Riemen, und nach lesen von ein Test im Mint Magazine, habe ich mich für der MMT 990 entschieden.
Habe der Spieler jetzt 2 Tage und bin total begeistert. Nur noch eine kleine Upgrade in Sache Stylus. Höchste Lob und Hut ab !
Bewertungen werden nach Überprüfung freigeschaltet.