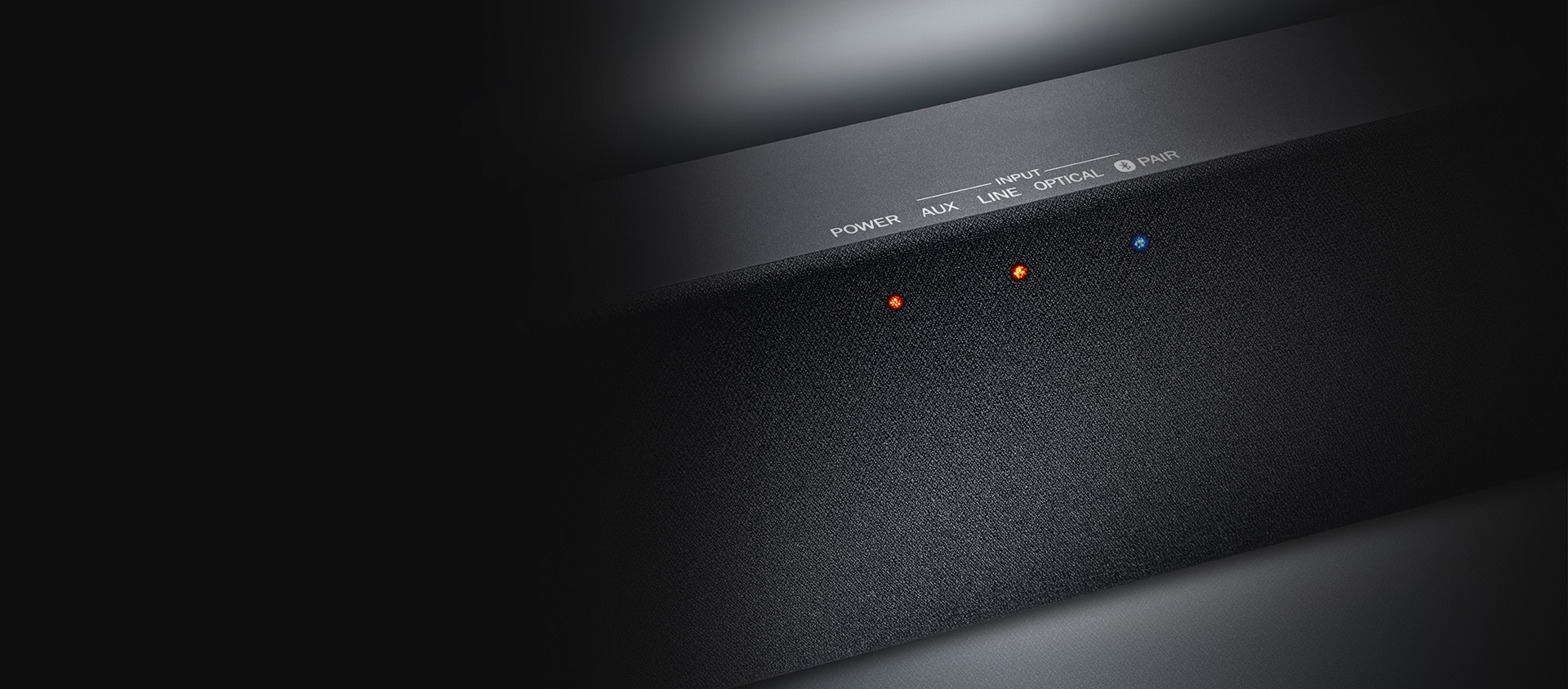 Simple and effective
The SB 180 is operated using the remote control included in the package. All important information can be seen via the small status LEDs on the front of the soundbar.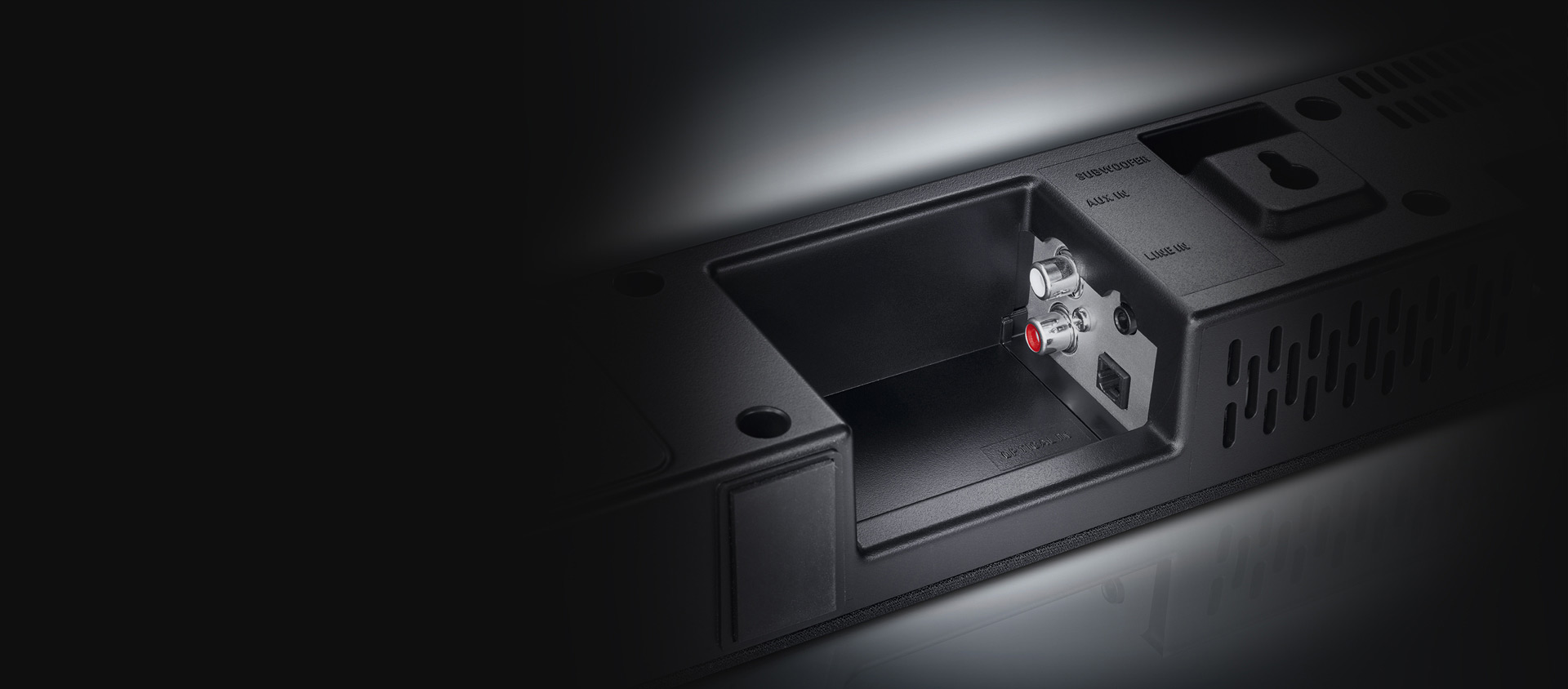 Easy installation, high flexibility
Located at the rear of the soundbar is a 3.5 mm jack input and an RCA stereo input with two analgue connection options. An optical digital port is also provided as a digital input for both PCM transmission and Dolby Digital bit streaming.
Technical specifications
---
Princíp
2 x 2-way systems, active
Bassreflex-Subwoofer
Vybavenie
2 x 1/2" tweeter
2 x 2" midrange
1 x 165 mm Subwoofer
Celkový výkon
Výstupný výkon (RMS/Max.)
2 x 15/30 W (L+R-channel)
1 x 35/70 Watt (Subwoofer)
Frekvenčný rozsah
Frekvencie výhybky
Rozmery (ŠxVxH)
998 x 78 x 55 mm (Soundbar)
160 x 283 x 310 mm (Subwoofer)
Hmotnosť
1.8kg (Soundbar)
3.1 kg (Subwoofer)
Povrch kabinetu
Highlights
---
Technology Soundbar
3-channel power amplifier (separate amplifiers for left/right channel and subwoofer) with digital filtering for best dynamic and sound quality
Sturdy plastic cabinet ready for wall-mounting
Low standby power consumption: <0.5 Watt
Two high-quality stereo 2-way systems with 2 dome tweeters and 2 midranges
Technology Subwoofer
Separate sidefire-subwoofer with powerful long-throw driver
Air-flow optimized bass reflex opening on the front
Compact cabinet design
Zvýraznenia
LED info-display on the front panel
Four equalizer presets for an optimum reproduction of movies, music, and enhanced speech intelligibility
Dolby® Digital decoder (for digital input)
Fully-fledged, dynamic home cinema sound from a slim soundbar and a wirelessly controlled high-performance subwoofer
Perfect integration in the living room through the slim soundbar with a sturdy wall bracket and compact subwoofer
Úplné ovládanie cez systém diaľkového ovládania
Pripojenia
Bluetooth® input (version 3.0 + EDR)
Analogue connecting cable included
Two analogue and one digital audio input
Mains supply
Optický digitálny vstup
Povrch kabinetu
Bewertungen
---
Kundenbewertungen für "Vollaktive Heimkino-Soundbar mit Subwoofer und Bluetooth®"
Bewertungen werden nach Überprüfung freigeschaltet.