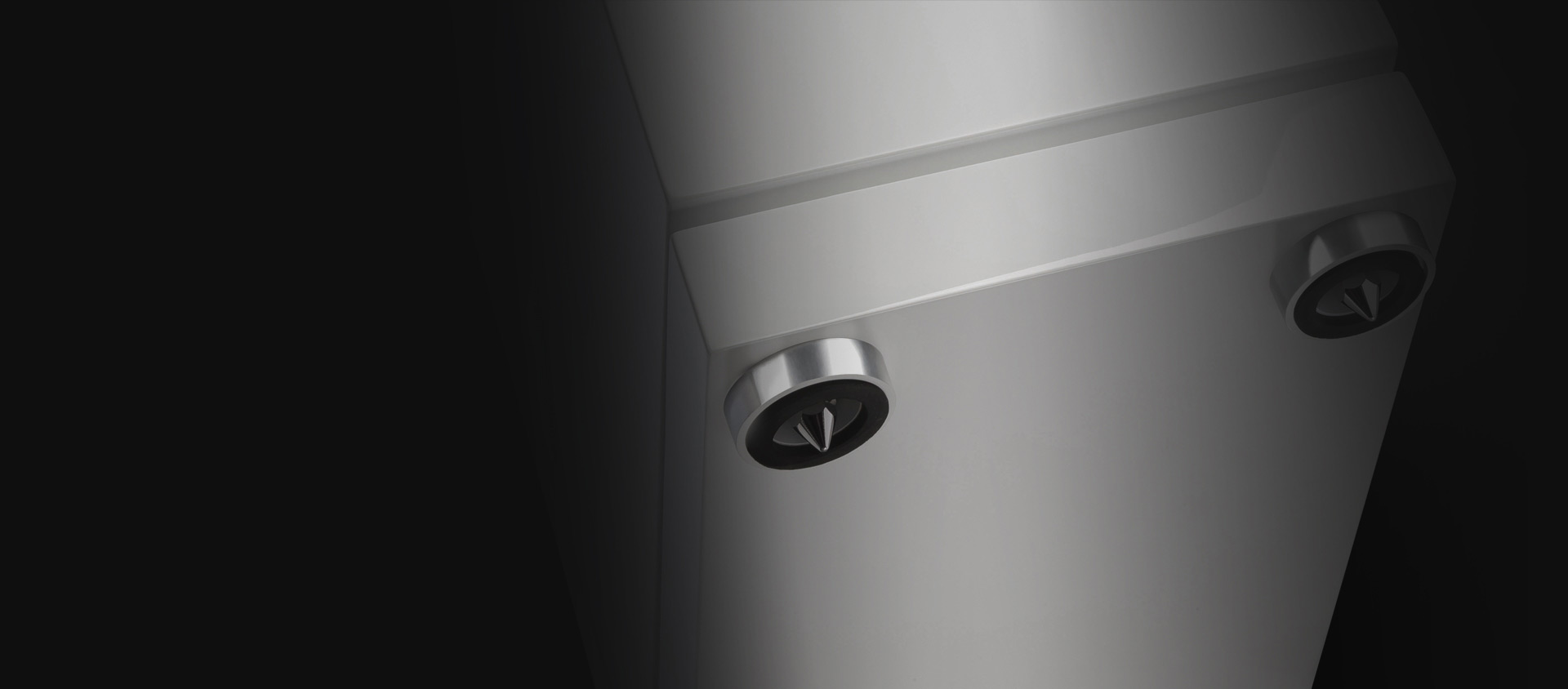 Absorbers or metal spikes - you decide!
All floor-standing speakers in the range can be set up with the support of resonance absorbers or, alternatively, metal spikes supplied additionally.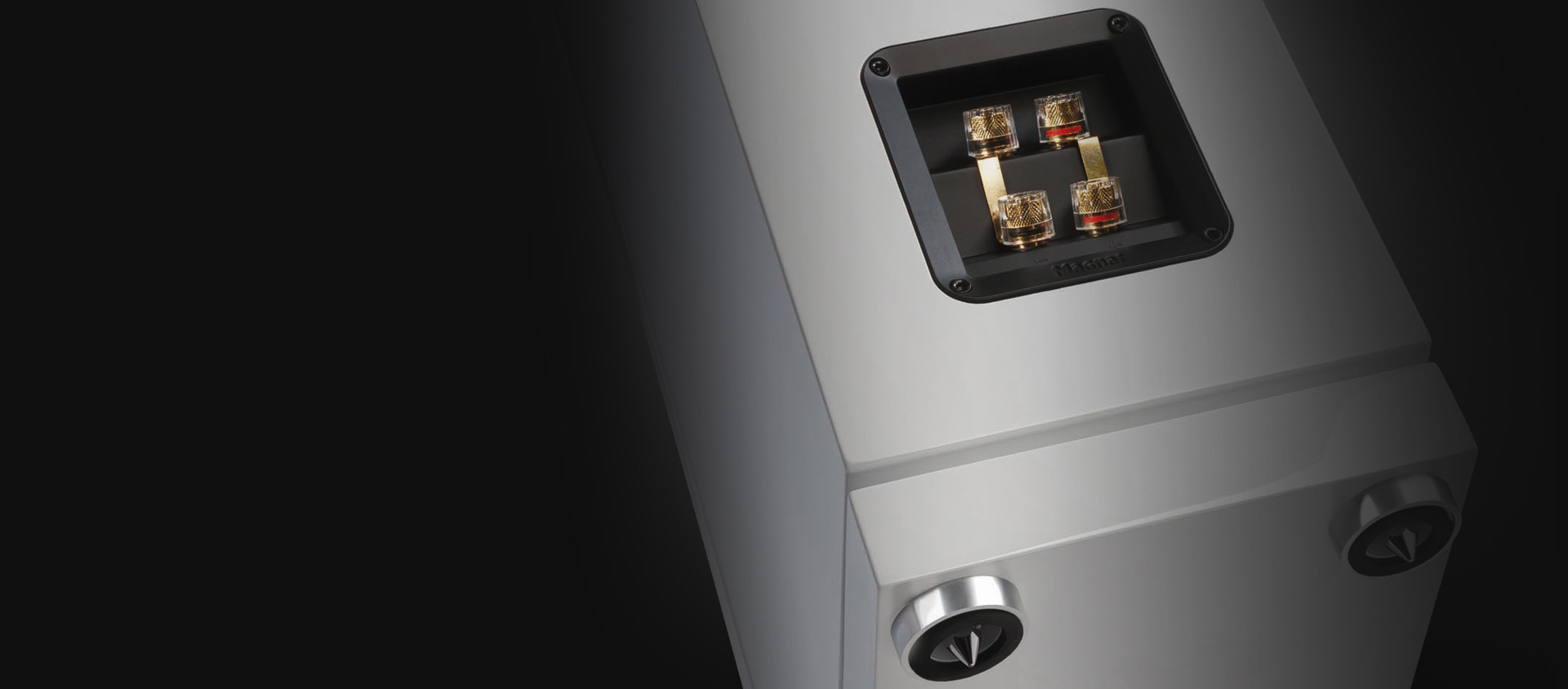 Gold-plated bi-wiring terminal
The loudspeaker cables are connected to the terminal with encapsulated clamps, providing secure contact even for larger gauge cables. Bi-amping and bi-wiring are also possible.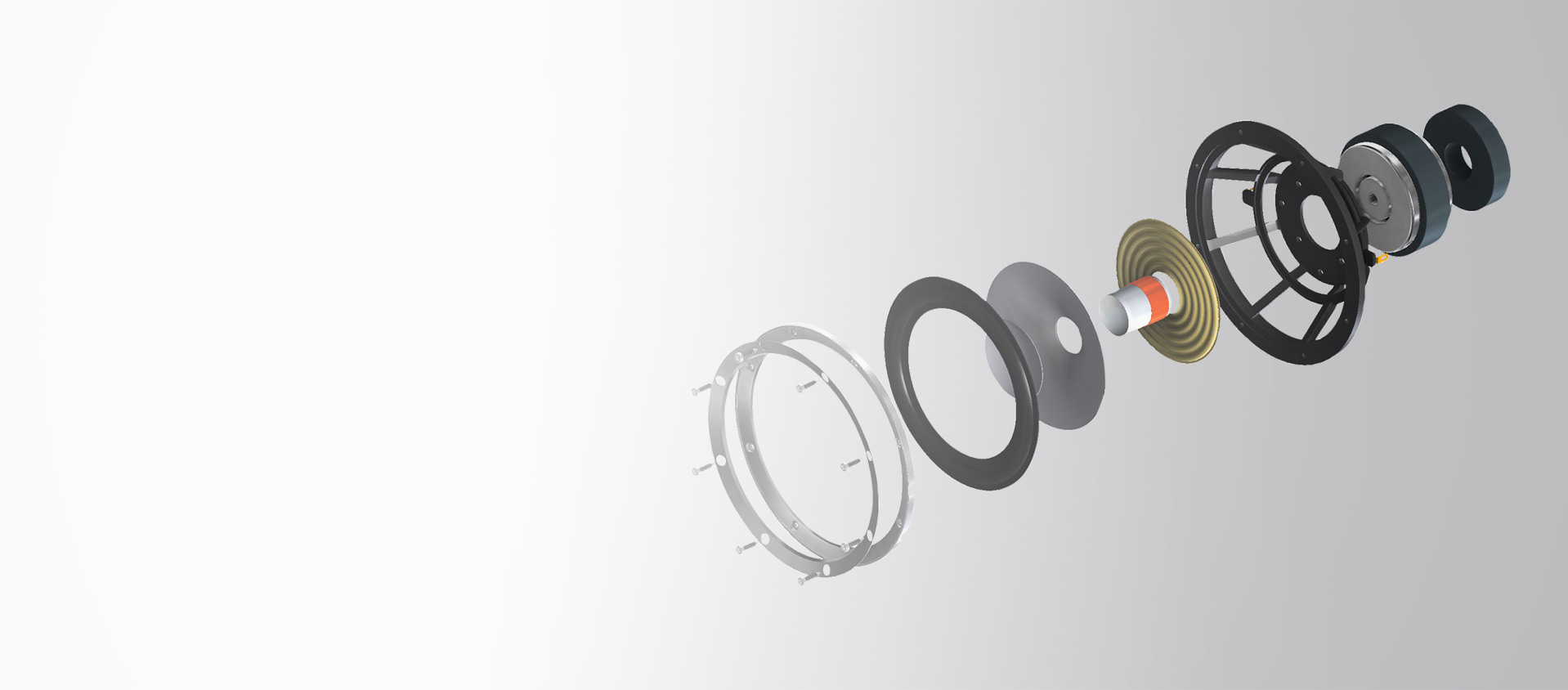 Bass/mid-range drivers in detail
The baskets of the 170 mm bass/mid-range drivers are made of torsion-resistant die-cast aluminium. Together with the aluminium-ceramic membranes, these chassis guarantee particularly high impulse fidelity and clean bass reproduction.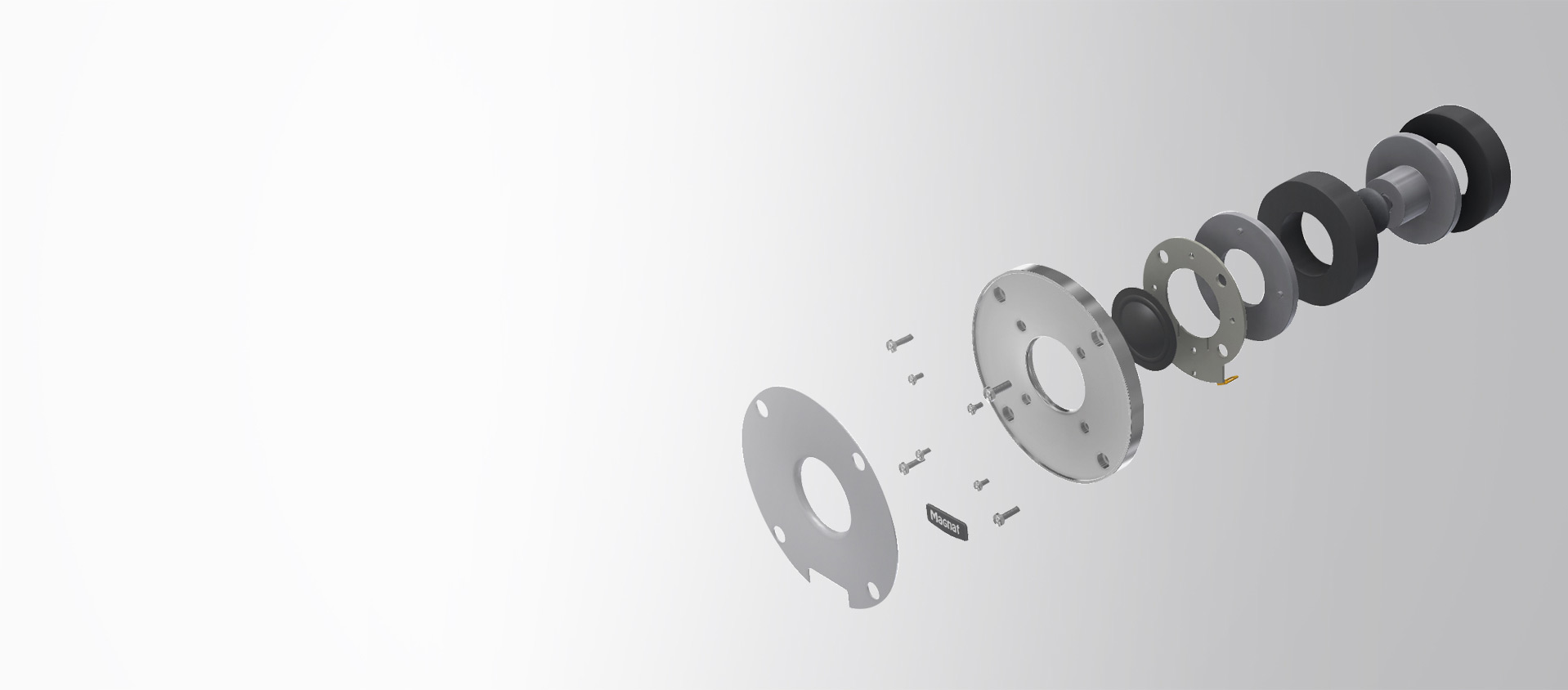 The noble art of precision
A high-efficiency Magnat Fmax tweeter consisting of a dual-compound fabric membrane operates in the treble range. A dampened pole piece hole produces a particularly harmonious transition to the mid-tone range.
Technical specifications
---
Princíp
3-cestný, dvojitý bass, bass reflex
Vybavenie
25 mm výškový menič
170 mm stredový
2 x 170 mm basový menič
Únosnosť (RMS/Max.)
Citlivosť (2.8V/1m)
Impedancia
Frekvenčný rozsah
Frekvencie výhybky
Odporúčaný výstup zosilňovača
Rozmery (ŠxVxH)
Hmotnosť
Highlights
---
Basový/stredový reproduktor
Keramické/hliníkové kónusy pre vyššiu kvalitu prehrávania
Ventilované vysoko výkonné hlasové cievky pre zaistenie maximálnej prevádzkovej spoľahlivosti
Nemagnetický, liatý hliníkový kôš optimalizovaný pre tok pre redukciu vzdušnej turbulencie a rezonancií
Výškový menič
Robustná hliníková/ABS príruba s optimalizovanými akustickými kanálmi
Tlmene vŕtané pólové jadro
Dvojitý zložený tkaný kónus
f-max výškový menič s rozšíreným frekvenčným rozsahom
Výhybka
Vypracovaný fázovo a amplitúdovo optimalizovaná výhybka vybavená vysoko kvalitnými a vybranými komponentami
Vysoko kvalitné vnútorné káblovanie
Pripojenia
Bi-Wiring, Bi-Amping možnosť
Veľký pripojovací panel s robustnými a zapuzdrenými svorkami pre spoľahlivý kontakt aj s vysoko kvalitnými káblami s veľkými prierezmi
Telo reproduktoru
Airflex port s veľkým otvoreným priestorom pre zabezpečenie najlepšieho spojenia basov
Veľmi robustný a elegantný dizajn z MDF dosiek s prepracovanou výstuhou
35 mm hrubá základová doska vo vysoko-lesklom vyhotovení laku
45 mm hrubá, dvojvrstvová ozvučnica vo vysoko-lesklom vyhotovení laku
Odnímateľná krycí rámik
Veľké rezonančné tlmiče
Vrátane kovových hrotov
Povrch kabinetu
Klavírna čierna / čierny satén
Klavírna biela / biely satén
Bewertungen
---
Kundenbewertungen für "Standlautsprecher, 3-Wege Bassreflex mit Doppelbass"
Von:
Markus Brück
Am:
4.2.2022
Für meinen 24 qm Meter Hörraum absolut top!
Seit etwa fünf Jahren beschallen diese tollen Lautsprecher mein Wohnzimmer. Die klangliche Bandbreite ist hervorragend, mit klaren Höhen, mehr als ausreichend Bass und insgesamt sehr ausgewogen. Würde ich jederzeit wieder kaufen. Vor allem zum aktuellen Sonderpreis.
Bewertungen werden nach Überprüfung freigeschaltet.