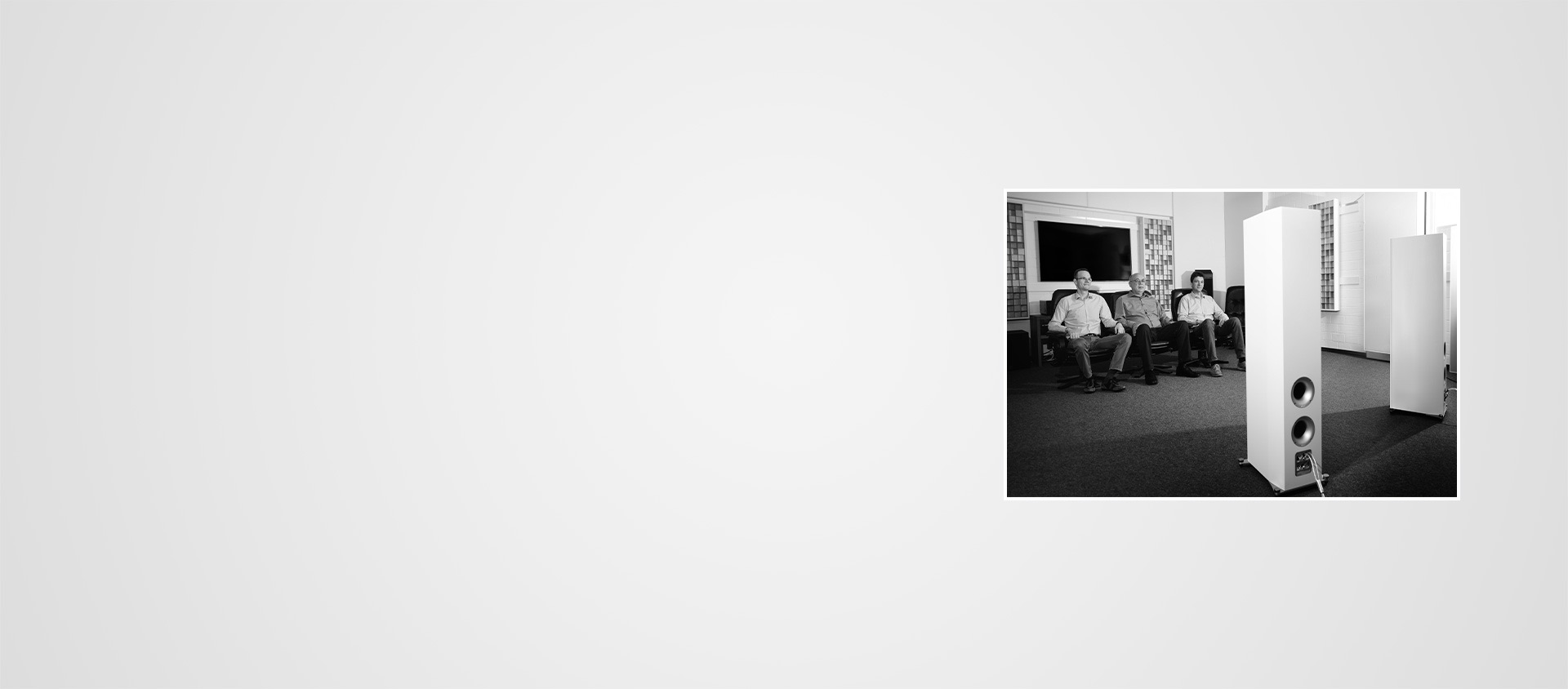 Sound Engineered in Germany
"When developing audio products, it is important to have the right blend. Only the combination of measuring technology. listening tests and experience produces a product that has the right to bear the Magnat logo.We could, of course, buy our products off the shelf from a large manufacturer, make a few cosmetic adjustments and then put the Magnat logo on them. But that wouldn´t have much to do with passion for the perfect sound or even with science. For this reason, we develop all our products exclusively by ourselves, from the most economical loudspeaker range to the Quantum Signature and from the CD player to the high-end tube amplifier."

Martin Gross, Magnat Dovelopment Engineer
While high-end loudspeakers require distinctly greater development effort and expense than entry-level products, of course, there is one basic principle that we never depart from: There is no "product recycling" at Magnat. That means we also develop our own drivers for each new range. In this way, we ensure that no compromises are made with regard to sound and that all of the components in every loudspeaker, from the enclosure to the material for the speaker membrane, are optimally matched and harmonised. To achieve this, we use high-tech equipment from Klippel, Audio Precision, Brüel & Kjaer and Rohde & Schwarz to make sure that every single product detail, no matter how small, fits the overall concept.
Careful component selection right down to the last detail
The Science of Perfect Sound is our motto and the field of study in which we research and test new methods on a daily basis. The result: noticeably better audiophile sound that you can hear and measure. As soon as science has provided us with the perfect conditions for a new loudspeaker, we move on to the specific development and engineering. As already mentioned: The first stage of loudspeaker development takes place mostly on the drawing board – based on scientific principles and experience. This theory is then tested in practice using prototypes. And this much we can divulge: The first version is never perfect. That´s why our developers never rest until they have optimised the new loudspeaker to the extent that it sounds just as they imagined - or sometimes even better.
At Magnat, we follow a simple philosophy: A good loudspeaker is a good loudspeaker. This is why our portfolio contains both hi-fi and home cinema products. Everything is there - from the classic passive loudspeaker to the fully active streaming system. Added to this is a broad range of high-quality electronics. Those totally preoccupied with thrilling action movies only have to look at out home cinema product range. Audiophile loudspeakers focus on the high-fidelity reproduction of music – with an important addition: We offer additional rear and centre speakers for our stereo loudspeakers, as well as matching subwoofers for a fully-fledged home cinema setup. Regardless of what Magnat customers choose to buy, the always get an absolutely high-tech product with the best possible price/performance ratio. And always with the certainty that is has undergone all of the development processes in Pulheim near Cologne - i.e. "Engineered in Germany".