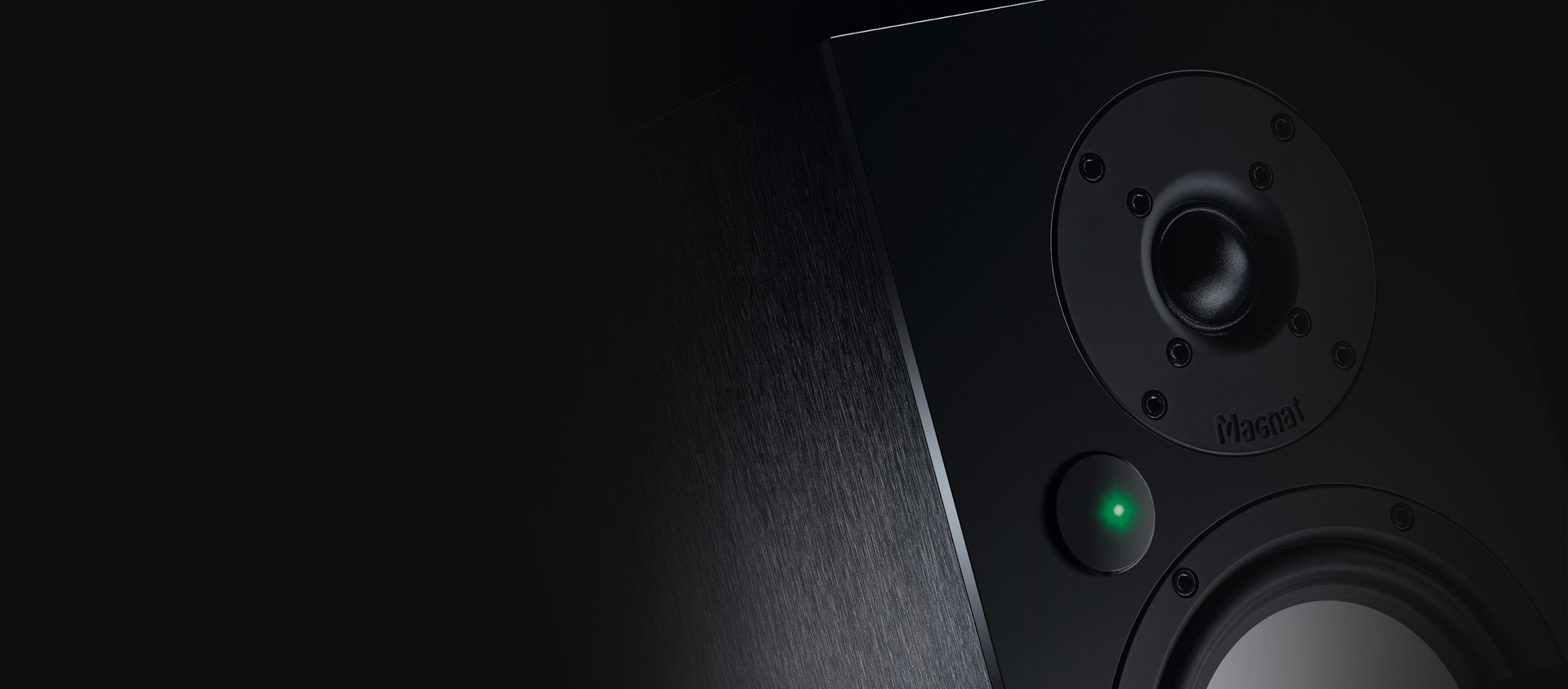 Smart active loudspeaker with Bluetooth and aptX
This particularly compact active stereo set offers, among other things, a wireless audio connection via Bluetooth with aptX support. This means that high-resolution digital music can be transmitted from a smartphone, notebook or tablet in completely wireless mode and with the highest possible quality.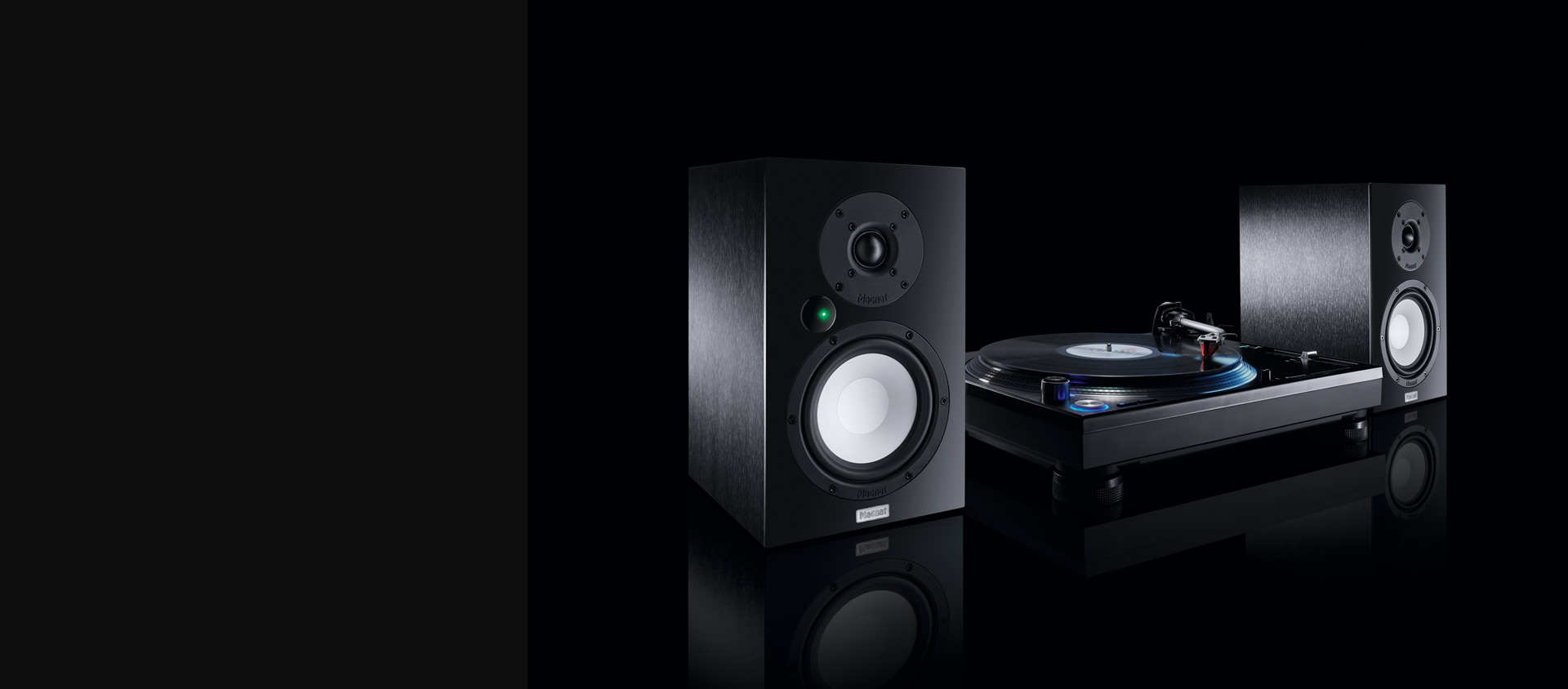 The all-rounder: Hi-fi, streaming and vinyl
Audiophile hi-fi sound – also from vinyl if you wish – and high-resolution music streaming via Bluetooth aptX: The Multi Monitor 220 from Magnat offers two in one.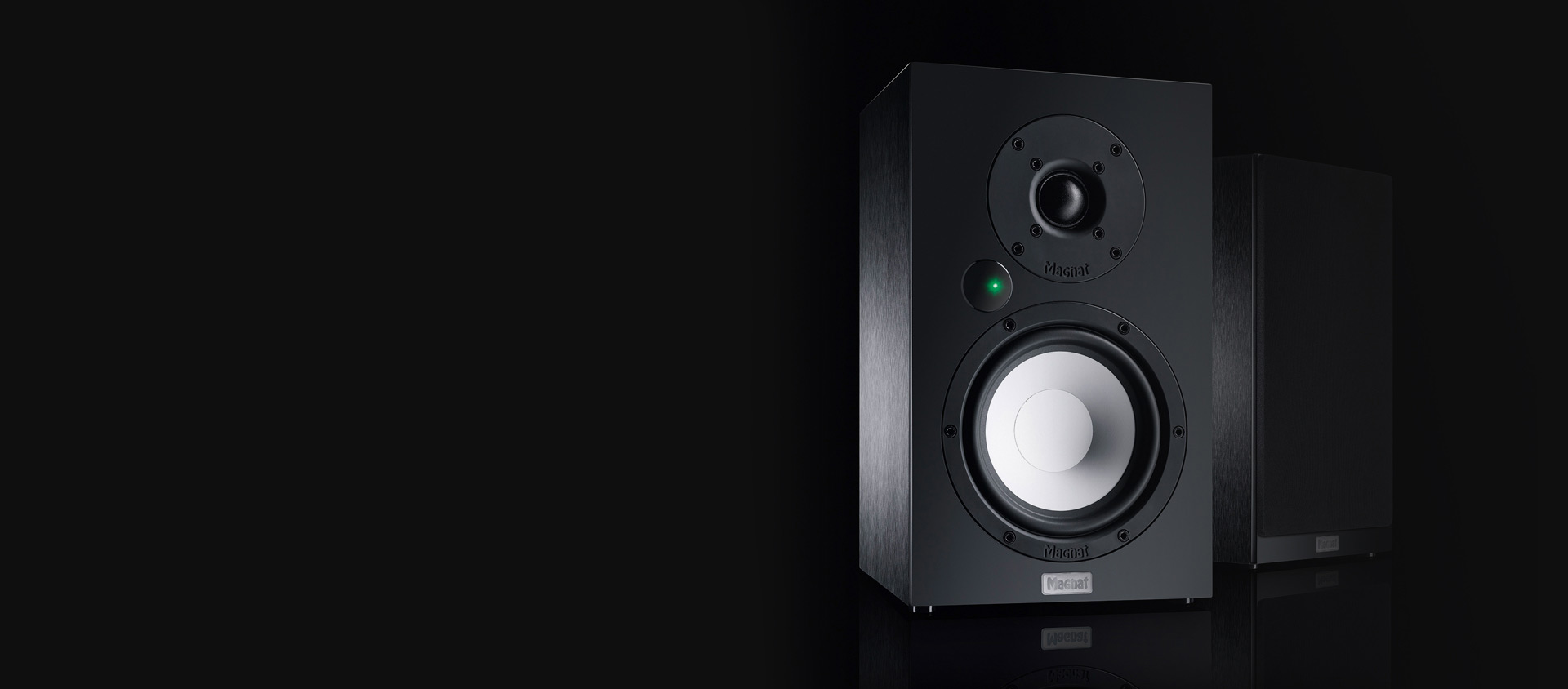 High-quality loudspeaker chassis
Thanks to its dispersion-optimized sound guide and the powerful ferrite magnet system, a 25 mm Magnat fmax tweeter ensures outstanding dynamics and absolute precision. The deep bass range is taken care of by an FE Dynamics chassis with a ceramic-aluminium membrane and distortion-optimized magnet system.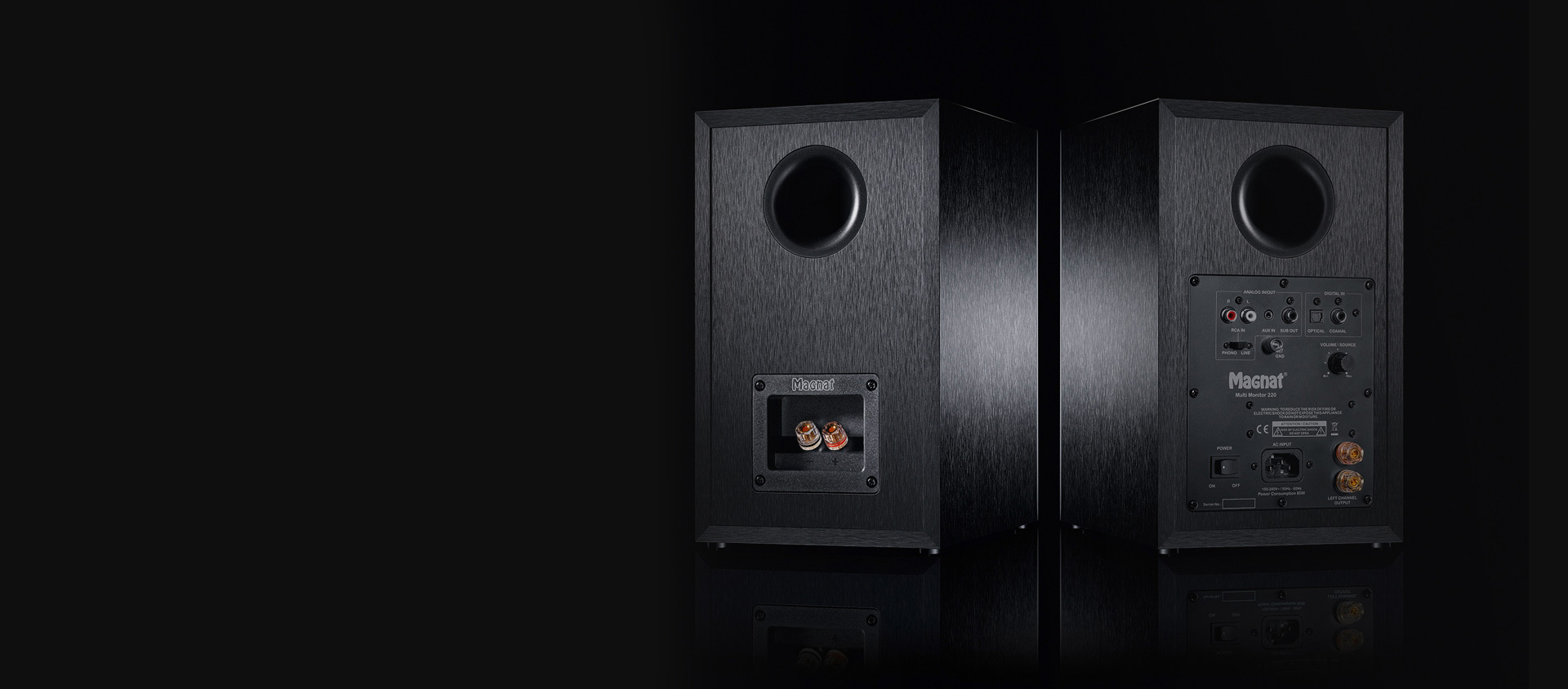 Generously dimensioned Class D amplifier
The Multi Monitor 220 provides a total of six different digital and analogue inputs, including phono input. The compact active loudspeaker is also fitted with a high-performance Class D amplifier with a power output of 2 x 40 watts.
Technical specifications
---
Princíp
Powered stereo bookshelf speaker 2-way bass reflex, active
Únosnosť (RMS/Max.)
Sieťové napätie
Vybavenie
5" woofer- midrange
25 mm dome tweeter
Výstupný výkon (RMS/Max.)
Frekvenčný rozsah
Frekvencie výhybky
Rozmery (ŠxVxH)
Hmotnosť
Active speaker: 5.0 kg, Passive speaker: 4.4 kg
Povrch kabinetu
Black satin / Black decor
Highlights
---
Princíp
Powered stereo bookshelf speaker 2-way bass reflex, active
Výhybka
High-quality terminal with solid gold-plated and capsulated screw connectors
Výhybka optimalizovaná pre amplitúdu a fázu s akustickými 24 dB filtrami a vysoko-kvalitnými komponentami
Telo reproduktoru
Elegant design with matte painted front baffle
Removable speaker grille with acoustic material and invisible magnetic mount
Resonance-damping rubber spikes included in delivery
Airflex port s kruhovým reflexným otvorom pre zníženie šumu vetra
Robustná nízko rezonančná skrinka navrhnutá s E1 MDF drevenými doskami
Povrch kabinetu
Black satin / Black decor
Bewertungen
---
Kundenbewertungen für "Vollaktives Bluetooth®-Stereolautsprecher-Set mit Phonoeingang"
Bewertungen werden nach Überprüfung freigeschaltet.