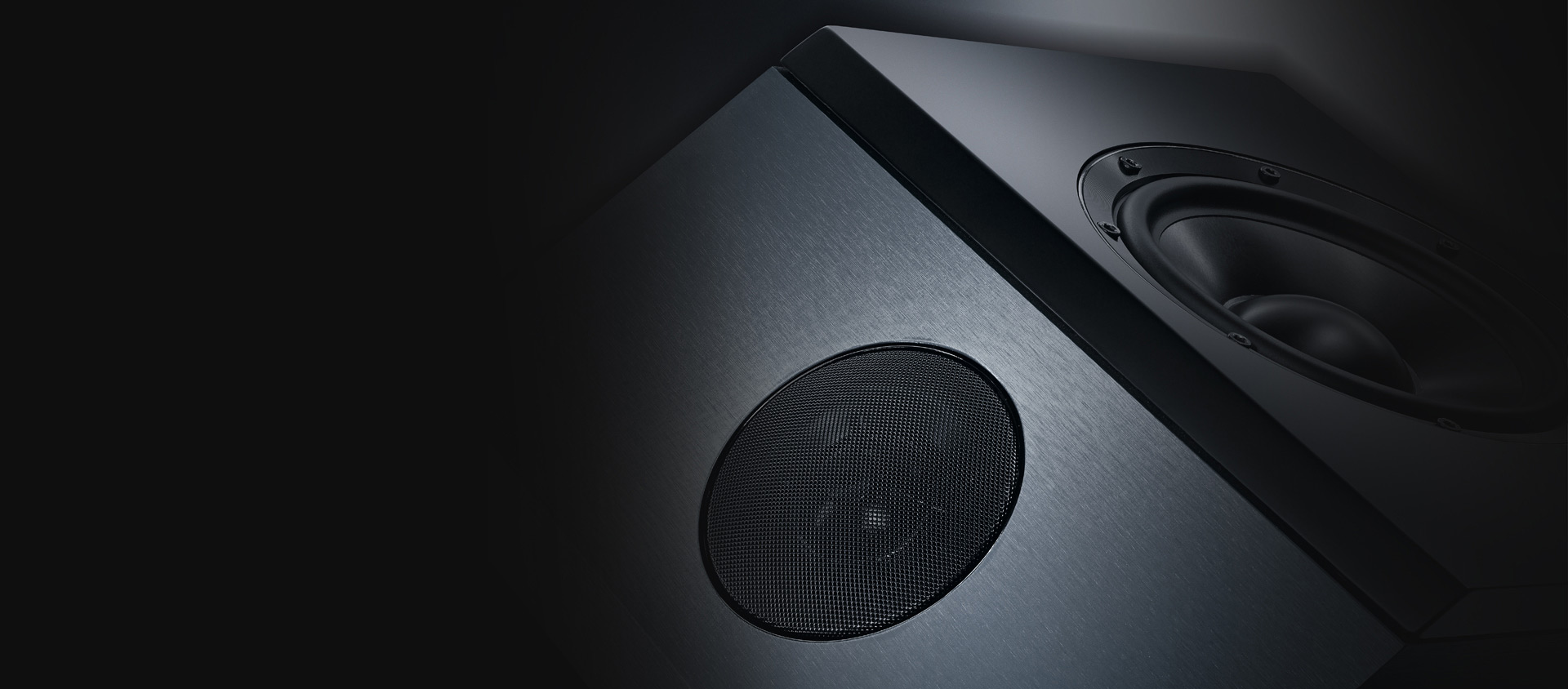 Very spatial soundscape.
The Magnat Cinema Ultra RD 200-THX is the ideal rear speaker: Extremely powerful sound and high efficiency The loudspeaker generates a wide band and spatial sound field.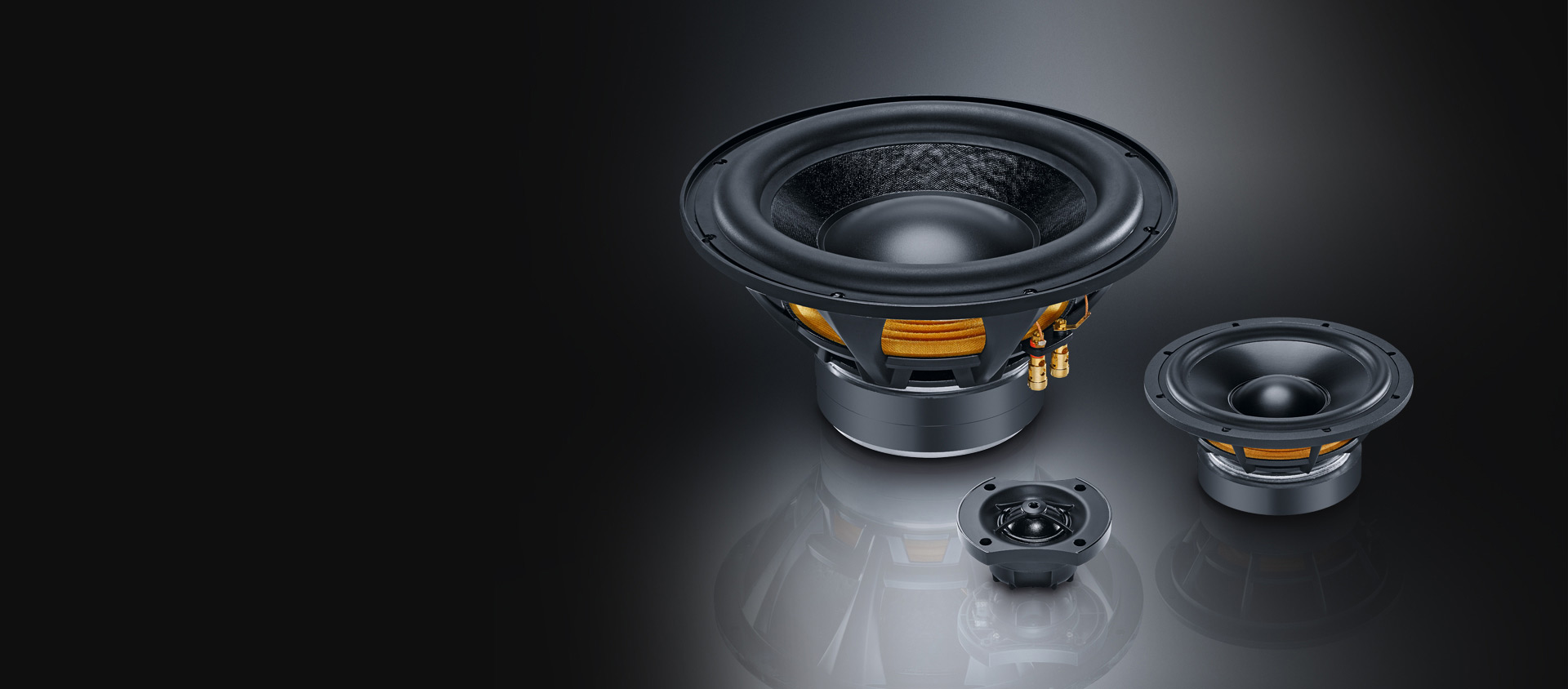 Identical drivers
The loudspeaker chassis in the front, centre and surround sound speakers are all absolutely identical, ensuring maximum acoustic homogeneity in the overall soundscape.
Technical specifi cations
---
Princíp
THX Ultra2-certifikovaný dvojpólový zadný reproduktor
2 way, sealed
Vybavenie
170 mm stredobasový menič
2 x 1.65" dome-tweeter
Únosnosť (RMS/Max.)
Citlivosť (2.8V/1m)
Impedancia
Frekvenčný rozsah
Frekvencie výhybky
Odporúčaný výstup zosilňovača
Rozmery (ŠxVxH)
Hmotnosť
Highlights
---
Basový/stredový reproduktor
Tokovo optimalizovaná, vysoko stabilná tlakovo liata hliníková klietka pre zabránenie účinkom kompresie a rezonancií
Veľký, vysoko výkonný magnetický systém s kontrolnými indukčnými krúžkami pre extrémne nízke skreslenie
Viac násobne vetraná vysoko výkonná kmitacia cievka pre vysokú odolnosť
Pevná keramicko-hliníková sendvičová membrána a prachovka pre reprodukciu najvyššej presnosti
8 skrutkových úchytov pre pevné ukotvenie v ozvučnici
Výškový menič
Extrémne veľký 42 mm vysoko výkonný násobne tkaný kužeľ
Počítačom optimalizovaný čelný panel s integrovaným difúzorom pre optimalizáciu disperzných vlastností podľa prísneho THX Ultra2 štandardu
Extrémne výkonný neodymiový prstencový magnetový systém pre najvyššiu účinnosť a vynikajúce širokopásmové schopnosti
Vysoko odolný presná kmitacia cievka na ventilovanej hliníkovej podpore
Tlakovo liate hliníkové puzdro s veľkým otvorom pólového nástavca
Viac násobne tlmený spojený priestor pre mimoriadne nízke rezonančné frekvencie


Fine mesh cover grille for a dscreet look
Výhybka
Pripojovacia svorka pre jednotlivé pripojenie s pozlátenými, akrylátovými uzavretými terminálmi


Amplitude and phase-optimised crossover to meet the strict THX Ultra2 standard
Telo reproduktoru
Cinema Ultra stealth design comprising: o offset baffle in a high-quality deep black silk matt lacquer finish o durable brushed-metal textured film in anthracite on the body o front panel and trim rings in matt black with a black chrome gloss ring o magnetically held cloth cover on a thin MDF frame o low-reflection metal logo in brushed titanium look
Uzavretá skriňa pre reprodukciu úplne bez šumu na pozadí na vysokej úrovni v súlade so štandardom THX Ultra2
Removable fabric protection grille with optimum sound transmission and invisible magnet attachment
Very stable, braced MDF enclosure with particularly low-resonance, 30 mm thick baffle
Sophisticated mounting system with numerous variations

o Wall-fixing mountings according to the widespread VESA standard, hole pattern 100x200mm M4;
o Stable metal brackets for wall mounting with silicone spacers;"
Povrch kabinetu
Predný panel: čierna hodvábna matná / telo: textúrovaný antracitový film