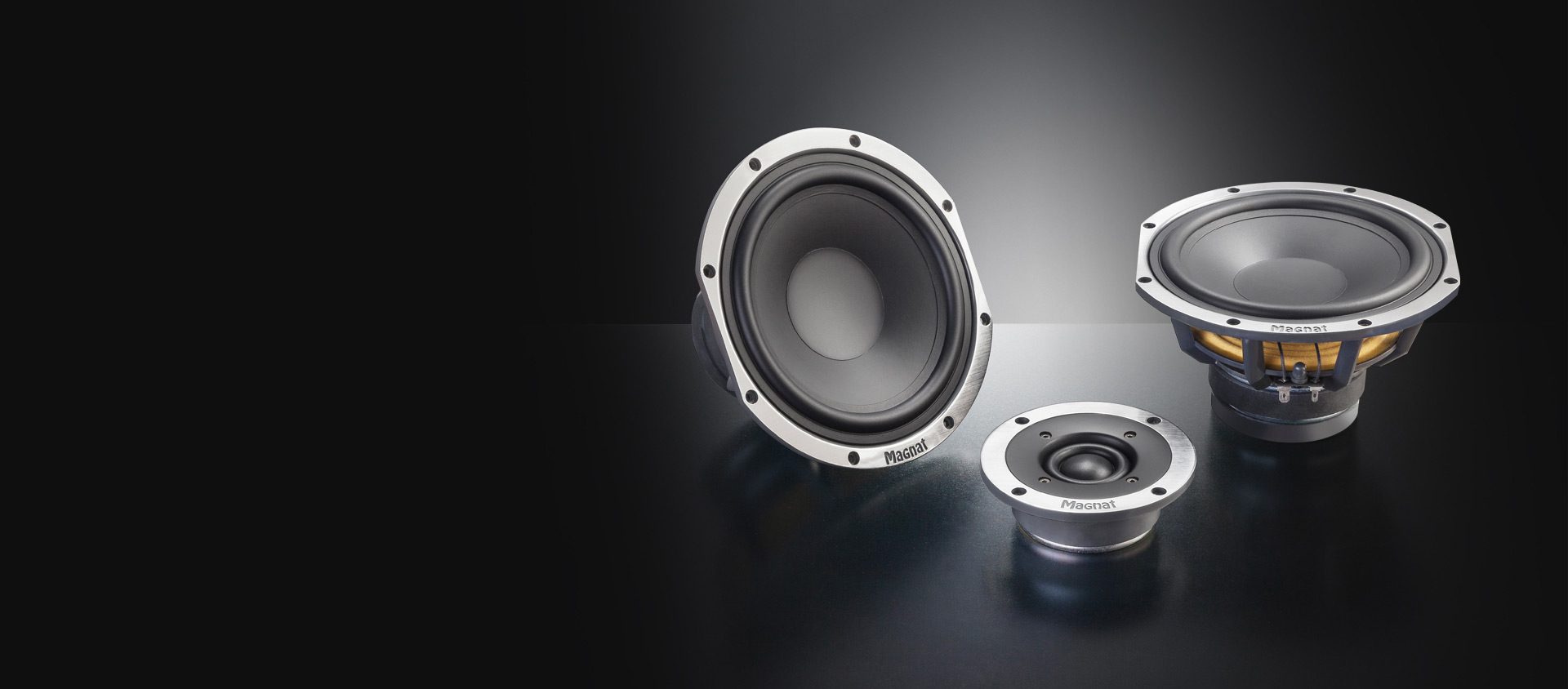 Innovative driver technology
Magnat Shadow stands for innovative driver technology and acoustic performance at the highest level.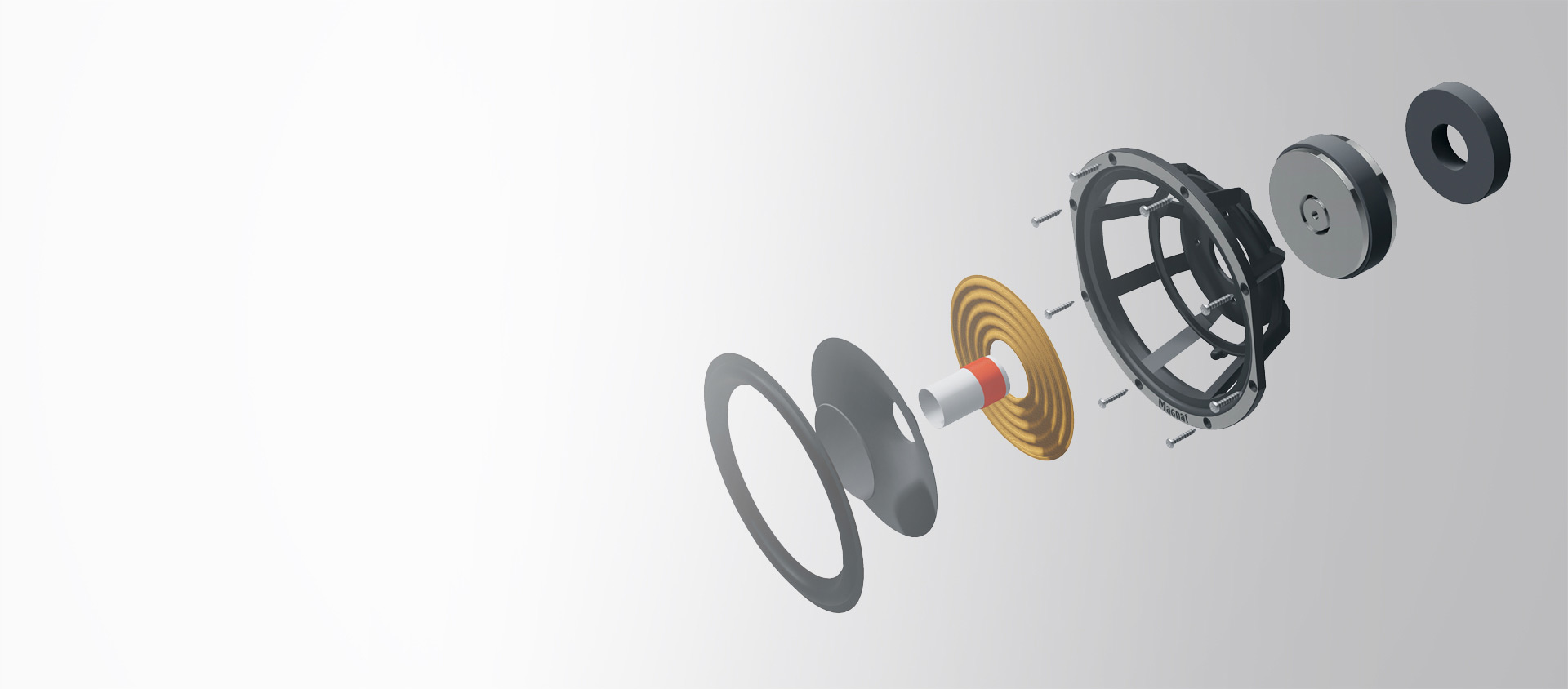 Woofer in detail
Magnat´s high-performance FE Dynamics driver comprises a lightweight, specially coated paper membrane and a non-magnetic, fibre-reinforced ABS cast basket. This combination of materials produces a particularly well-balanced and distortion-free soundscape in the limit range.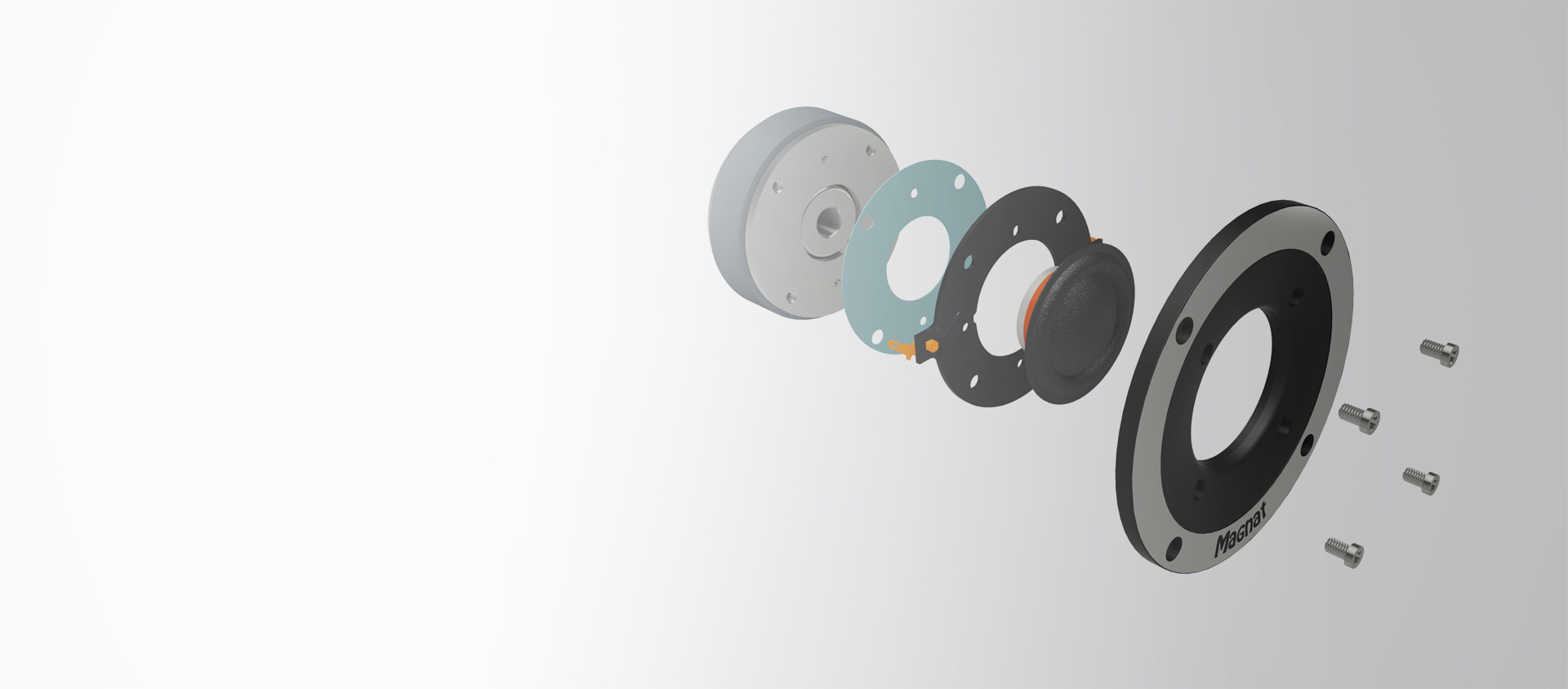 Extremely precise and very dynamic
The newly developed fmax dome tweeter is responsible for the transparent and natural treble range. Excellent dynamics are guaranteed with a particularly wide surround, a front panel with dispersion-optimized sound guide as well as a powerful ferrite drive.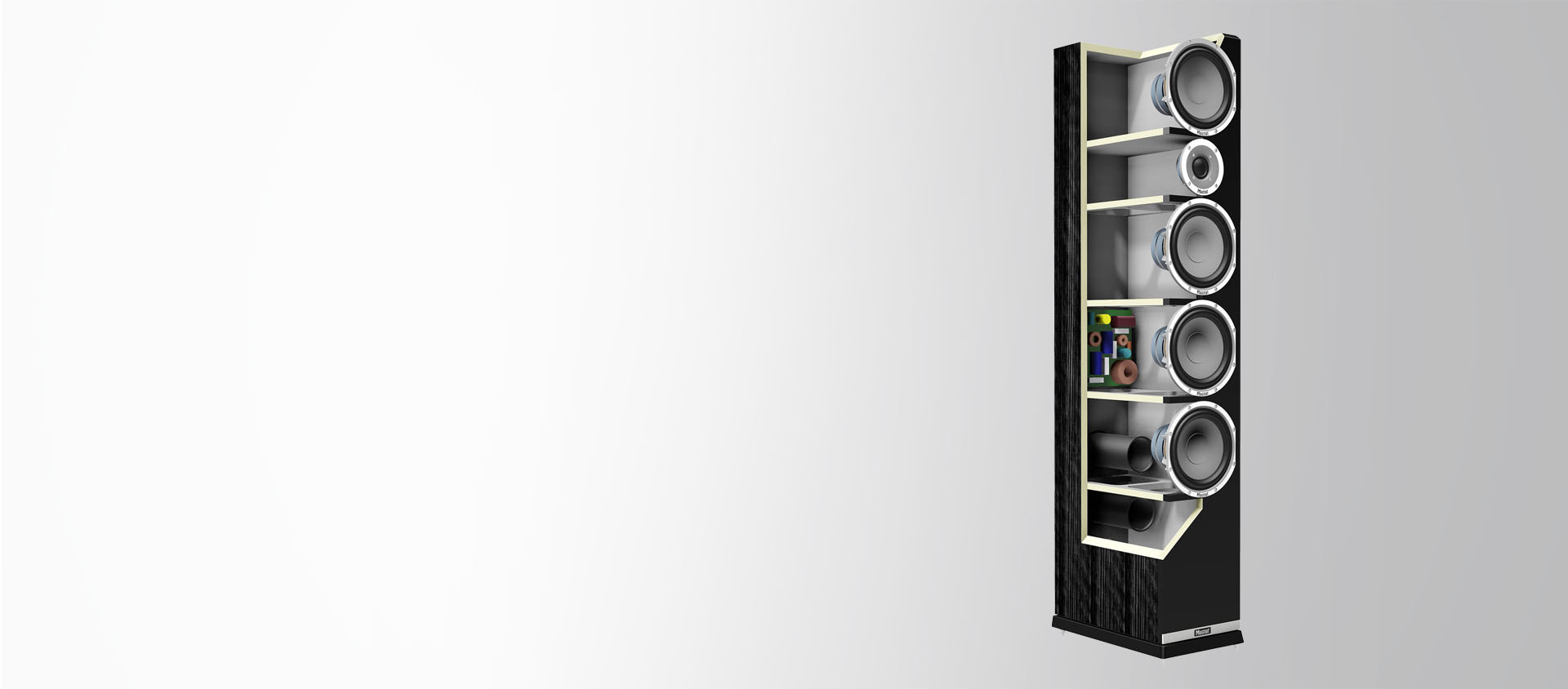 Impressive enclosure design
The 3D sectional drawing shows the flagship of the range. Unpleasant resonances have no chance here because the enclosure is made of sturdy, solid E1 MFD boards.
Technical specifications
---
Princíp
Vybavenie
170 mm stredový
30 mm výškový menič
3 x 170mm woofer
Únosnosť (RMS/Max.)
Citlivosť (2.8V/1m)
Impedancia
Frekvenčný rozsah
Frekvencie výhybky
Odporúčaný výstup zosilňovača
Rozmery (ŠxVxH)
Hmotnosť
Highlights
---
Basový/stredový reproduktor
FE-Dynamics woofer-midrange
Nemagnetický, vláknami zosilnený ABS kôš
Ventilovaná hlasová cievka pre maximálnu spoľahlivosť
Potiahnutý papierový kónus
Optimalizovaný Klippel® celkový dizajn
Zvýraznenia
Vrátane rezonancie tlmiacich gumených nožičiek a kovových hrotov
Výškový menič
New developed 30 mm fmax tweeter with a particularly wide surround, soundguide in the front plate for optimised dispersion properties and powerful drive for excellent dynamics
Výhybka
Výhybka optimalizovaná pre amplitúdu a fázu s akustickými 24 dB filtrami a vysoko-kvalitnými komponentami
Big Bi-Wiring/Bi-Amping connecting terminal with big screw connectors and gold-plated contacts
Telo reproduktoru
Airflex port s kruhovým reflexným otvorom pre zníženie šumu vetra
Robustná nízko rezonančná skrinka navrhnutá s E1 MDF drevenými doskami
Baffle in high-gloss lacquering
Odnímateľná látková mriežka
Povrch kabinetu
Piano white, white decor
Klavírna čierna / dekor čierny jaseň