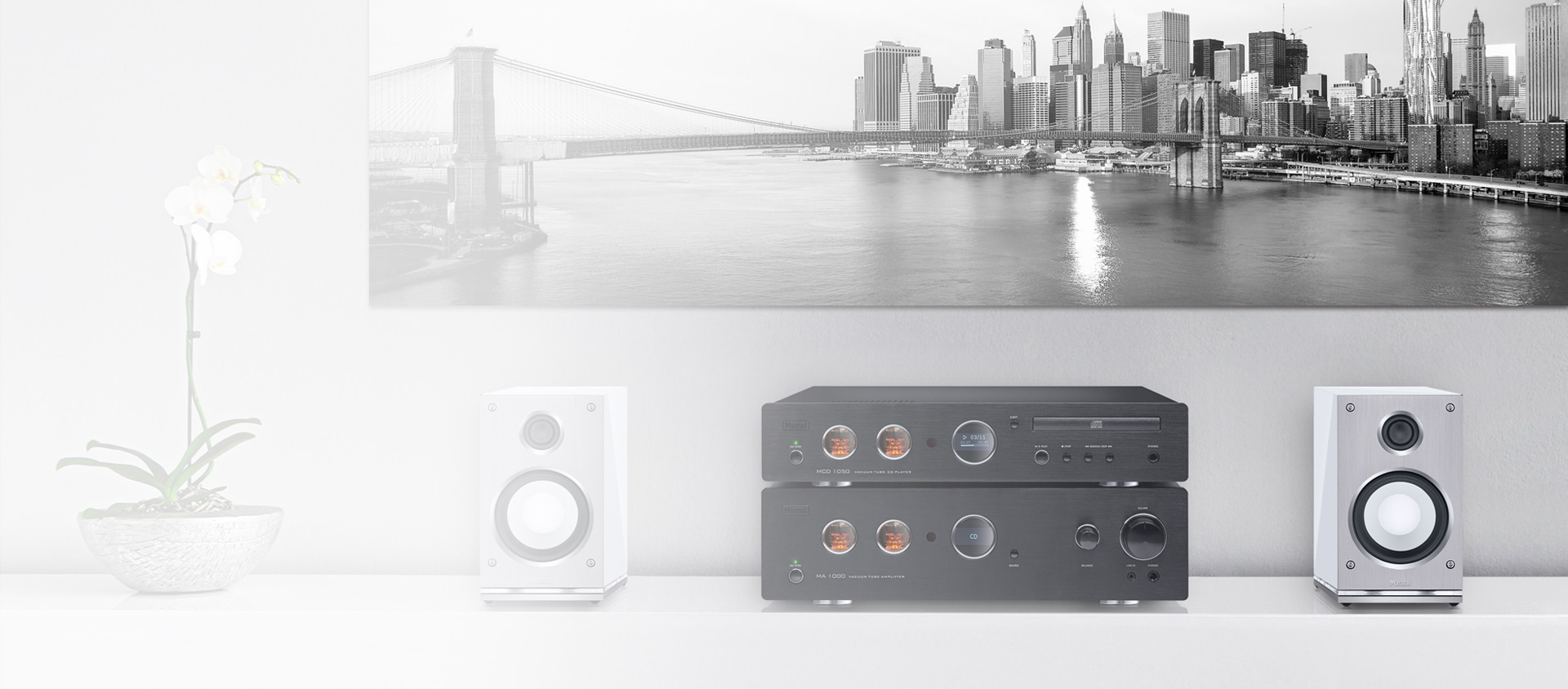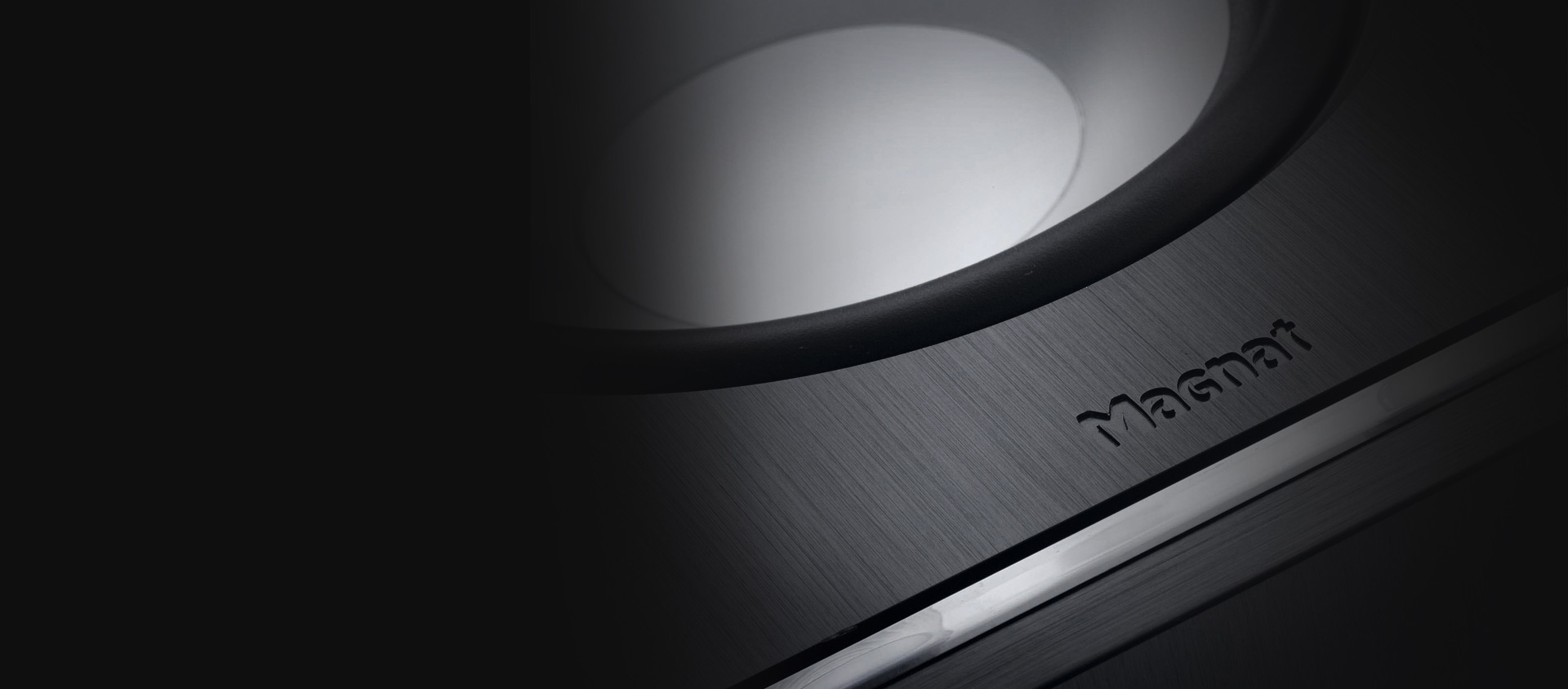 Reduced design – acoustically to the point
You won´t find any extravagance, decorative elements or embellishments here! Instead, the Edelstein is convincing with simple elegance, high-quality craftsmanship and a touch of noblesse.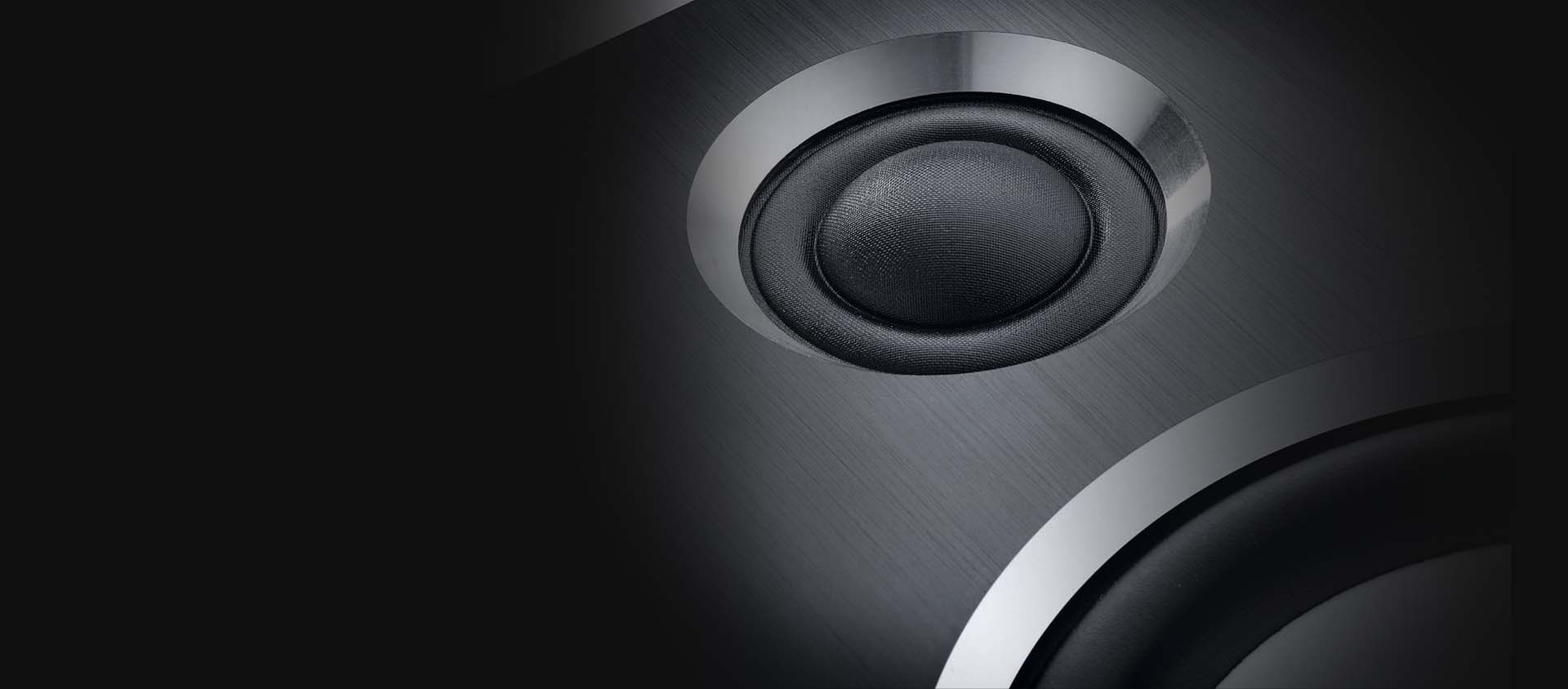 Stylish aluminium front for optimum acoustics
The targeted mechanical coupling of the silk dome tweeter to the solid aluminium front panel ensures optimum dispersion characteristics with low inherent vibrations.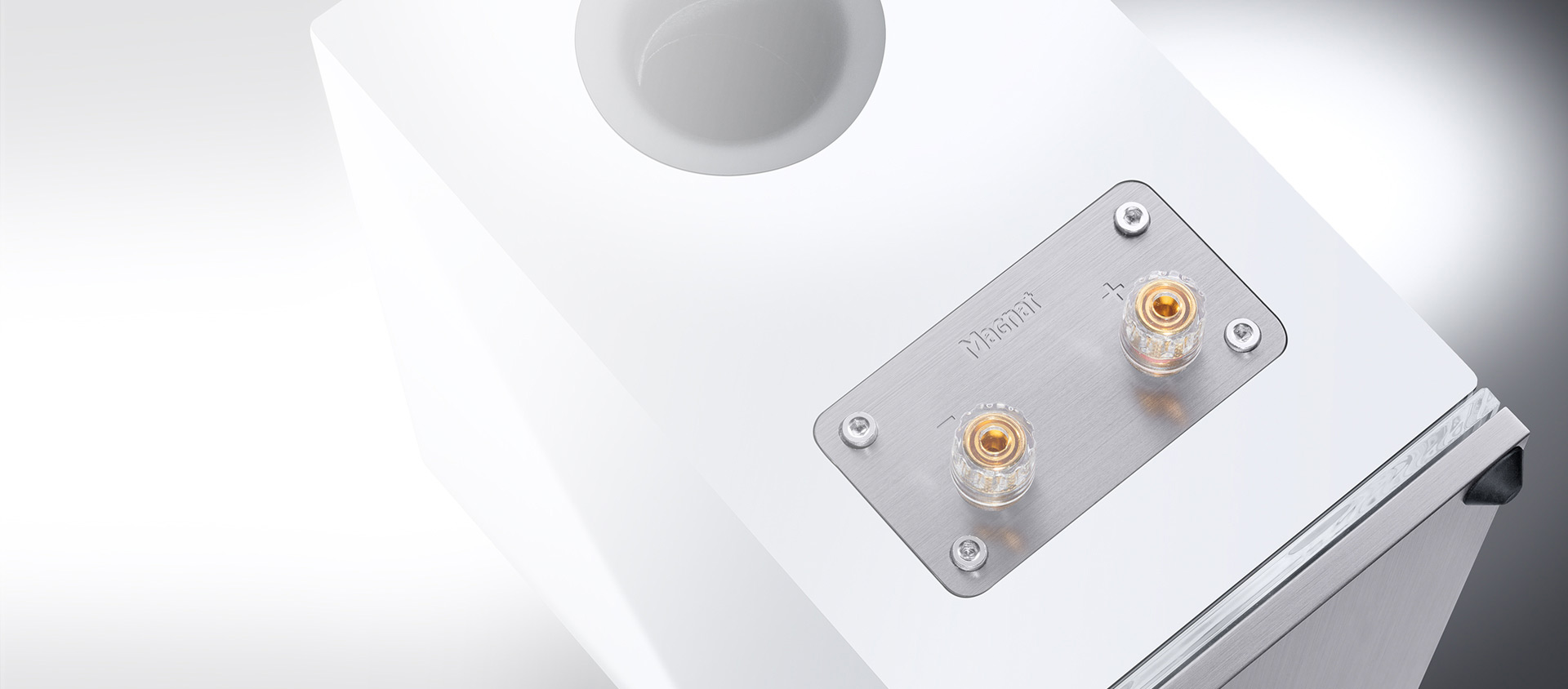 Perfect looks even from behind
The milled aluminium connecting terminal with gold-plated, totally insulated screw terminals also allows the use of larger-gauge cables.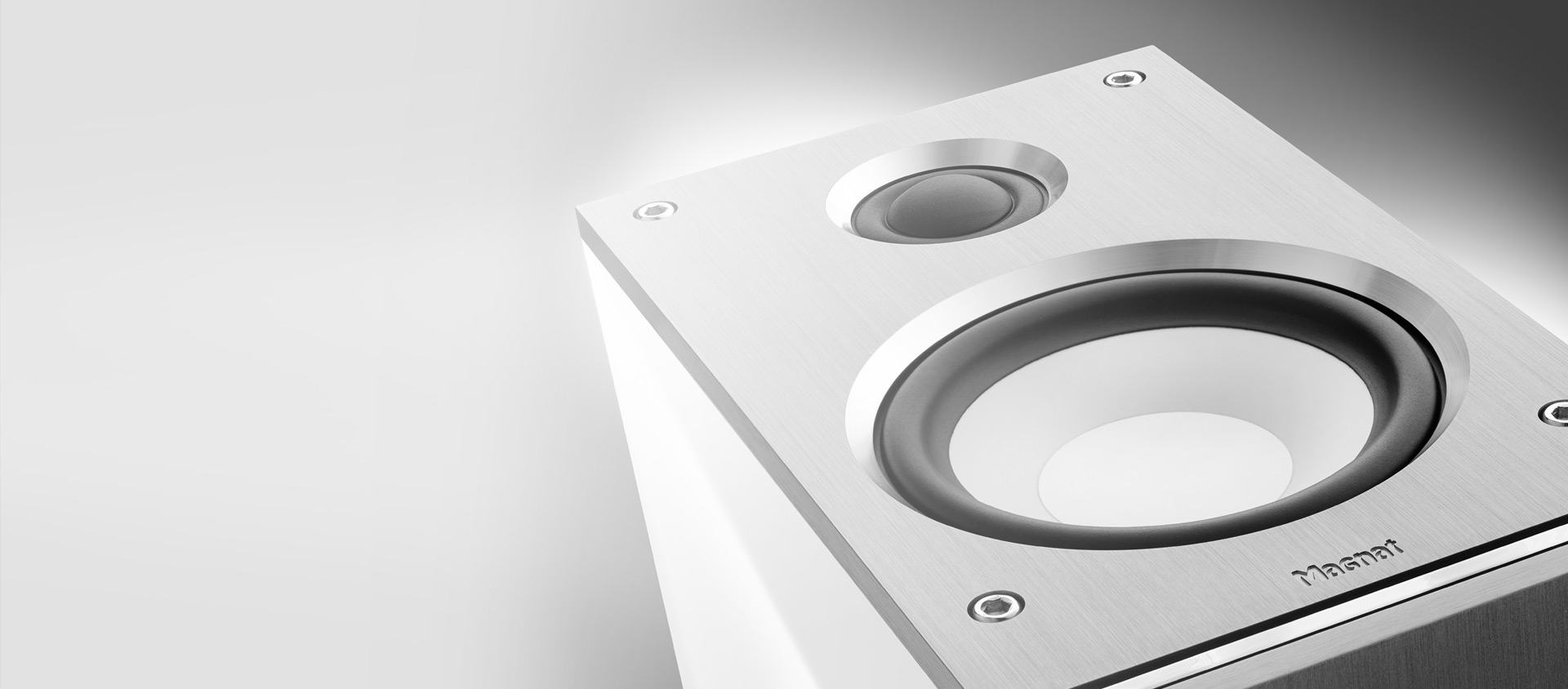 Perfect acoustic decoupling
The silk dome of the tweeter is perfectly balanced acoustically. The especially wide surround offers optimum dispersion characteristics in combination with the special sound guide in the aluminium front panel.
Technical specifications
---
Princíp
High-end policový reproduktor
2-cestný bass reflex
Vybavenie
25 mm výškový menič
4.5" stredobasový menič
Únosnosť (RMS/Max.)
Citlivosť (2.8V/1m)
Impedancia
Frekvenčný rozsah
Frekvencie výhybky
Odporúčaný výstup zosilňovača
Rozmery (ŠxVxH)
Hmotnosť
Highlights
---
Basový/stredový reproduktor
Airflow-optimalizovaný, nemagnetický kôš z liateho hliníka pre prevenciu turbulencií a efektov kompresie pre pokrytie veľkých zdvihov kónusu
Rušeniu optimalizovaný silný magnetový systém s dvojitými indukčnými krúžkami a optimalizované rozptylové pole, čím je zaistené minimálne skreslenie a vysoká účinnosť
Kmitacia cievka Kapton pre minimalizáciu straty vírivého prúdu pre zabezpečenie minimálneho rušenia v stredovom pásme a optimalizáciu účinnosti
Hliníkový/keramický sendvičový kónus s obráteným prachovým krytom pre optimálnu odolnosť s vysokým vnútorným tlmením
Výškový menič
Mechanická spojka k hliníkovému čelnému panelu pre zníženie vnútornej vibrácie
Vysoko výkonný neodýmový magnetový systém pre vynikajúcu dynamiku a vysoké rozlíšenie
Hodvábny kupolový výškový menič s mimoriadne širokým obklopením pre optimalizovanie disperzných vlastností pri frekvenciách nad 20 kHz
Špeciálny zvukovod v hliníkovom prednom panely pre optimálne vlastnosti rozptylu
Výhybka
Mimoriadne nízko-impedančný stredobasový kanál pre minimálnu elektrickú stratu
Vysoko kvalitné vnútorné káblovanie
Vypracovaný fázovo a amplitúdovo optimalizovaná výhybka vybavená vysoko kvalitnými a vybranými komponentami
Pripojenia
Frézovaný hliníkový terminál so skrutkovacími pozlátenými konektormi zapuzdrenými v akryle
Telo reproduktoru
Robustný MDF kabinet s vysoko kvalitným lesklým vyhotovením
Pevný hliníkový predný panel s masívnym a lešteným ovládaním zvuku pre stredobasový a výškový menič
Dvojitá základová doska zhotovená z akrylového skla a pevného lešteného hliníka, oddelených od seba navzájom
Posilnenie doskou v skrini s podporou šasi pre stredobasový rozsah, ktorý zaisťuje optimálne nízke rezonančné vlastnosti a minimálne vnútorné vibrácie
Povrch kabinetu
Kabinet vo vysoko lesklom čiernom prevedení / prednom paneli a základnou doskou z brúseného anodizovaného hliníka, základná doska z lešteného akrylového skla
Kabinet vo vysoko lesklom bielom prevedení / prednom paneli a základnou doskou z brúseného anodizovaného hliníka, základná doska z lešteného akrylového skla