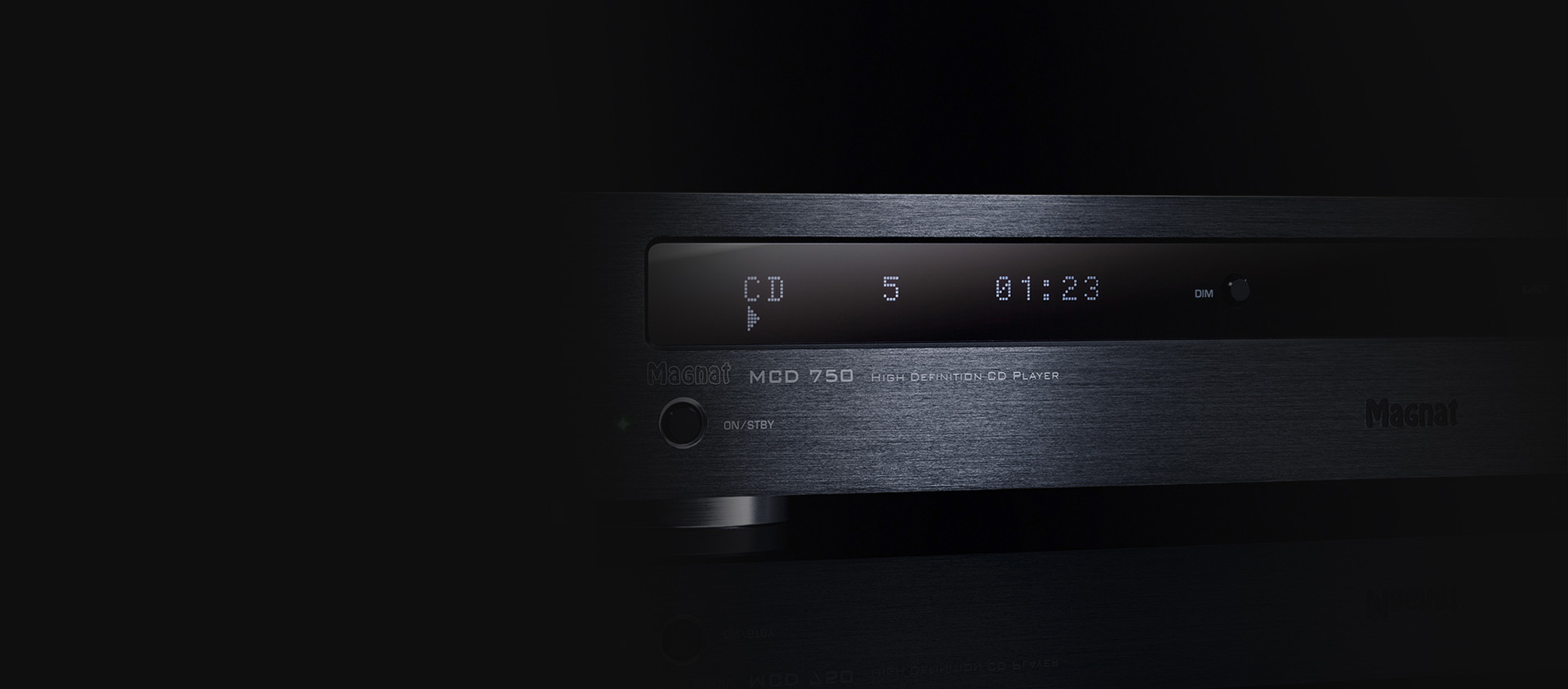 Convenience and design at the highest level
In addition to audio CD´s, the MCD 750 also plays back MP3/WMA in optimum quality and also supports CD text as well as ID3 tags. The all-metal enclosure with its solid, brushed aluminium front panel perfectly matches the design of the MR 780 receiver in terms of looks.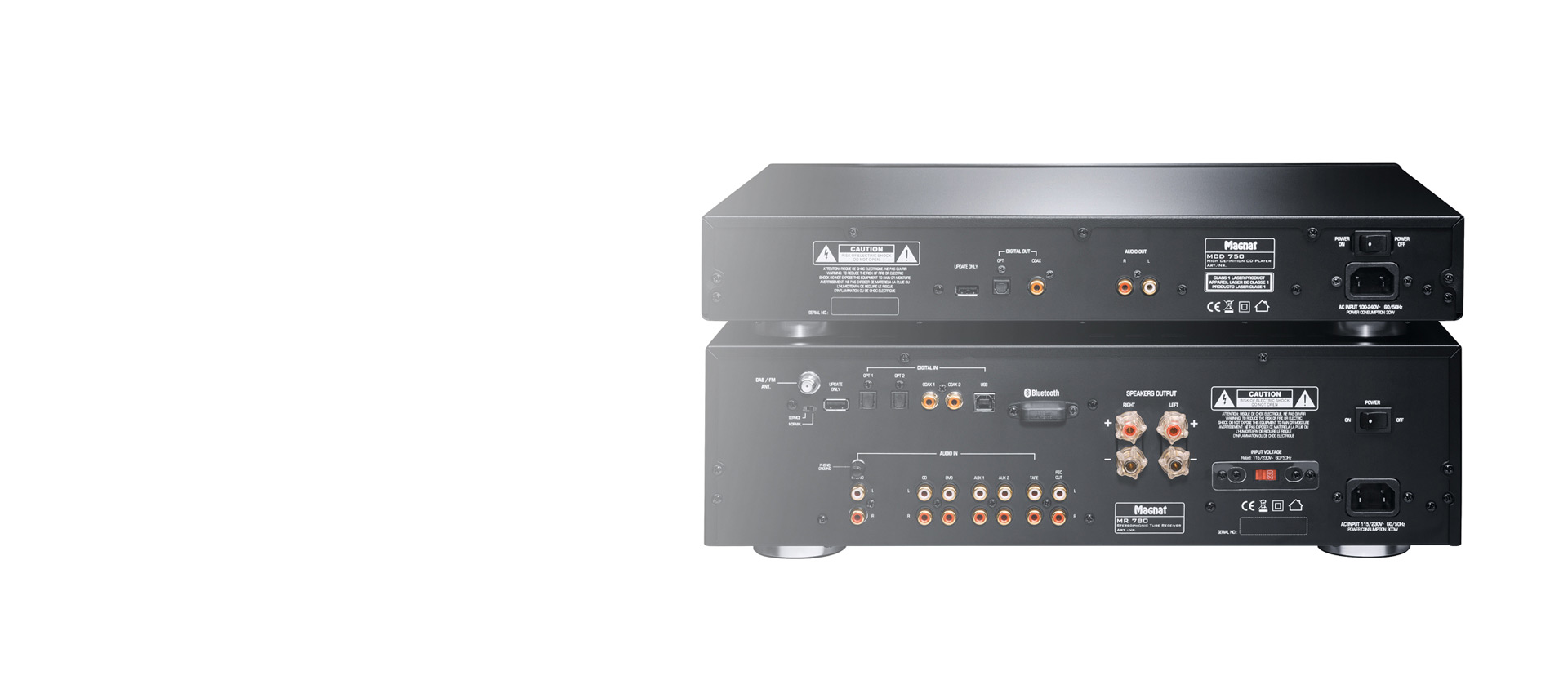 Highest flexibility through a huge variety of connection options
The MR 780 receives signals via five high-level inputs or two optical and two coaxial digital inputs. A 3.5 mm jack input is also available as well as wireless connectivity via Bluetooth 4.0, including aptX. The wide range of connectivity options is rounded off by a particularly high-quality phono pre-amp as well as a USB audio 2.0 input.
Technical specifications
---
Prehrávateľné formáty
CD-Audio, CD-R, CD-RW, MP3, WMA
Digitálne výstupy
Frekvenčná odozva
20 Hz – 20 kHz (+/- 0.5dB)
THD
Harmonic distortion THD+N (analog out): < 0,005 %
Harmonic distortion THD+N (digital out): < 0.0012%
Kanálová separácia/
Spotreba energie
Pohotovostný režim < 0,5 W
Max 30 W
Sieťové napätie
Výstupná citlivosť
Odstup signálu od šumu
> 108dB (20Hz – 20kHz, A)
Rozmery (ŠxVxH)
433 x 78 x 317 mm (322 mm incl. controls and connectors)
Remote control: 45 x 175 x 20 mm
Hmotnosť
Farba
Highlights
---
Pripojenia
Analogue output with gold-plated RCA connectors
Two digital outputs (optical, coaxial)
Telo reproduktoru
Sturdy full-metal enclosure with solid, brushed aluminium front
Stable feet with damping rubber insert
Povrch kabinetu
Bewertungen
---
Kundenbewertungen für "Hochwertiger CD-Player im edlen Design"
Bewertungen werden nach Überprüfung freigeschaltet.