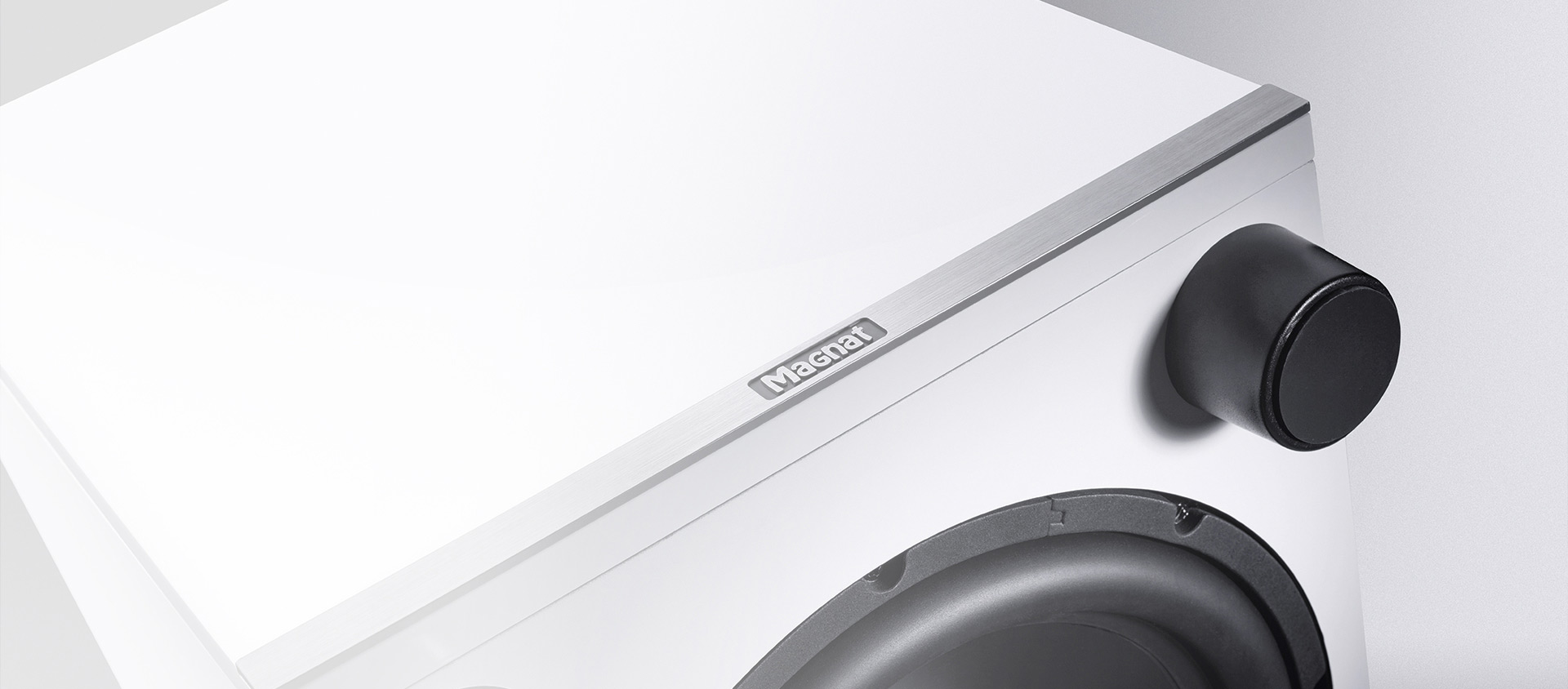 Depth with system
The 30 cm driver provides for real power in the home cinema. As a downfire sub, it is always very stable with its four solid plastic feet and, at the same time, the precisely defined distance from the floor.
Technical specifications
---
Princíp
Aktívny bass-reflex subwoofer, smerovaný nadol "down-fire"
Vybavenie
Výstupný výkon (RMS/Max.)
Frekvenčný rozsah
Frekvencie výhybky
Nastaviteľné od 50 do 150 Hz
Phase
Rozmery (ŠxVxH)
Hmotnosť
Povrch kabinetu
Klavírna čierna / dekor čierny jaseň
Piano white, white decor
Highlights
---
Basový/stredový reproduktor
Potiahnutý a tvrdený papierový kónus zabezpečuje dosiahnutie hlbokej reprodukcie so súčasnou pulznou vernosťou
Ventilované vysoko výkonné hlasové cievky pre zaistenie maximálnej prevádzkovej spoľahlivosti
300 mm vysoko výkonný basový menič s vysokým zdvihom s Klippel® optimalizovaným magnetovým systémom
Pripojenia
Stereo low level inputs (RCA connections)
Stereo high level inputs (screw terminals)
Mains supply
Telo reproduktoru
Robustný MDF predok skrinky vo vysoko lesklom lakovanom vyhotovení
´Down-firing´ principle
Two generously dimensioned Airflex ports with low flow resistance
Sturdy feet with large silicon base
Povrch kabinetu
Klavírna čierna / dekor čierny jaseň
Piano white, white decor