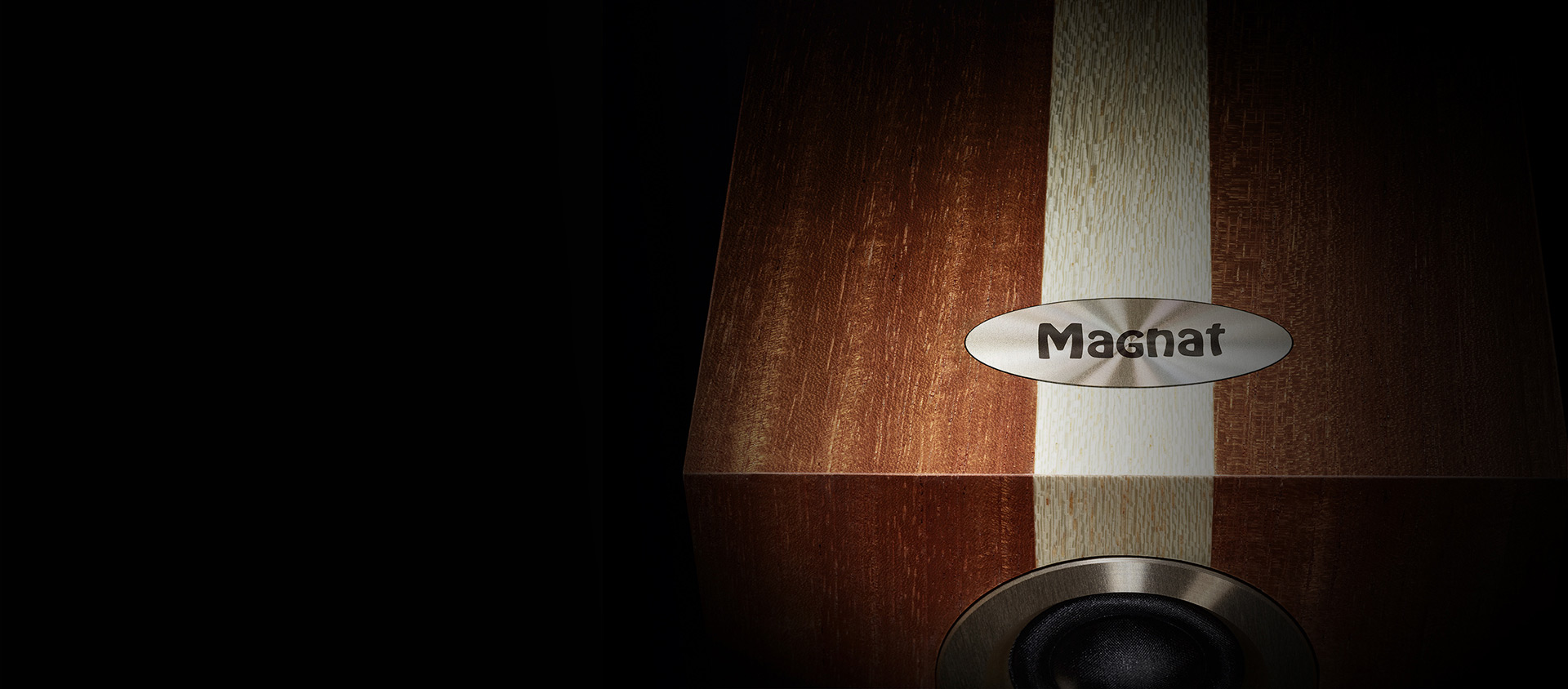 Stylish design with genuine wood veneer
The sturdy, low-resonance MDF enclosure features a stylish, two-tone real cedar wood veneer. The fine champagne shade of the metal elements has been matched harmoniously with the two wood colours.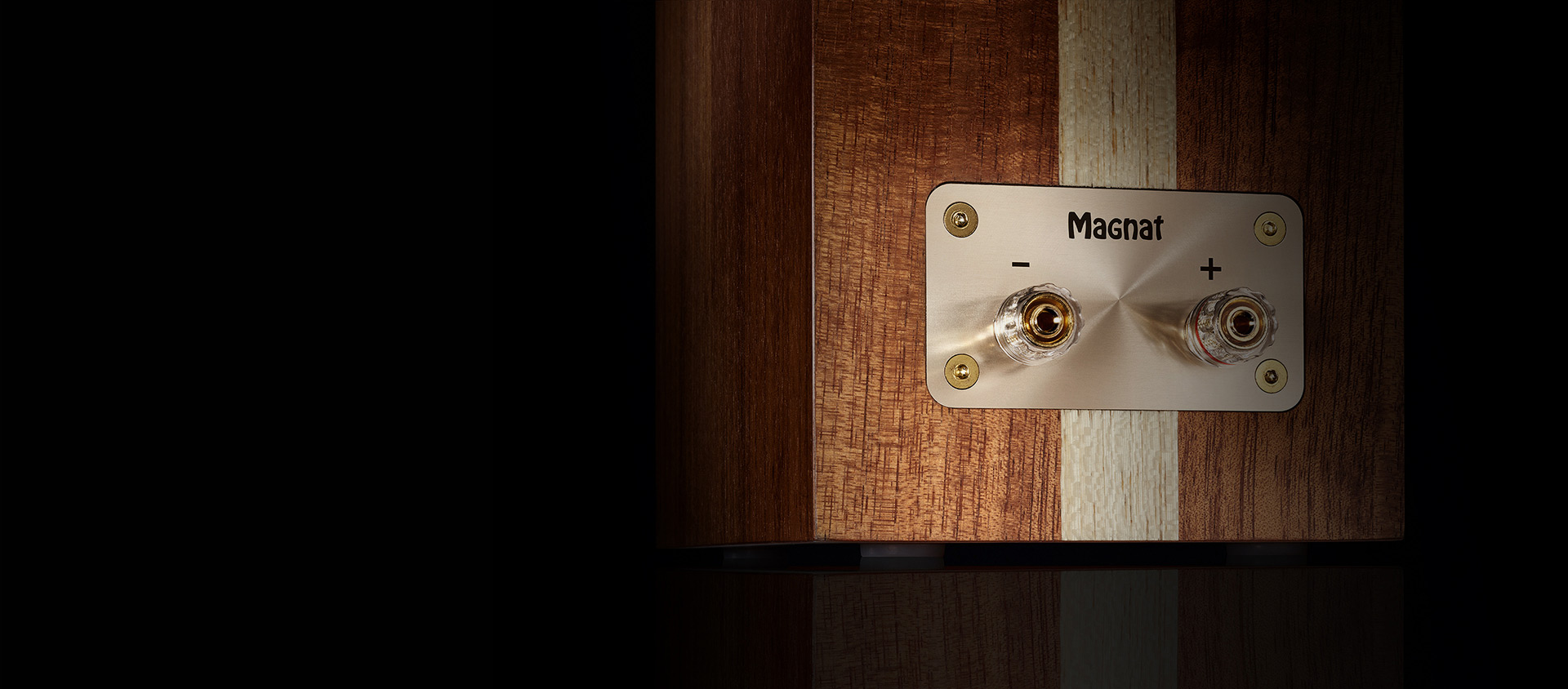 Precision and quality down to the last detail
The Humidor is rounded off in a skilful way by the high-end connecting terminal with its all-metal support plate and the gold-plated, acrylic varnished screw terminals.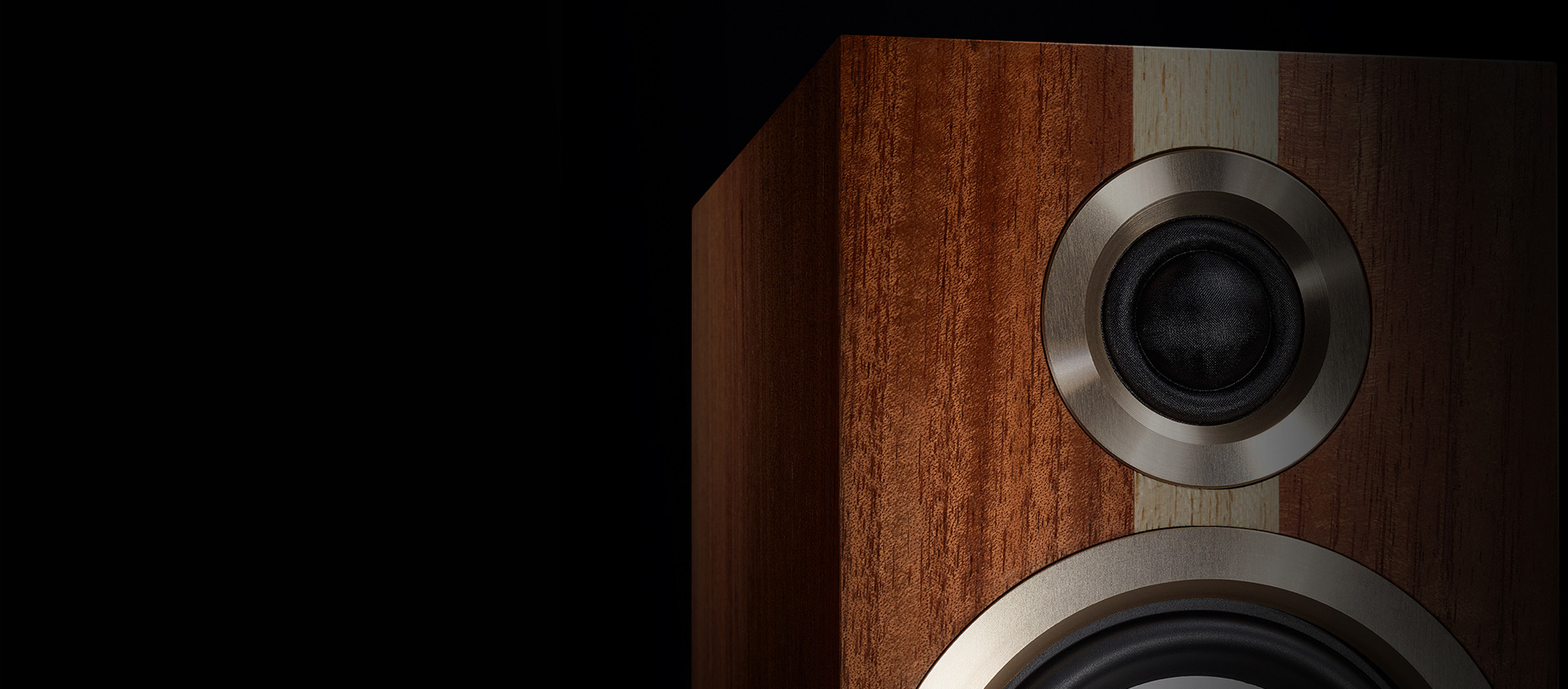 Highest sound precision and dynamics
Used as the tweeter is a silk dome with a particularly wide surround to improve the dispersion characteristics over 20 kHz. It is driven by an extremely powerful magnet system. Highest sound precision and exceptional dynamics over the entire frequency range is therefore guaranteed.
Technical specifications
---
Princíp
High-end policový reproduktor
Vybavenie
25 mm dome tweeter
4.5" stredobasový menič
Únosnosť (RMS/Max.)
Citlivosť (2.8V/1m)
Impedancia
Frekvenčný rozsah
Frekvencie výhybky
Odporúčaný výstup zosilňovača
Rozmery (ŠxVxH)
Hmotnosť
Highlights
---
Basový/stredový reproduktor
Hliníkový/keramický sendvičový kónus s obráteným prachovým krytom pre optimálnu odolnosť s vysokým vnútorným tlmením
Rušeniu optimalizovaný silný magnetový systém s dvojitými indukčnými krúžkami a optimalizované rozptylové pole, čím je zaistené minimálne skreslenie a vysoká účinnosť
Kmitacia cievka Kapton pre minimalizáciu straty vírivého prúdu pre zabezpečenie minimálneho rušenia v stredovom pásme a optimalizáciu účinnosti
Airflow-optimalizovaný, nemagnetický kôš z liateho hliníka pre prevenciu turbulencií a efektov kompresie pre pokrytie veľkých zdvihov kónusu
Zvýraznenia
High-quality cabling using heavy gauge cables
Specially coated Airflex port with very large opening ensures an optimum bass response without ambient noise
Solid aluminium terminal with gold-plated screw connectors encapsulated in acrylic
Odnímateľné ochranná tkaná mriežka s optimálnym prenosom zvuku a skrytými magnetmi pre upevnenie
Výškový menič
Hodvábny kupolový výškový menič s mimoriadne širokým obklopením pre optimalizovanie disperzných vlastností pri frekvenciách nad 20 kHz
Vysoko výkonný neodýmový magnetový systém pre vynikajúcu dynamiku a vysoké rozlíšenie
Špeciálny zvukovod v hliníkovom prednom panely pre optimálne vlastnosti rozptylu
Výhybka
Vypracovaný fázovo a amplitúdovo optimalizovaná výhybka vybavená vysoko kvalitnými a vybranými komponentami
Mimoriadne nízko-impedančný stredobasový kanál pre minimálnu elektrickú stratu
Telo reproduktoru
Sturdy MDF cabinet with two-tone cedar real wood veneer
Solid metal sound guides for the woofer-midrange and tweeter
Inlaid logo on the top of the enclosure
All metal parts in harmoniously matched champagne colour
Reinforcing board in the housing with chassis support for the bass-midrange, which ensures optimum low-resonance properties and minimal intrinsic vibration
Povrch kabinetu
Two-tone cedar real wood veneer, metal applications in champagne colour