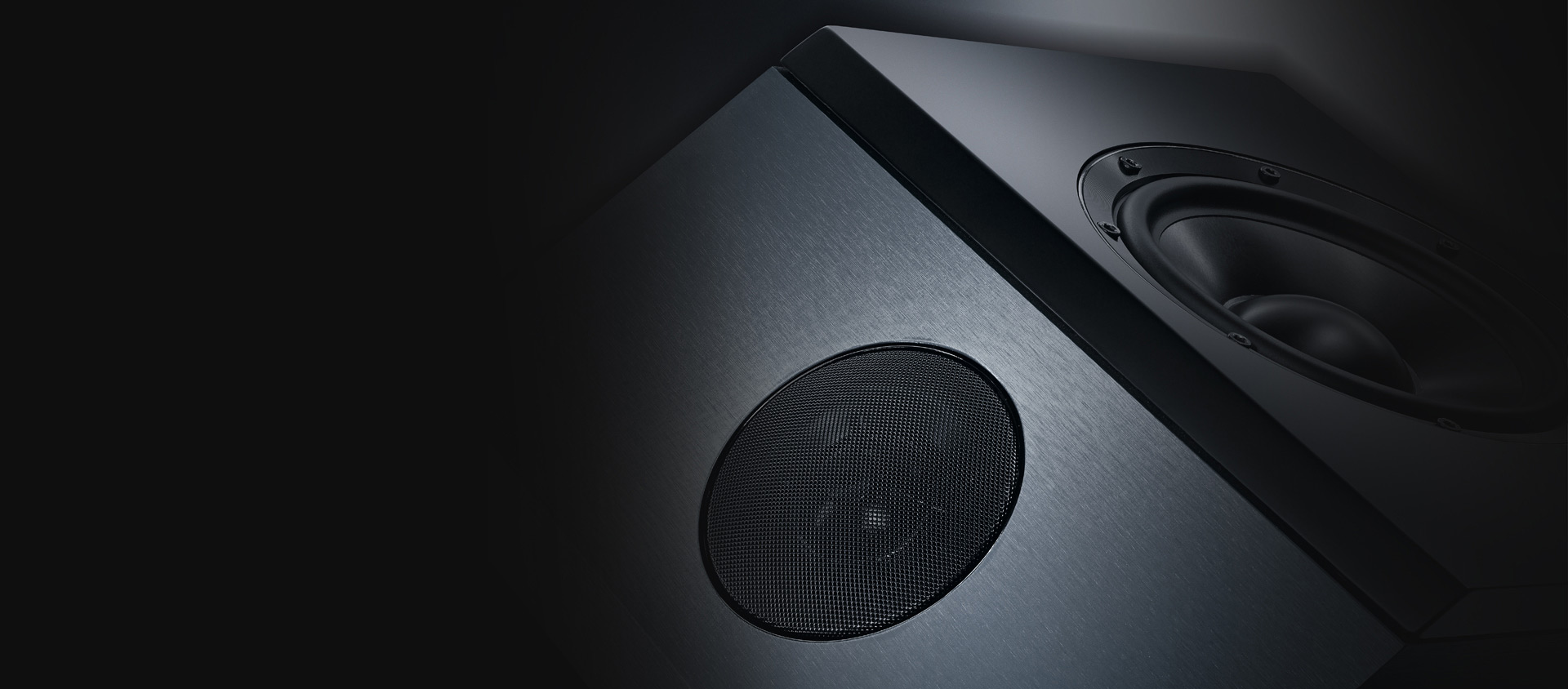 Une spatialisation parfaite
La Magnat Cinema Ultra RD 200-THX est l'enceinte arrière idéale : elle offre une sonorité et un volume puissants. Grâce à sa structure dipolaire, l'enceinte restitue une scène sonore ouverte et spatialisée.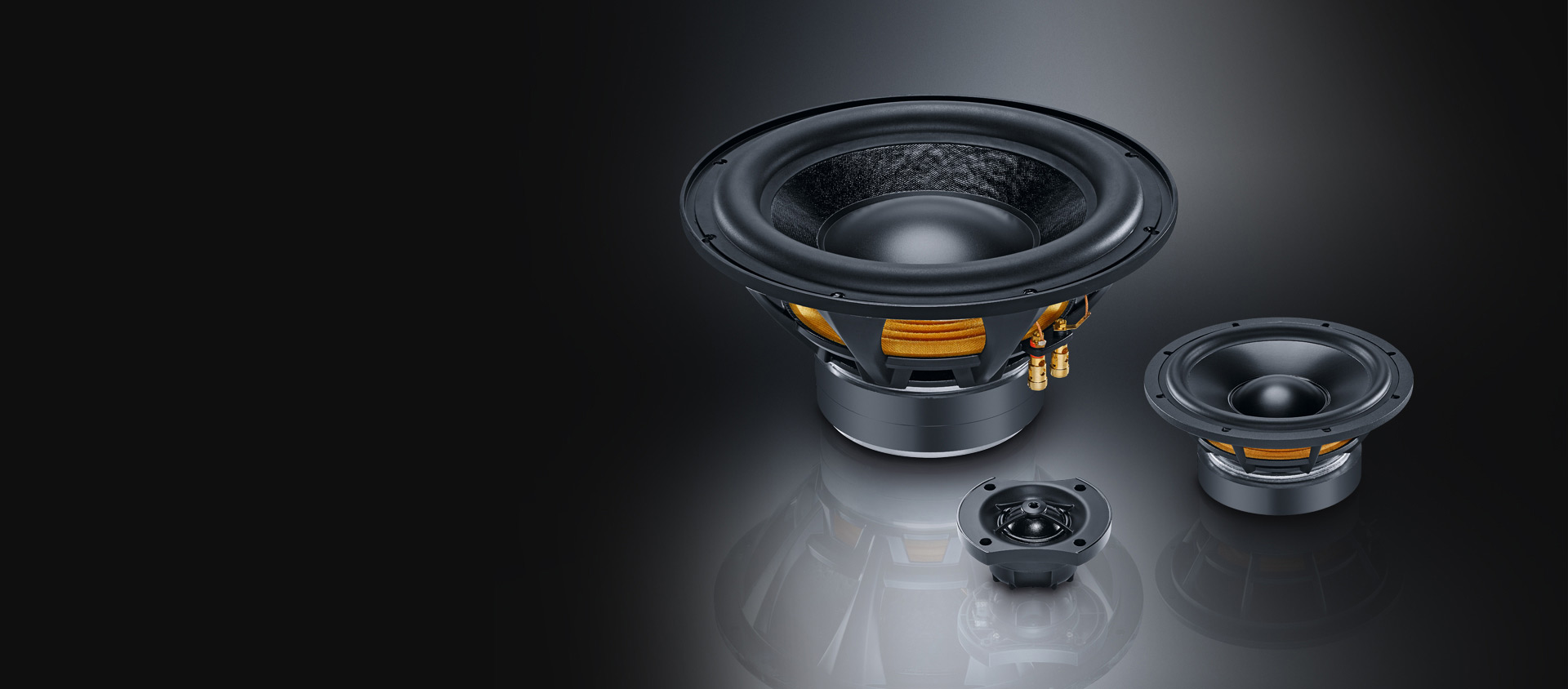 Haut-parleurs identiques
Les châssis des haut-parleurs des enceintes avant, centrale et surround sont totalement identiques et assurent ainsi une homogénéité acoustique maximale de la scène sonore.
Technical specifications
---
Bande passante
Principe
Enceinte fermée à 2 voies
Haut-parleur surround dipôle certifié THX Ultra2
Équipement
2 x calottes de tweeter 42 mm
Haut-parleur moyennes basses 170 mm
Puissance nominale (RMS/Max.)
Impédance
Fréquence de recouvrement
Puissance recommandée en sortie de l'amplificateur
Efficacité (2.8V/1m)
Poids
Dimensions (L x H x P)
Highlights
---
Haut-parleur surround dipôle haute performance
THX Ultra2-certified dipole surroind speaker for the Magnat Cinema Ultra set
Tous les châssis ont été spécialement développés pour le set Cinema Ultra afin de répondre aux exigences strictes de la norme THX Ultra 2
Image sonore surround enveloppant sans localisation du haut-parleur via une disposition spéciale des châssis
Crossover spécialement adapté pour une diffusion sonore diffuse conforme aux exigences strictes de la norme THX Ultra 2
Performance acoustique très élevée grâce aux différents composants conçus dans les moindres détails pour être hautement performants
Markedly compact and flat enclosure for easy and unobtrusive integration into every home cinema system
Diverses options de fixation murale
Peut être utilisé comme haut-parleur rear surround dipôle conformément aux directives THX Ultra 2
Woofer & médium
8 screw fixings for firm anchoring in the baffle
Membrane sandwich rigide et cache anti-poussières en aluminium/céramique pour une restitution d'une grande précision
Flow-optimised, highly stable die-cast aluminium cage to avoid compression effects and resonances
Bobine mobile haute performance à ventilation multiple pour une meilleure résistance
Large système magnétique haute puissance avec bagues de contrôle de l'inductance pour réduire les distorsions
Tweeters
Grille de protection à fines mailles pour un look discret
Cavité de couplage à amortissement multiple pour une fréquence de résonance particulièrement faible
Boîtier massif en aluminium injecté avec perçage des pièces polaires
Bobine mobile de grande précision et très résistante sur un support en aluminium ventilé
Système magnétique annulaire en néodyme très puissant pour une performance exceptionnelle et une largeur de bande remarquable
Plaque frontale Waveguide avec diffuseur intégré pour une diffusion optimale conformément à la norme stricte THX Ultra 2
Calotte 42 mm extra-large haute performance en composite de polyester
Filtre
Terminal de raccordement à câblage simple avec des bornes dorées et dotées d'un vernis acrylique
Crossover sophistiqué et optimisé pour l'amplitude et la phase pour répondre à la norme stricte THX Ultra 2
Boîtier
Design Cinema Ultra Stealth composé de : o Baffle décalé avec une laque satinée Deep Black o Film à relief effet métal brossé résistant anthracite sur le corps o Plaque frontale et anneaux décoratifs en noir mat avec anneau brillant Black Chrome o Housse en tissu maintenue par des aimants sur un cadre MDF fin o Logo métallique à faible réflexion effet titane brossé
Grille de protection en tissu amovible avec une perméabilité optimale aux sons et fixation magnétique invisible
Boîtier fermé pour une restitution sans bruits parasites à volume sonore élevé conformément à la norme THX Ultra 2
Very stable, braced MDF enclosure with particularly low-resonance, 30 mm thick baffle
Sophisticated mounting system with numerous variations

o Wall-fixing mountings according to the widespread VESA standard, hole pattern 100x200mm M4;
o Stable metal brackets for wall mounting with silicone spacers;"
Couleur
Façade : noir satinée / Corps : film à relief anthracite