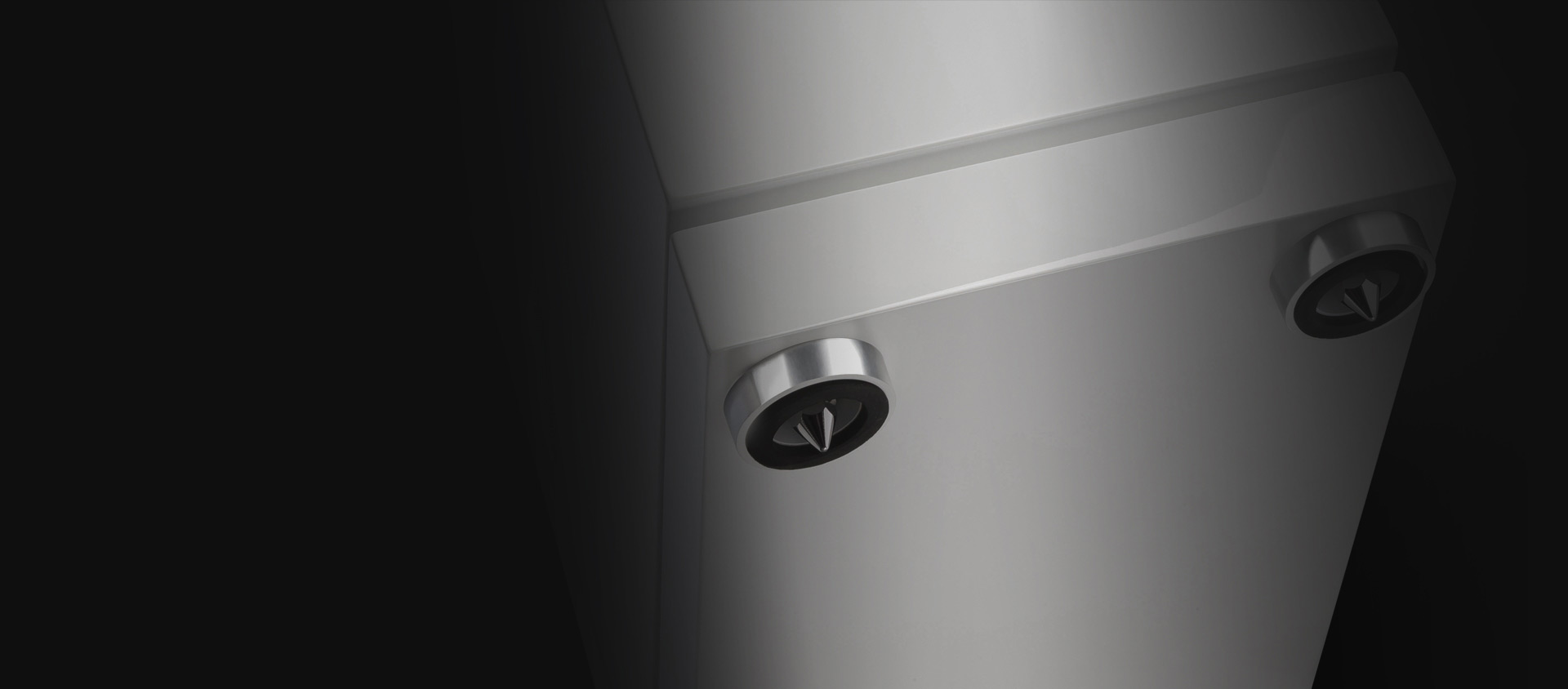 Absorbeurs ou pointes en métal, c'est vous qui choisissez !
Toutes les enceintes colonnes de la série peuvent être placées aux choix sur des amortisseurs de résonances ou sur des pointes supplémentaires en métal fournies.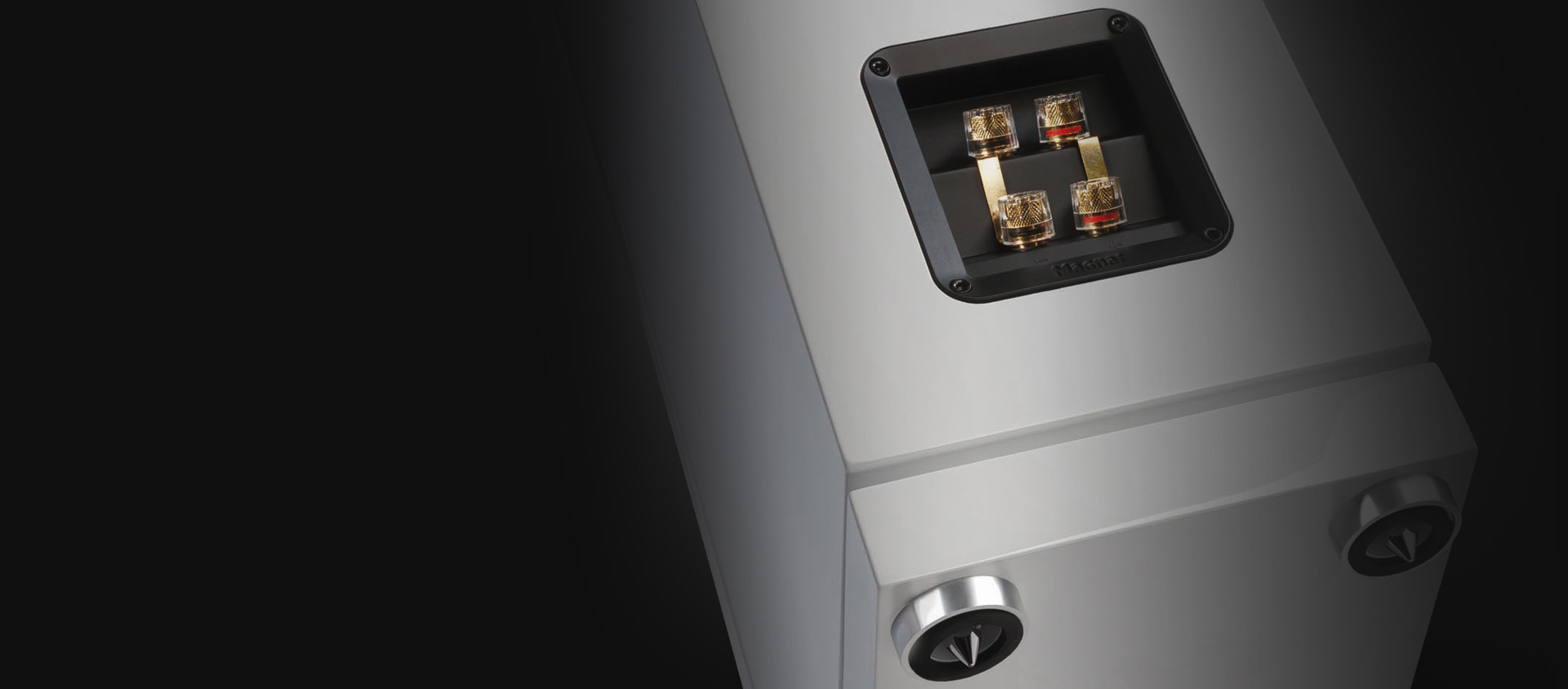 Terminal de bi-câblage doré
Le raccordement des câbles d'enceintes s'effectue sur un grand terminal à borniers blindés, qui offrent un contact sûr même pour les câbles de grosse section. De plus, le Bi-Amping et le Bi-Wiring sont parfaitement possibles.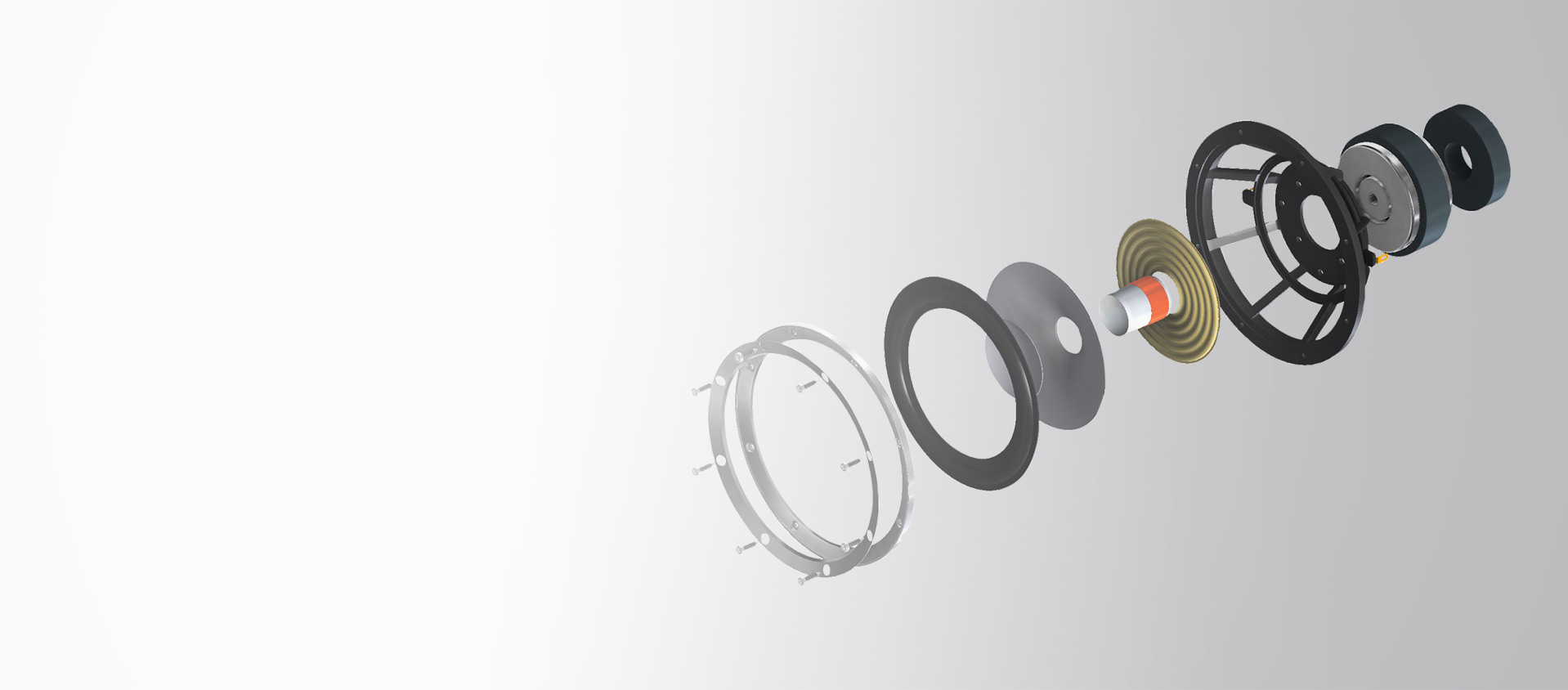 Le haut-parleur de graves/médiums en détails
Les cônes des haut-parleurs de graves/médiums de 170 mm sont réalisés en fonte d'aluminium rigide. De concert avec les membranes en alu/céramique, ces châssis garantissent une fidélité d'impulsion particulièrement élevée et une restitution des basses très propre.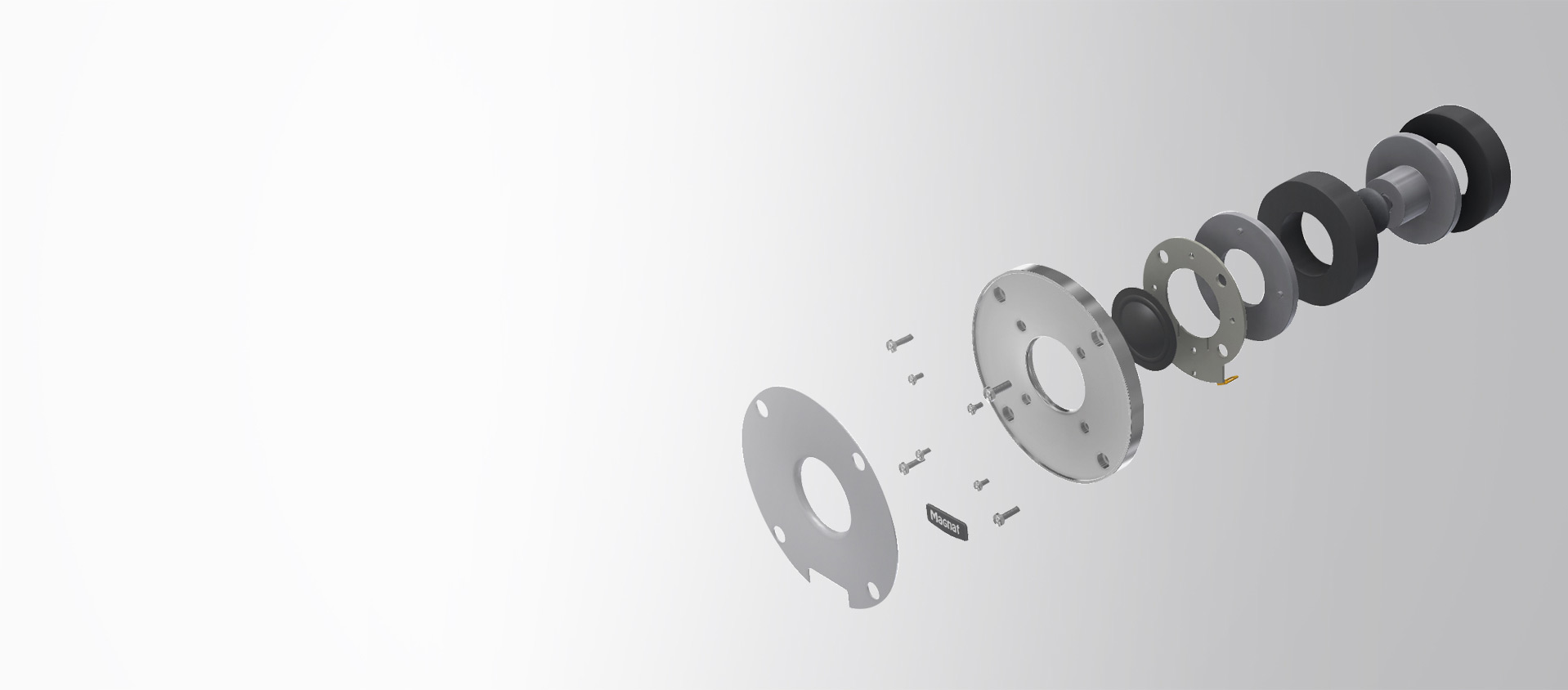 L'art de la précision
La diffusion des aigus est assurée par un tweeter Magnat Fmax à niveau de rendement élevé, composé d'une membrane en tissu double composant. Un alésage de noyau polaire atténué crée une transition particulièrement harmonieuse vers les médiums.
Technical specifications
---
Principe
Bassreflex 3 voies, double basse
Équipement
Haut-parleur moyennes 170 mm
2 x haut-parleur de basses 170 mm
Tweeter 25 mm
Puissance nominale (RMS/Max.)
Efficacité (2.8V/1m)
Impédance
Bande passante
Fréquence de recouvrement
Puissance recommandée en sortie de l'amplificateur
Dimensions (L x H x P)
Poids
Highlights
---
Application
Woofer / médium
Membranes céramique/aluminium pour une qualité de restitution maximale
Les bobines oscillatrices hautes performances ventilées garantissent une fiabilité maximale
Les cônes non magnétiques à flux optimisé en fonte d'aluminium réduisent les tourbillonnements d'air et les résonances
Tweeters
Bride aluminium/ABS robuste à guidage optimisé des sons
Alésage de noyau polaire atténué
Membrane tissée Dual-Compound
Tweeter fmax avec plage de fréquences étendue
Filtre
Diplexeur à optimisation de phases et d'amplitude sophistiqué, équipé de pièces sélectionnées haut de gamme
Câblage intérieur haut de gamme
Contacts
Option Bi-Wiring, Bi-Amping
Grande zone de connecteurs avec des bornes de branchement blindées robustes, qui offrent un contact sûr, même aux câbles haut de gamme à secteurs importants
Boîtier
Le port Airflex à grande surface d'évent garantit un couplage de basses optimal
Very sturdy and elegant design made from MDF boards with elaborate bracing


Plaque de fond à peinture ultrabrillante, épaisseur 35 mm
Paroi de 45 mm ultrabrillante en deux couches
Cadre de toile amovible
Grands amortisseurs de résonances
Pieds métalliques fournis
Couleur
Piano Noir/noir satiné
Piano Blanc/blanc satiné
Bewertungen
---
Kundenbewertungen für "Standlautsprecher, 3-Wege Bassreflex mit Doppelbass"
Von:
Markus Brück
Am:
4 févr. 2022
Für meinen 24 qm Meter Hörraum absolut top!
Seit etwa fünf Jahren beschallen diese tollen Lautsprecher mein Wohnzimmer. Die klangliche Bandbreite ist hervorragend, mit klaren Höhen, mehr als ausreichend Bass und insgesamt sehr ausgewogen. Würde ich jederzeit wieder kaufen. Vor allem zum aktuellen Sonderpreis.
Bewertungen werden nach Überprüfung freigeschaltet.