THE BULLDOG IS BACK - THE PARTY IS WHERE YOU ARE
The bulldog has a long tradition in our company. It has been a distinguishing feature of many of our products since the 1990s, including car audio and speakers. With the mobile and active high-power speaker standing for enjoyment of music like hardly any other product, the character's head is placed in the best possible position on the Bulldog 7.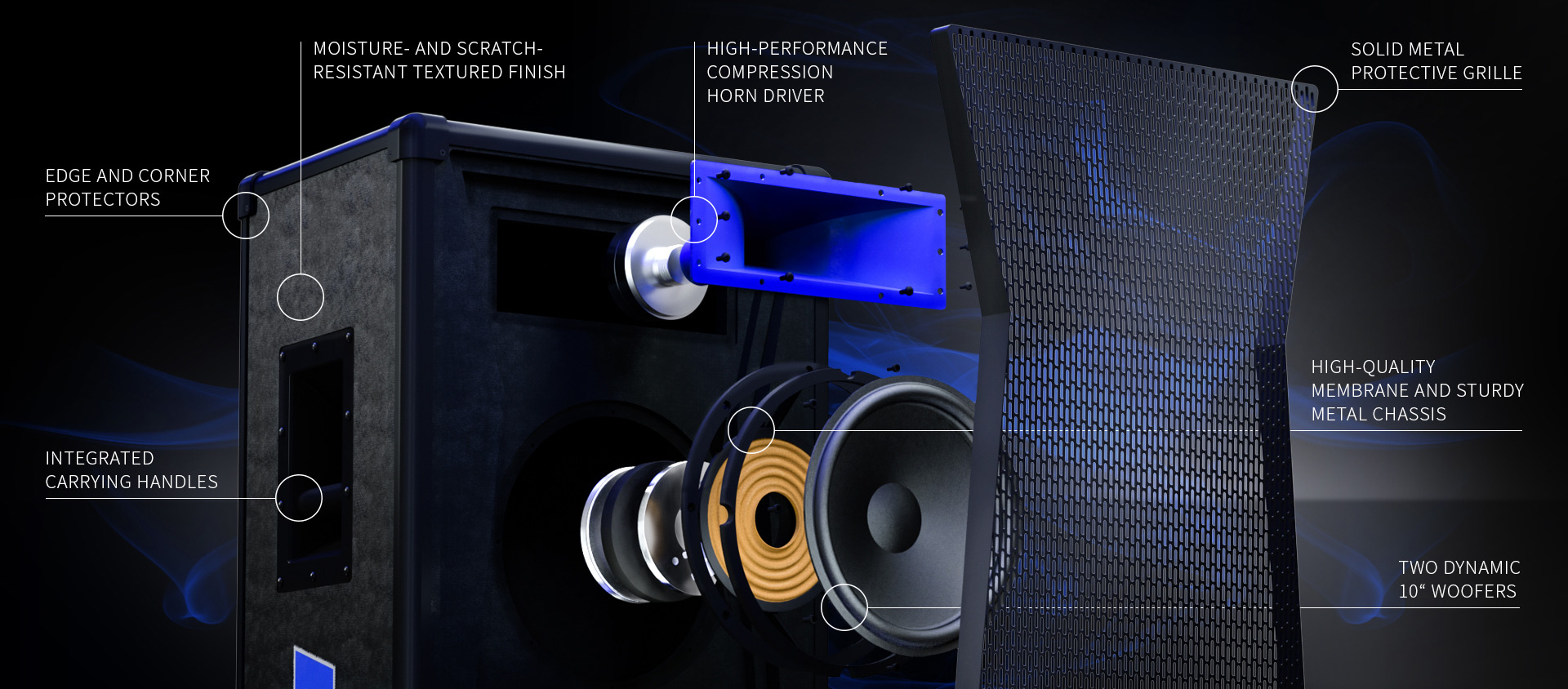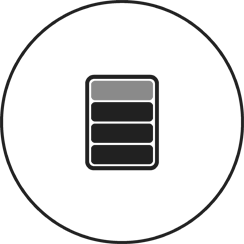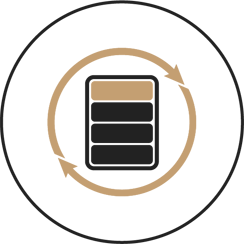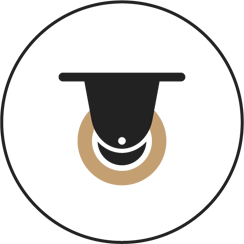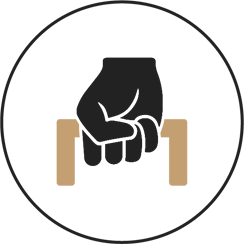 HEAVY-DUTY CARRYING HANDELS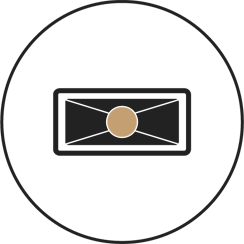 HIGH-PERFORMANCE COMPRESSION HORN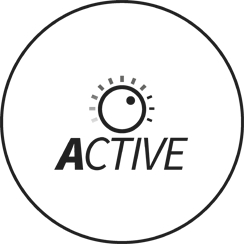 HIGH-PERFORMANCE PROFESSIONAL SPEAKER
DIGITAL MULTI-CHANNEL POWER AMP AND VERSATILE DJ MIXER – ALL IN ONE UNIT
The technology? Typical Magnat!
Der effiziente Verstärker ist auch einer der wesentlichen Gründe für die lange Spielzeit. Selbst bei voller Leistung könnt ihr dank des 94 Wh speichernden Akkus bis zu 5 Stunden Musik abliefern, bei moderateren Pegeln sind es sogar bis zu 20 Stunden. Der wechselbare Akku lässt sich im Bulldog 7 laden, wenn dieser an der Steckdose hängt. Mit zusätzlichen Akkus kann die Party auch unbeschwert bis in den frühen Morgen gehen.
Ein leerer Kraftspeicher ist übrigens in gut 5 Stunden wieder aufgeladen, und damit die Musikversorgung für eure persönliche Bühne beim Festival nicht überraschend endet, zeigen 6 LEDs an, wie es um den Ladezustand bestellt ist. Alles auf Go? Dann einfach noch schnell das Mikro oder die Gitarre andocken und euer ganz privates Konzert ist gesichert, wenn auf der Main Stage mal nichts läuft. Und damit sind wir auch schon beim 3-Kanal-Mixer mit Crossfader. An Kanal 1 lässt sich ein Mikrofon oder auch Instrument anschließen. Kanal 2 lässt sich ebenfalls für Instrumente oder als Line-In nutzen - und das auch in Stereo. Und Kanal 3 bietet via Bluetooth 5.0 oder über den Aux-Eingang direkt am Mischpult die Option, alles vom Smartphone bis zu jeder anderen Quelle anzudocken. Der Crossfader erlaubt den schnellen Wechsel zwischen Kanal 3 und den anderen Eingängen. So lassen sich zum Beispiel ein Mikro und Musik intuitiv überblenden. Alle Kanäle lassen sich individuell im Pegel regeln. Eine Übersteuerungs-Anzeige hilft dabei, die perfekten Level zu finden. Und Klangregler für Bässe und Höhen bieten die Möglichkeit zum akustischen Feintuning. Um die einzelnen Kanäle zu kontrollieren, kann man diese zudem per Kopfhörer "vorhören", damit der nächste Song nicht zur unangenehmen Überraschung für alle wird. Das Ausgangssignal lässt sich dann nicht nur mit dem griffigen Regler im Pegel variieren, sondern über den 3-Band-Equalizer auch klanglich justieren - ganz entsprechend der zu beschallenden Fläche.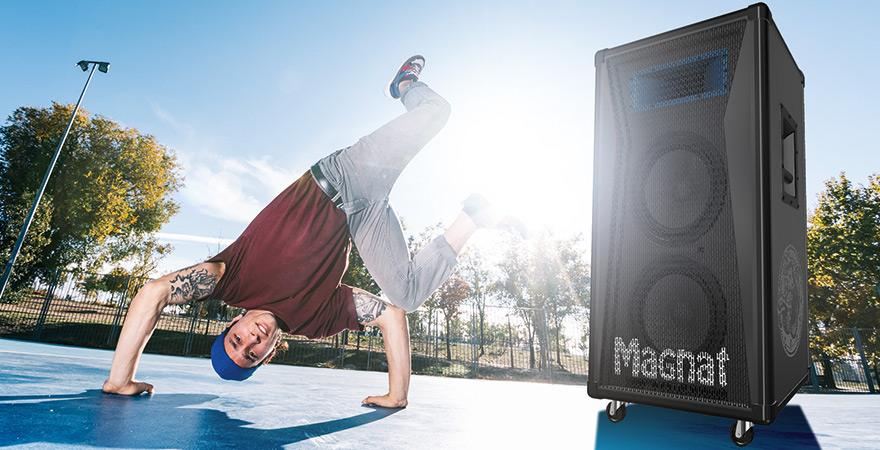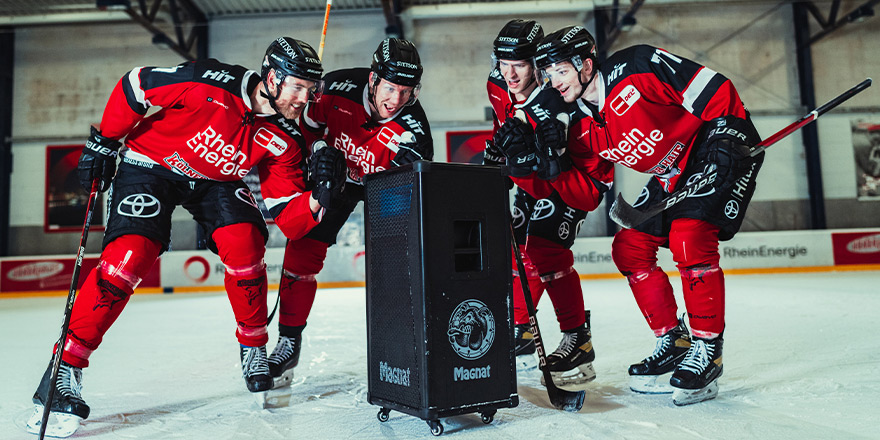 The Bulldog 7 is the go-anywhere speaker
Admittedly, 35 kilos needs to be moved
first. However, we have provided the Bulldog 7 with four sturdy transport
casters. Two of them can be locked with a parking brake. This makes it easy to
get the speaker out of the boot and move it to any conceivable location, where
it will then not move from the spot any more. Support for sports teams? Check.
Serious PA for the school party? Check. The right sound for your band?
Naturally. Party on the beach? Okay, you have to lend a hand over the last few
meters. But it also handles lectures, training
courses and other events with flying colors and, thanks to the integrated DJ
mixer, with all conceivable sources, such as microphones, instruments or even a
smartphone via Bluetooth 5.0. And you can also mix the sources together, of
course. The Bulldog 7 is simply the perfect mobile event sound system. And that brings us to the 3-channel mixer
with crossfader. A microphone or instrument can be connected to channel 1.
Channel 2 can also be used for instruments or as line-in - even in stereo. And
channel 3 offers the option of docking everything from smartphones to any other
source via Bluetooth 5.0 or the Aux input directly on the mixer. The crossfader
allows a quick change between channel 3 and the other inputs. For example, a
microphone and music can be cross-faded intuitively. The level of all channels can
be controlled individually. An overload indicator helps to find the perfect
level. And tone controls for bass and treble offer the possibility of acoustic
fine-tuning. To control the individual channels, you can also
"preview" them with headphones so that the next song doesn't turn out
to be an unpleasant surprise for everyone. It is then not only possible to vary
the level of the output signal with the convenient control; the sound can also
be adjusted using the 3-band equalizer - all depending on the area to be
covered.