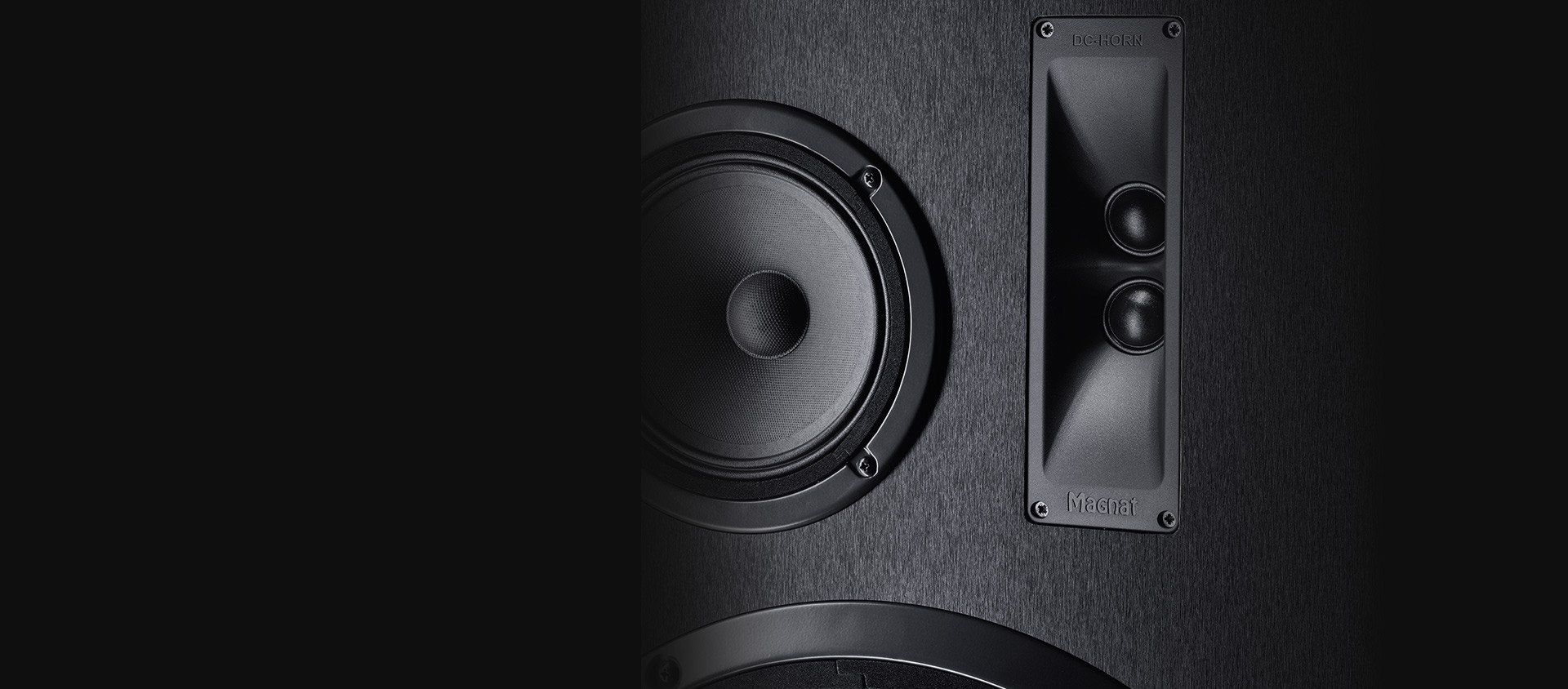 Dynamic tweeter horn
Double-compression tweeter horn with two 1" fabric domes for excellent dynamic and natural sound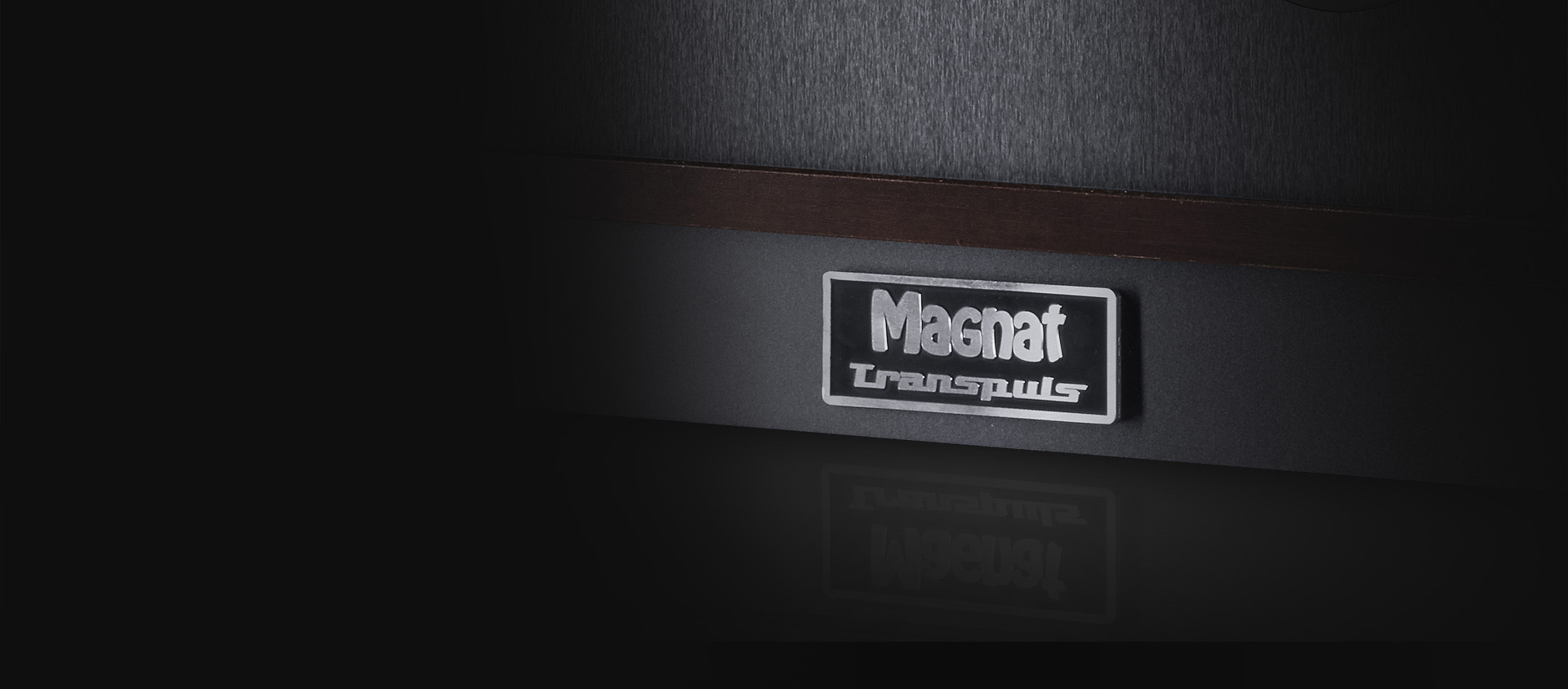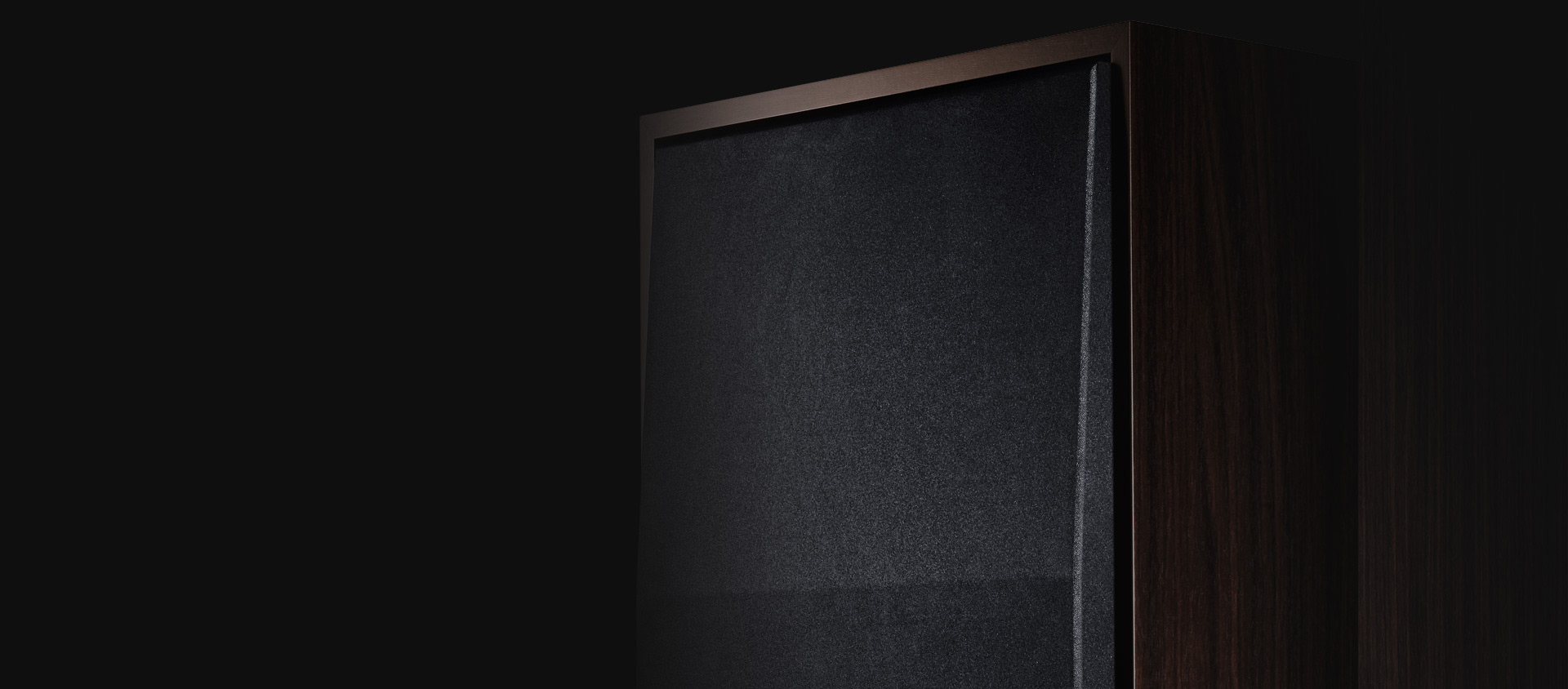 Technical specifications
---
Configuración
Componentes
1 x 6.5" midrange
1 x 15" woofer
2 x 1" horn-dome tweeters
Resistencia (RMS/Max.)
Rendimiento (1 vatio/1 m)
Impedancia
Gama de frecuencias
Frecuencia de separación
Potencia recomendada del amplificador
Dimensiones (an x al x pr)
Peso
Highlights
---
Configuración
Generales particularidades
Filtrado de 12 dB con corrección de fase para woofer y rango medio
Tweeter con filtrado pronunciado de 18 dB con corrección de fase para un grado particularmente alto de elasticidad
Robusto armario MDF
Decoración de madera oscura de alta calidad, deflector en negro contrastado
Cubierta de tela extraíble en diseño retro con un sólido bastidor de MDF
Amplios controladores de altavoces con optimización Klippel® para un excelente grado de eficiencia y un nivel máximo muy alto
Bocina de tweeter de doble compresión (bocina CC) con dos cúpulas textiles de 25 mm para un excelente sonido dinámico y natural
Reproducción de graves profunda y precisa gracias a un woofer de 38 cm en un exclusivo armario de CRA (Controlled Reflex Alignment): Armario reflex de bajos con resistencia acústica al flujo
Rango medio optimizado para un alto rendimiento
Sólida construcción de pie MDF para una estabilidad óptima
Stylish full-metal logo plate
Tinta
Bewertungen
---
Kundenbewertungen für "Full-Size Retro-Standbox mit 38 cm Tieftöner und dynamischem Hochtonhorn"
Von:
Krzysztof Szeliga
Am:
16/2/2022
Doskonałe
Bardzo dobry zestaw audio czysty klarowny dźwięk potężny bas przy idealnym stosunku jakości do ceny , Polecam !
Von:
Thomas Ben
Am:
12/2/2022
Traumhaft!
Riesiger Sound für bescheidenes Geld! Enorme Bühne, tolle Räumlichkeit.
Sehen massig aus, klingen aber sehr fein.
Kaufen, solange es sie gibt!
Great!
Best speakers I ever had, big sound, big speakers. Good to listen to even with low volume. I am using a Cambridge AXR 100 with those speakers. I have also connected my old Mac mini to it using Apple Music and it sounds amazing. I don't know if Cambridge supports Dolby Atmos but it seems like it does even if there is no mark on the amp that says it does. It almost feels like you can touch where the instruments are. The sound from the speakers is great! The size of the speaker is very big and does not fit all rooms. For best sound the placement of the speaker needs to be away from the wall. Beautiful speakers in retro style!
Bewertungen werden nach Überprüfung freigeschaltet.