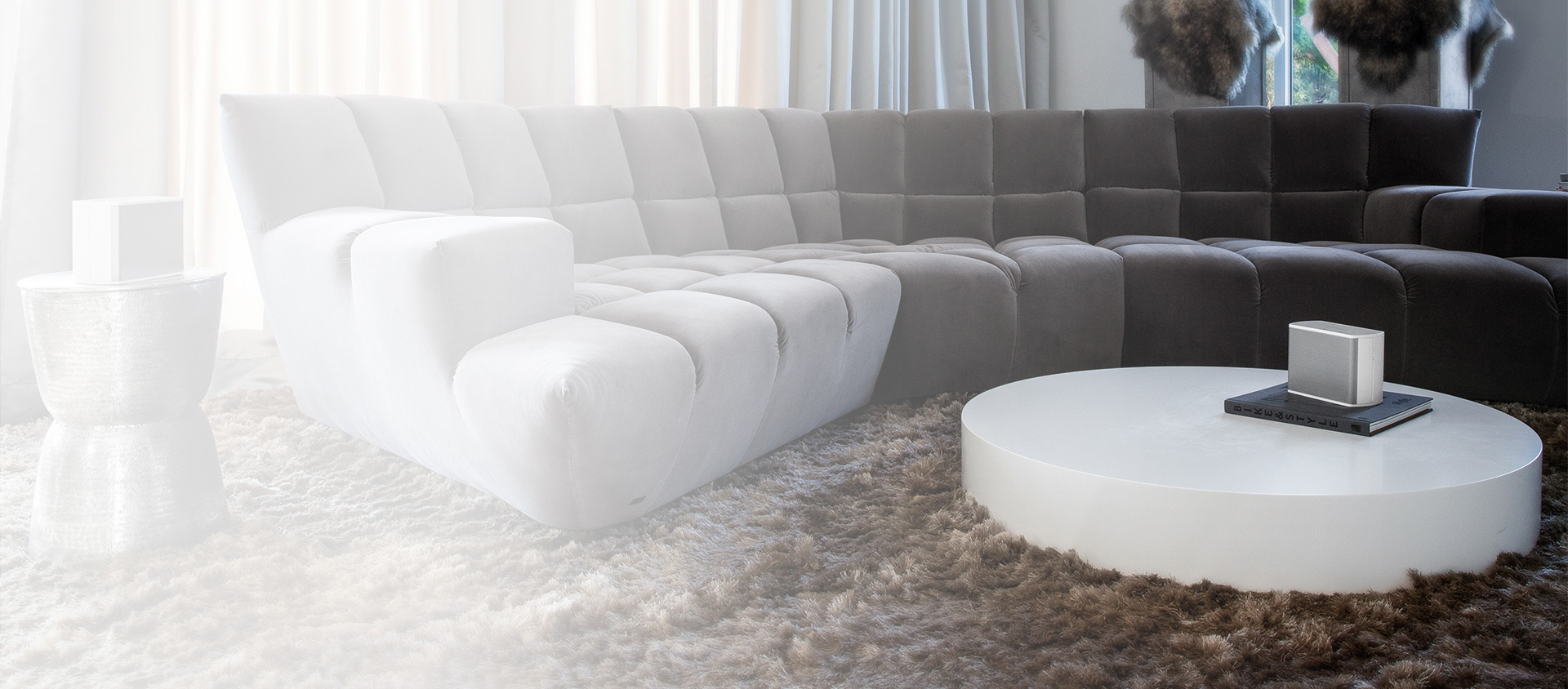 Magnat goes Multiroom
The WLAN speakers reproduce your favourite music individually in different rooms, but can also be combined to form a group for party mode.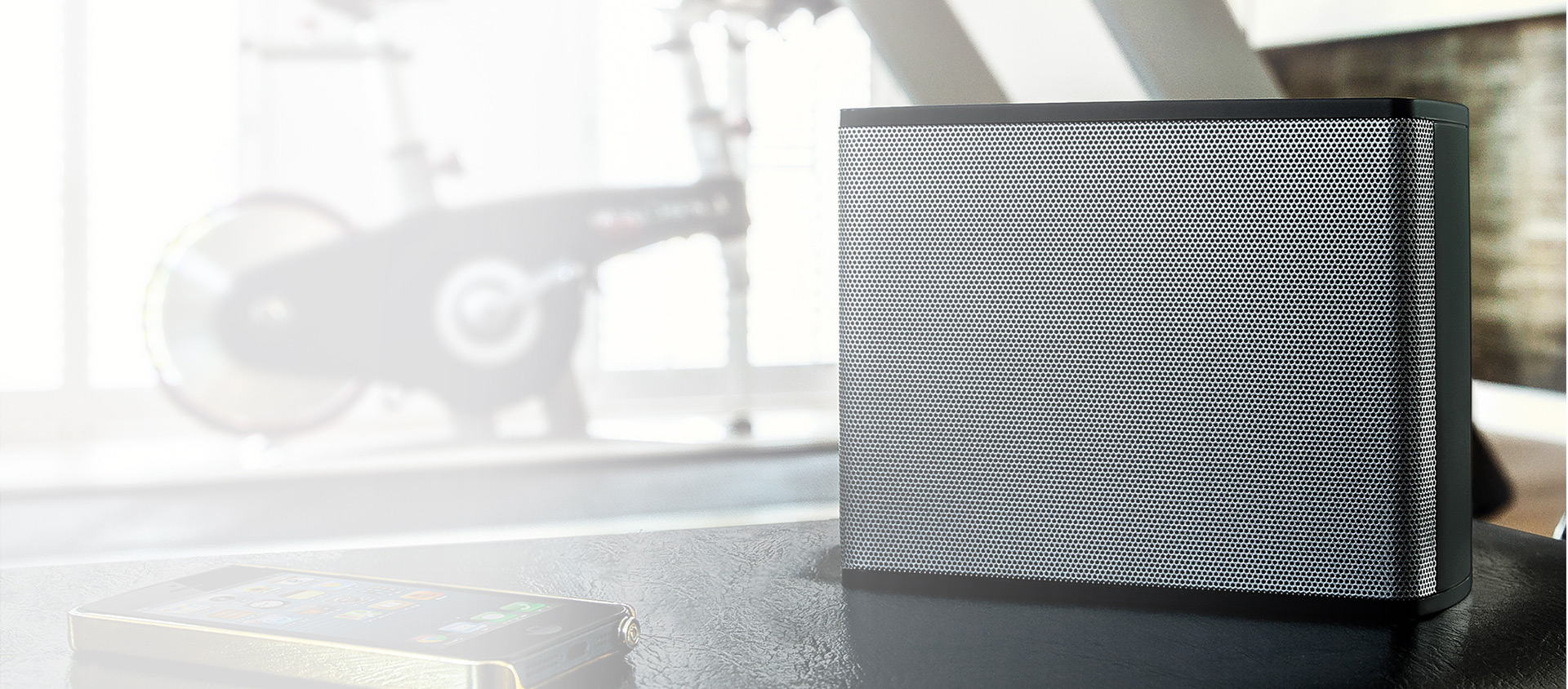 Spotify, AllPlay Radio etc.
Both the CS 10 and the CS 40 work with Qualcomm AllPlay and support various music services, including Spotify and the Internet radio service AllPlay Radio.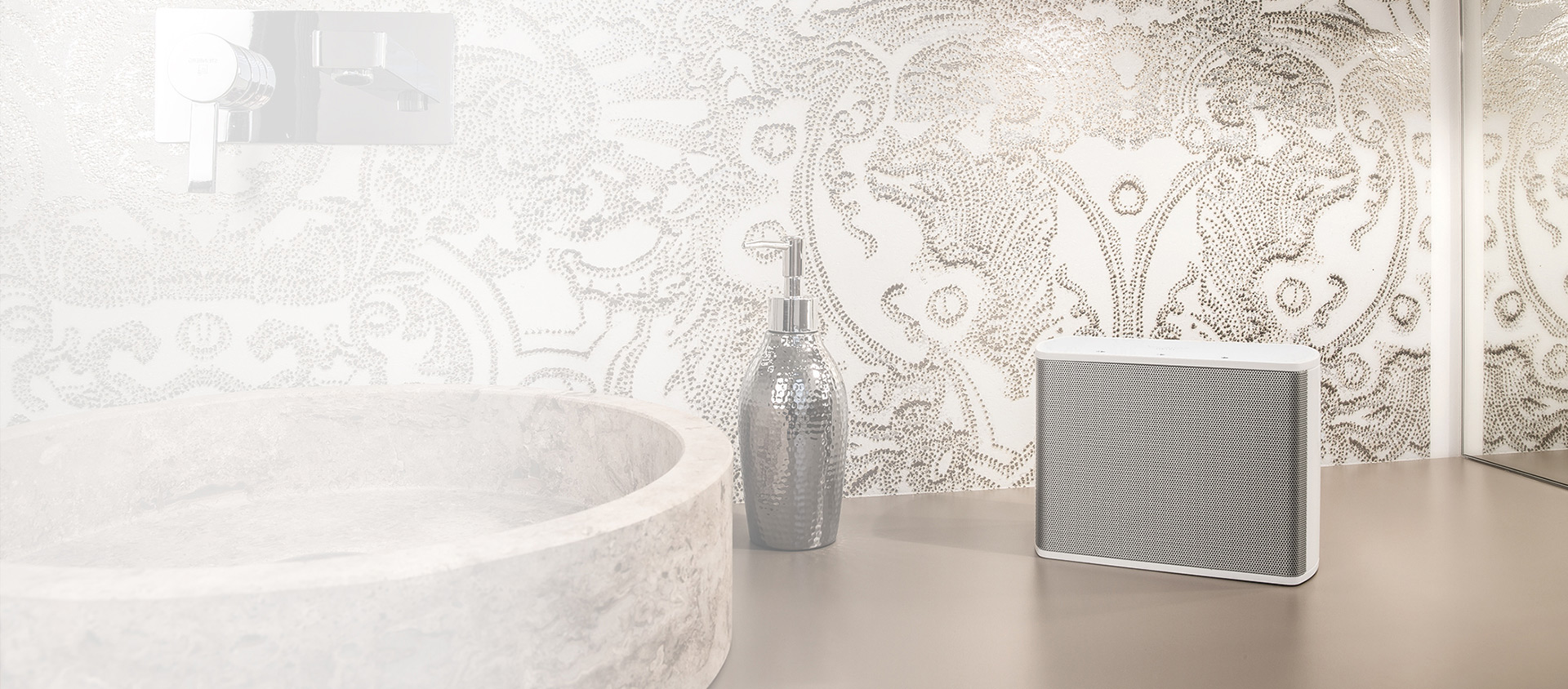 For flexible use on the move
The CS 10 is available in black with a anthracite-coloured metal cover and in white with a sliver-coloured cover. In addition, it has a built-in battery and can also play music without any power connection.
Technical specifications
---
Tinta
Negro con cubierta de altavoz metálica de color antracita
Cubierta de altavoz blanca con metal plateado
Dimensiones (an x al x pr)
Componentes
25 mm tweeter
Altavoz de banda ancha de 120 mm
Configuración
Altavoz activo bidireccional
Gama de frecuencias
Highlights
---
Multiaudio
Cuando en una red LAN se ponen funcionamiento diversos CS,en cada uno de los altavoces se puede reproducir una música distinta (limitación a: unos 10 altavoces)es decir, transferencia de datos WLAN/Internet). El volumen de cada altavoz se puede regular de modo individual a través de la aplicación de control
Multiroom
En una red pueden ponerse en funcionamiento hasta 10 altavoces.
Equipment
Pila interna interruptor de encendido/apagado en el lado trasero (CS10)
Conexión LAN integrada
Fuente de alimentación externa 230 V CA/CC 12 V 2 A 24 vatios (CS10)
Multicolour status LED: orange = AUX input connected white = start/operation red = standby green = reset and software update
3 botones (volumen, +/- y silencio)
WLAN
Rango de frecuencia: 2,4 GHz y5 GHz (banda dual)
Estándar WLAN: 802.11 a/b/g/n
Encriptado: WPA2
Alcance: hasta 100 m dependiendo del suministro de WLAN
APPS, IOS APPLE APP STORE (IPHONE), ANDROID GOOGLE PLAY STORE
AllPlay Radio: AllPlay Radio (eMbience Inc.) = internet radio app
AllPlay Jukebox: AllPlay Jukebox (eMbience Inc.) = Aplicación de manejo general para servicios de música, discos duros en red, reproducción de música desde el teléfono
Control
Teléfonos iOS y Android y tabletaa a través de la aplicación original Qualcomm
Group
Los altavoces pueden "unirse" para formar grupos con la misa música. Ajuste de altavoz para cada altavoz individual o a través del volumen maestro También se pueden formar grupos distintos o un grupo en p. ej.: "Modo fiesta".
Tinta
Negro con cubierta de altavoz metálica de color antracita
Cubierta de altavoz blanca con metal plateado