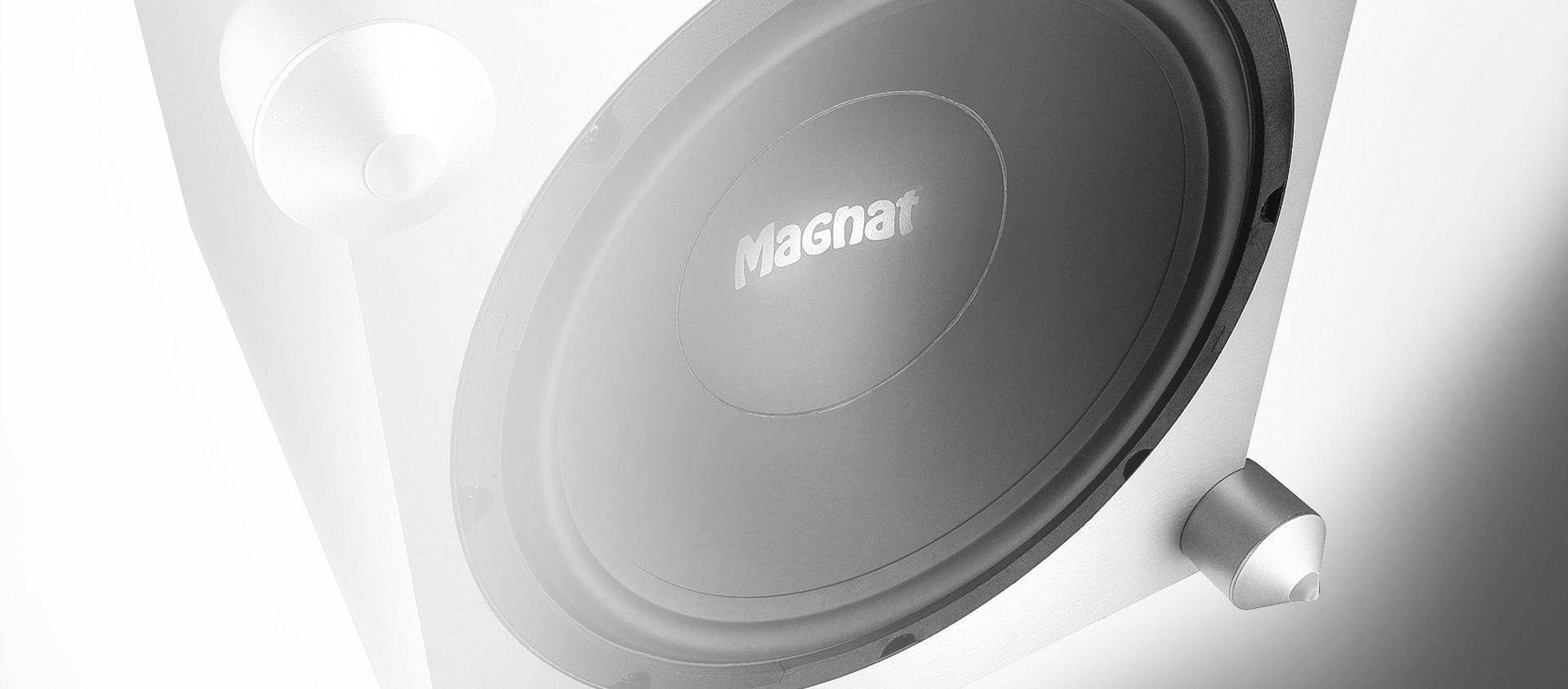 Downfire design for crisp, deep bass
The downfire enclosure design helps the Beta Sub 20 A to produce a very deep and strong bass foundation. The driver is supported by an Airflex bass reflex port at the front. The bass reflex output, secured by five screws, ensures untroubled and interference-free enjoyment, even in critical sequences.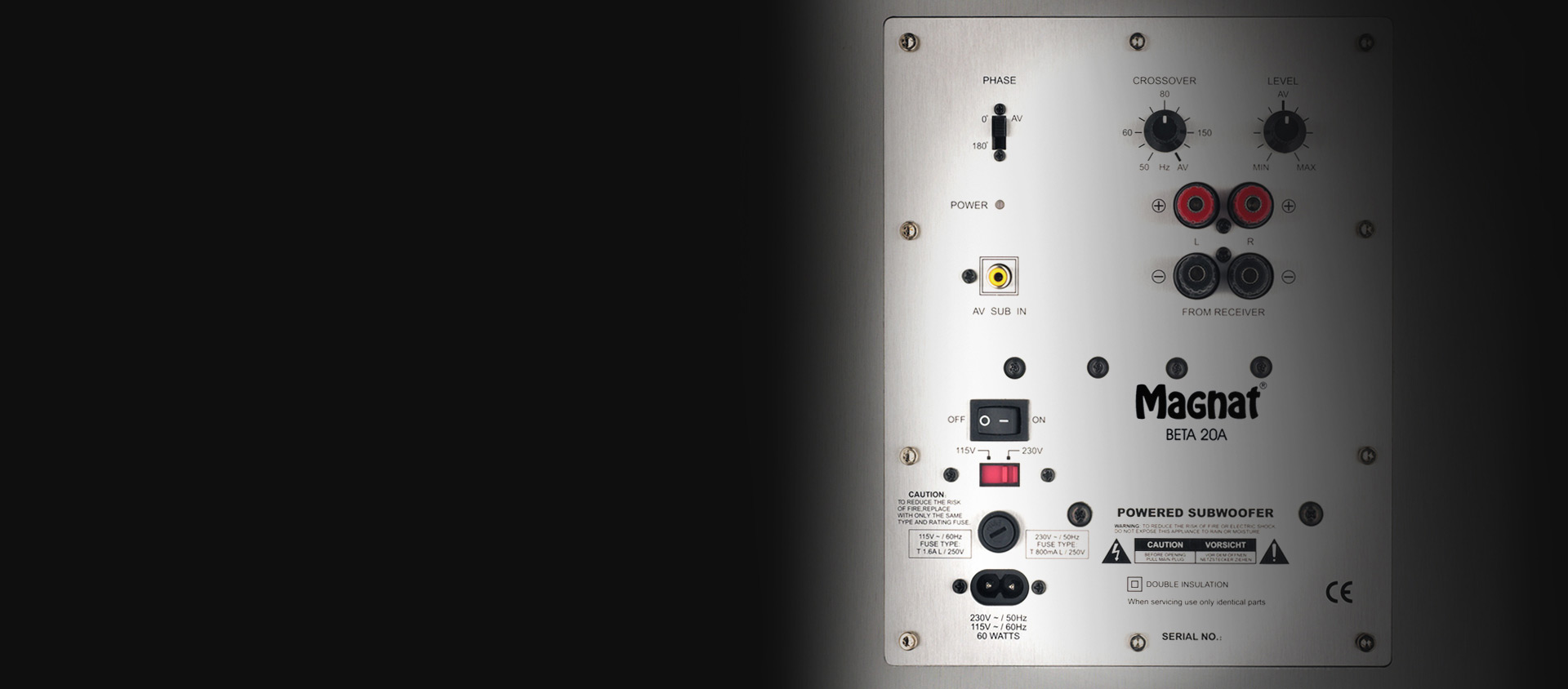 El terminal
Este subwoofer es accionado por un amplificador de alto rendimiento de 140 vatios —funciona con una gama de graves profundos de 200 a 25 Hz— regulable de forma continua entre 200 y 50 Hz.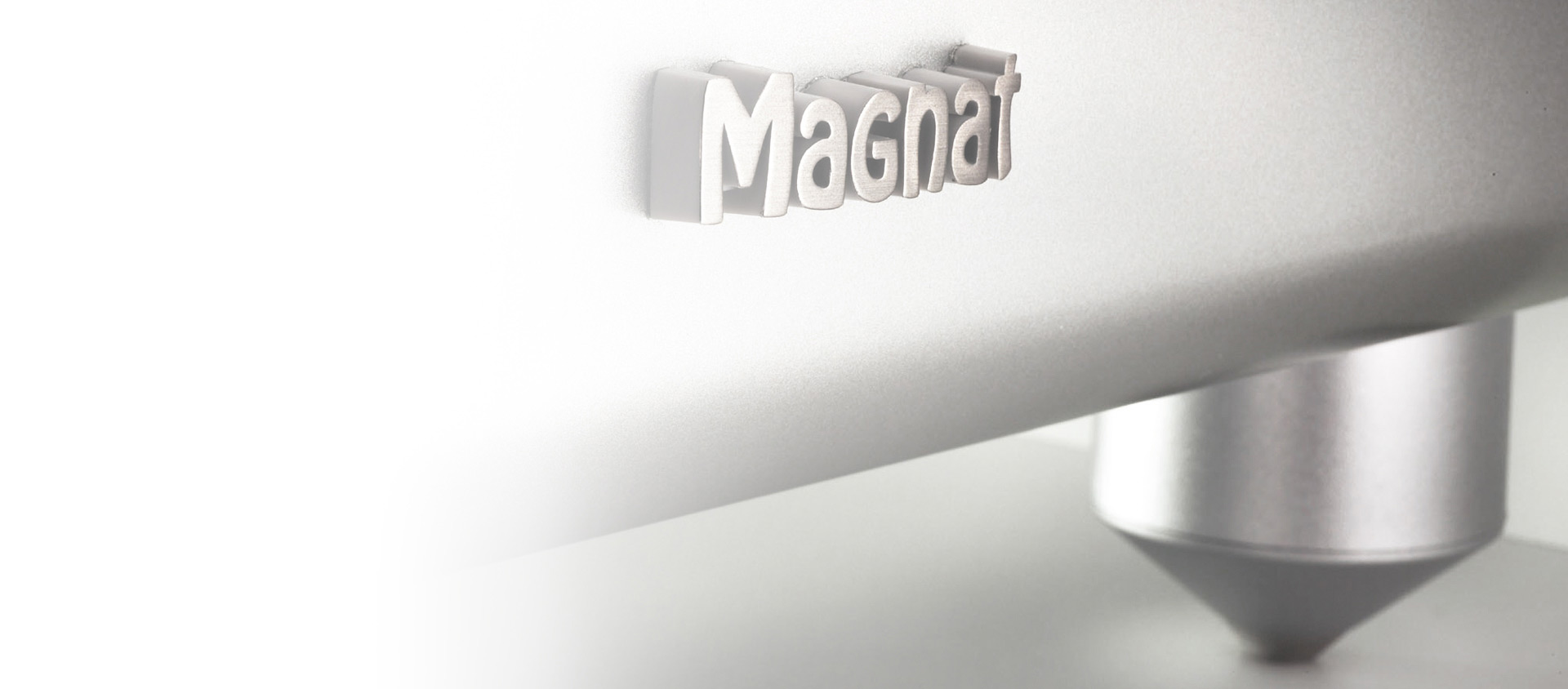 Distancia definida hacia abajo
Con una distancia respecto al suelo muy baja y precisamente definida, la superficie de membrana del subwoofer puede controlarse especialmente bien y desplazarse acústicamente al límite.
Technical specifications
---
Configuración
Subwoofer bassreflex activo, Downfire
Componentes
Potencia de salida RMS/Máx.
Gama de frecuencias
Frecuencia de separación
Phase
Dimensiones (an x al x pr)
Tinta
Negro satinado/Decorado Fresno Negro
Plateado
Highlights
---
Application
Paso final y bloque de alimentación
Volumen y frecuencia de crossover ajustables
Fase conmutable a 0°-180°
Limitador en tiempo real
Conmutación LPC
Circuito de espera automático
Tensión de red seleccionable 115/230 V
Interruptor de red
Altavoz de bajos/medios
Subwoofer de largo alcance y de alta potencia
Conexiones
Entradas low level
Entrada high level
Caja
Principio "Down-Fire"
Tubos reflex "Airflex" con flujo optimizado
Puntas de goma incluidas
Tinta
Negro satinado/Decorado Fresno Negro
Plateado