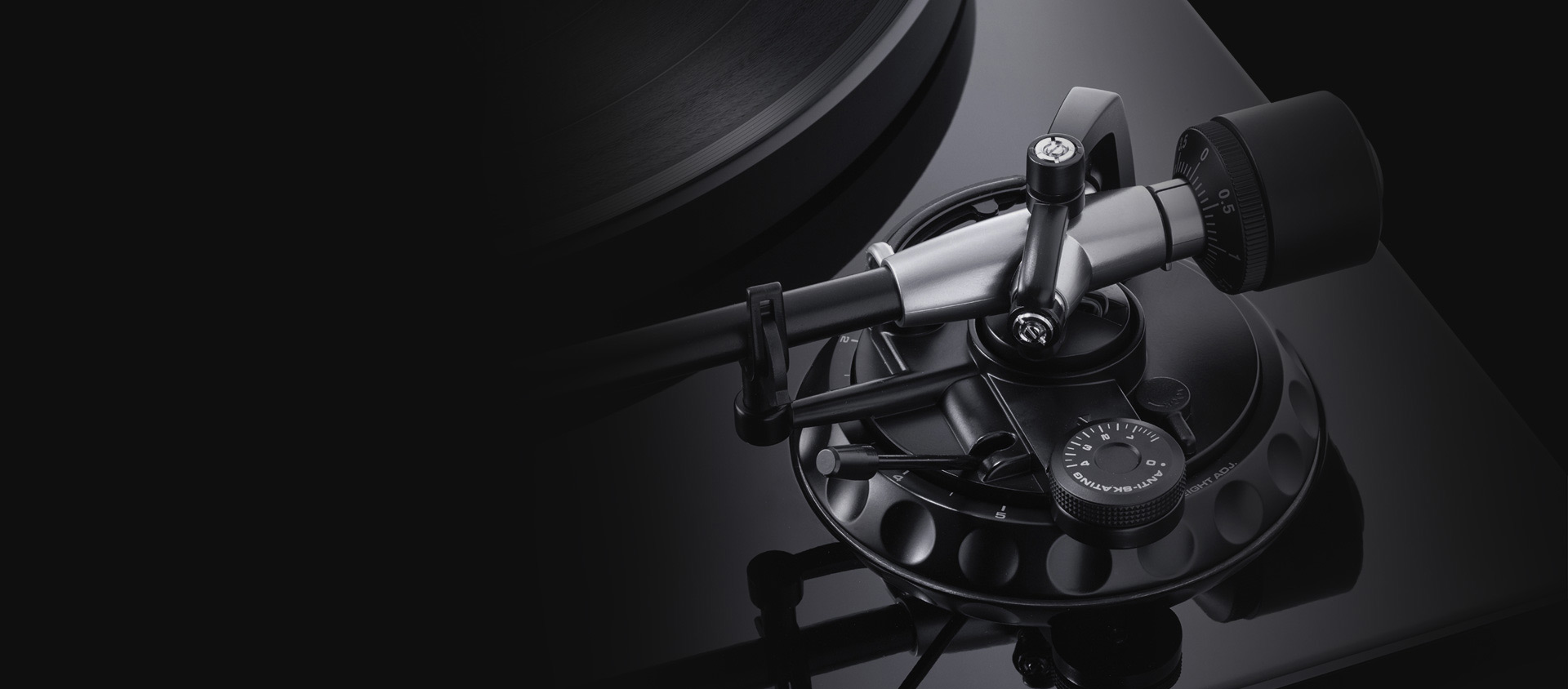 Equipped for all pickups
The tonearm is height adjustable in a few simple steps. This means you can set it perfectly for any pickup on the international market or also experiment with different mat heights.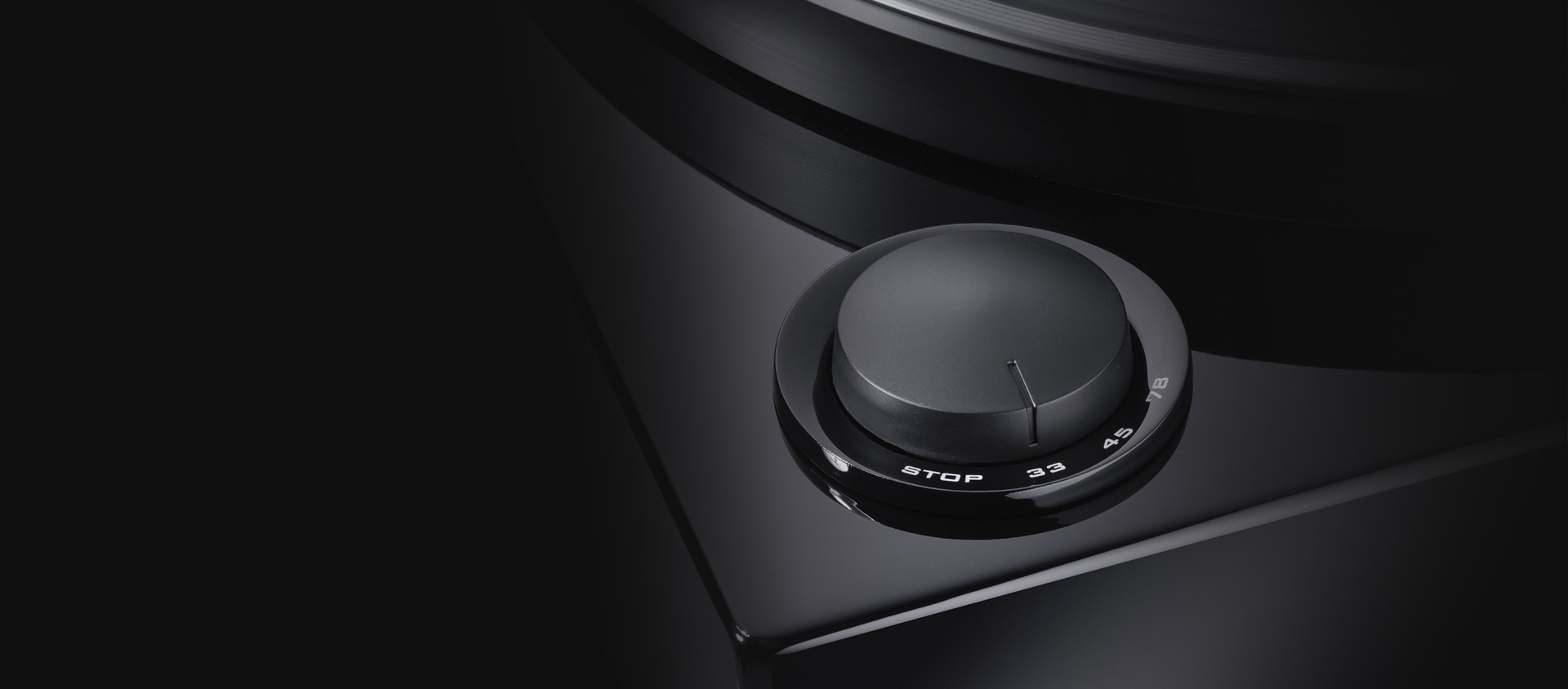 One button for all events
The drive is extremely easy to operate: All three speeds and Start/Stop are set on the MTT 990's large rotary knob.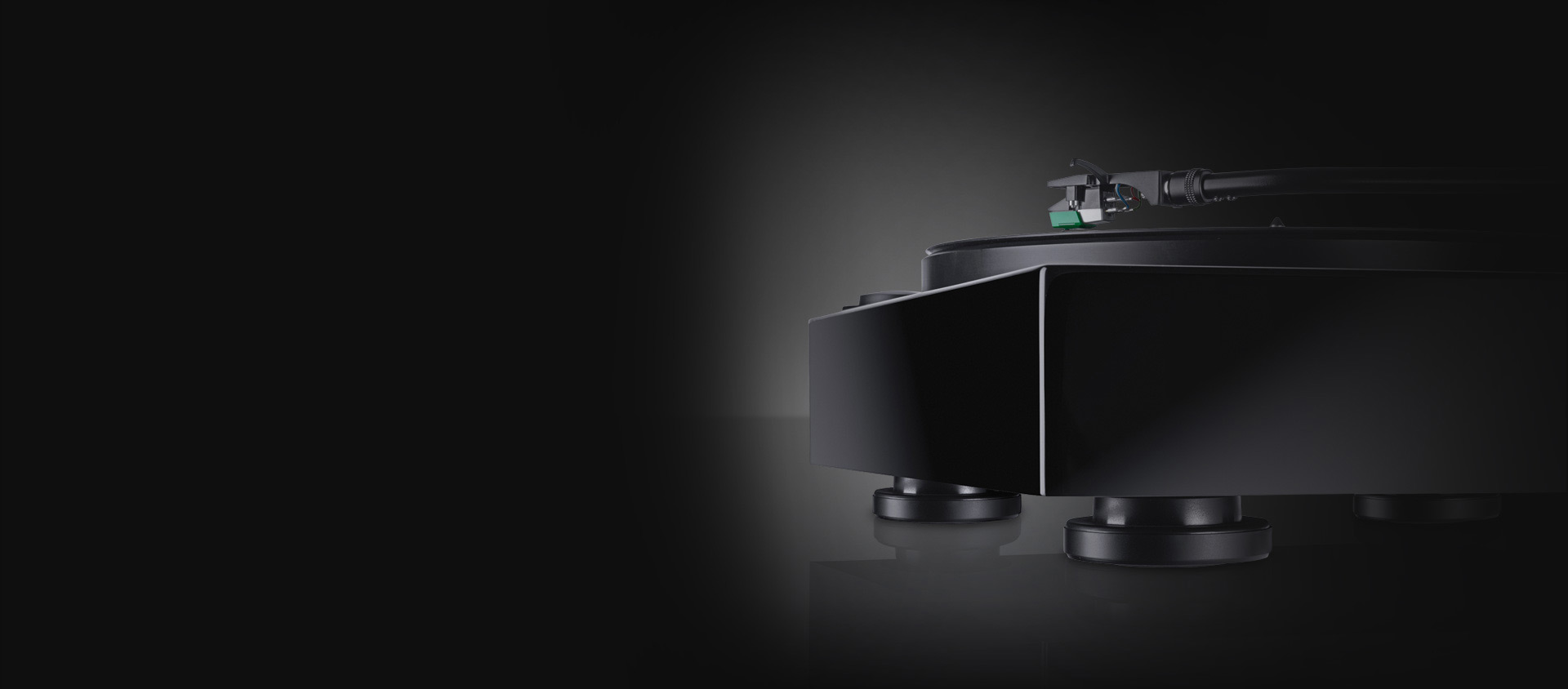 No chance of vibrations
The feet supporting the MTT 990 are particularly important. Their special design prevents vibrations from the supporting surface from affecting the scanning.
Technical specifications
---
Principle
Quartz-controlled direct drive
Speeds
Wow & flutter
Signal/noise ratio (A-weighted)
Torque
Signal/noise ratio (unweighted)
Platter diameter
Platter weight (net)
Tonearm length
For cartridges weighing
For cartridges with a dynamic compliance of
Overhang
Offset angle
Weight of headshell
Adjustment range of tracking force
Adjustment range of antiscating
Analogue to tracking force
VTA (height adjustment)
Cabinet surface
Dimensions (WxHxD)
Cover open: 450 x 412 x 412 mm
Cover closed: 450 x 162 x 367 mm
Weight
Highlights
---
Platter
Heavy, solid platter made of precision-turned, high-compressed special polymer
Full-size platter (diameter: 12" / 305 mm)
The record can be placed directly on the platter or on a felt mat (included)
Tone arm
10" J-shaped tone arm made of specially alloyed aluminium
For cartridges with a dynamic compliance of medium to medium-stiff
Gold-plated RCA audio outputs and solid ground terminal
Hydraulically damped tone arm lift
High-quality internal tone arm wiring from Mogami/Japan
Mechanically decoupled tone arm counterweight
Height of the tone arm basis can be adjusted to fit almost all cartridges
Headshell with SME fitting
Stainless steel tone arm bearings with carbon steel bearing balls
Drive
Comfortable one-button control
Speed selection: 33 1/3, 45, 78 rpm
Low standby power consumption: <0.5 Watt
Power supply 115 / 230 VAC 50/60Hz (switchable)
Quartz-controlled direct drive with high torque motor
Signal/noise ratio (A-weighted)
Cabinet
Acrylic dust cover can be optionally mounted
High-quality glossy lacquering
Height-adjustable, decoupling feet
Solid MDF cabinet
Cabinet surface