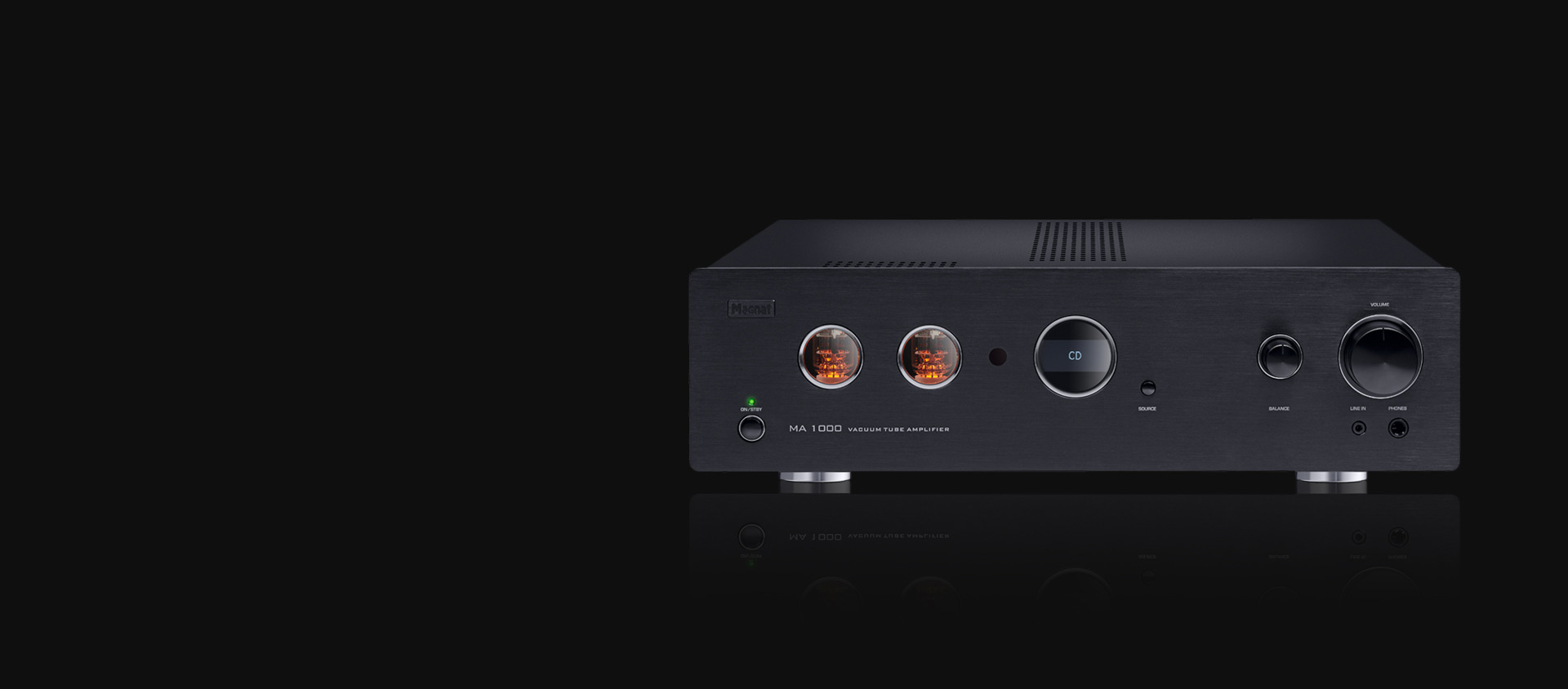 Design and functionality
Embedded in the aluminium front panel of the MA 1000 is the organic LED display – high resolution and high contrast at the same time, it not only enhances readability substantially; it also adds a stylish visual highlight. The controls are likewise made of solid aluminium, with high-quality ALPS motor potentiometers performing their work behind the volume controls.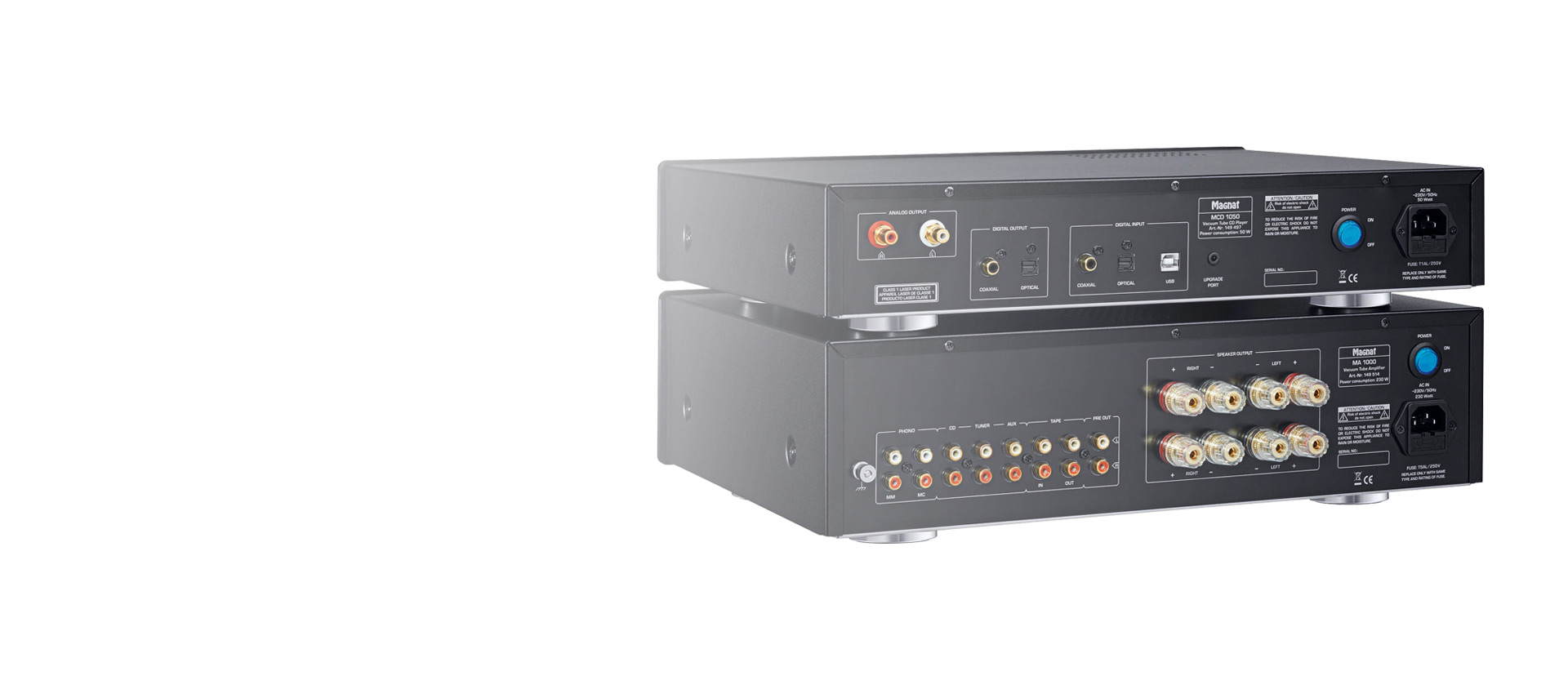 Various connection options are provided for
The MA 1000 has four high-level inputs and a phono input that can be switched between MM and MC. A 3.5 mm jack input is also provided at the front to connect portable devices.
Technical specifications
---
Color
Weight
Dimensions (WxHxD)
Remote control: 47 x 193 x 23 mm
434 x 125 x 330 mm (380 mm incl. controls and connectors)
Mains voltage
Power consumption
Max 420 W
Standby < 0,5 W
S/N ratio
CD/Tuner/Aux/Line/Tape: 110 dB (A)
Phono MM : 89 dB (A)
Phono MC : 77 dB (A)
Input sensivity
Phono MM: 2,5mV/47kΩ
CD/Tuner/Aux/Line/Tape: 400mV/100kΩ
Phono MC: 0,3mV/470Ω
Peak
Frequency response
CD/Tuner/Aux/Line/Tape:
5 Hz – 100 kHz (-3,0 dB)
CD/Tuner/Aux/Line/Tape:
20 Hz – 20 kHz (+/-0,1 dB)
hono: 20 Hz – 20 kHz (+/-0,3 dB)
hono Subsonic Filter: 16 Hz, 18 dB/Oct.
Output power / Nominal
20 Hz – 20 kHz, THD < 1.0%
4 Ohm, 2 x 115 W
8 Ohm, 2 x 80 W
Highlights
---
Amplifier and power supply
Filter/electrolytic capacitors with a particularly large capacity (4 x 10000 µF)
Output rating of 115 watts of sine power per channel (4 ohms)
Generously dimensioned toroidal transformer
Discrete high-performance amplifier with high quality power transistors from Toshiba
High-performance power supply with separately stabilised

supply voltages for the different tubes and circuits
Highlights
High-contrast, state-of-the-art "Organic LED" display
Separate standby power supply for low power consumption in standby mode
Elegant full-metal system remote for controlling
Connections
Additional 3.5 mm audio input on the front panel for connecting portable devices
4 high-level inputs
Phono MM and MC inputs
Record Out fixed level output
Headphone output with high quality 6.3 mm jack
Bi-wiring output terminal with large, insulated speaker terminals
Preamplifier output for connecting subwoofers or additional power amplifiers
Preamplifier
Low-noise tube amplifier with 2 x 12AU7 / ECC 82 tubes
Preselected and burned-in (60 hours) tubes produced in Russia
Phono preamplifier with separate MM / MC inputs, low-noise operational amplifiers and subsonic filters
Volume control via high-precision motorised potentiometer from ALPS
High quality tube sockets with gold-plated contacts
Input signal switching via high quality reed relays
Low-loss WIMA audio capacitors in the signal path
Cabinet
Sturdy solid metal housing with 8 mm front panel
Solid aluminium control elements
Cabinet surface