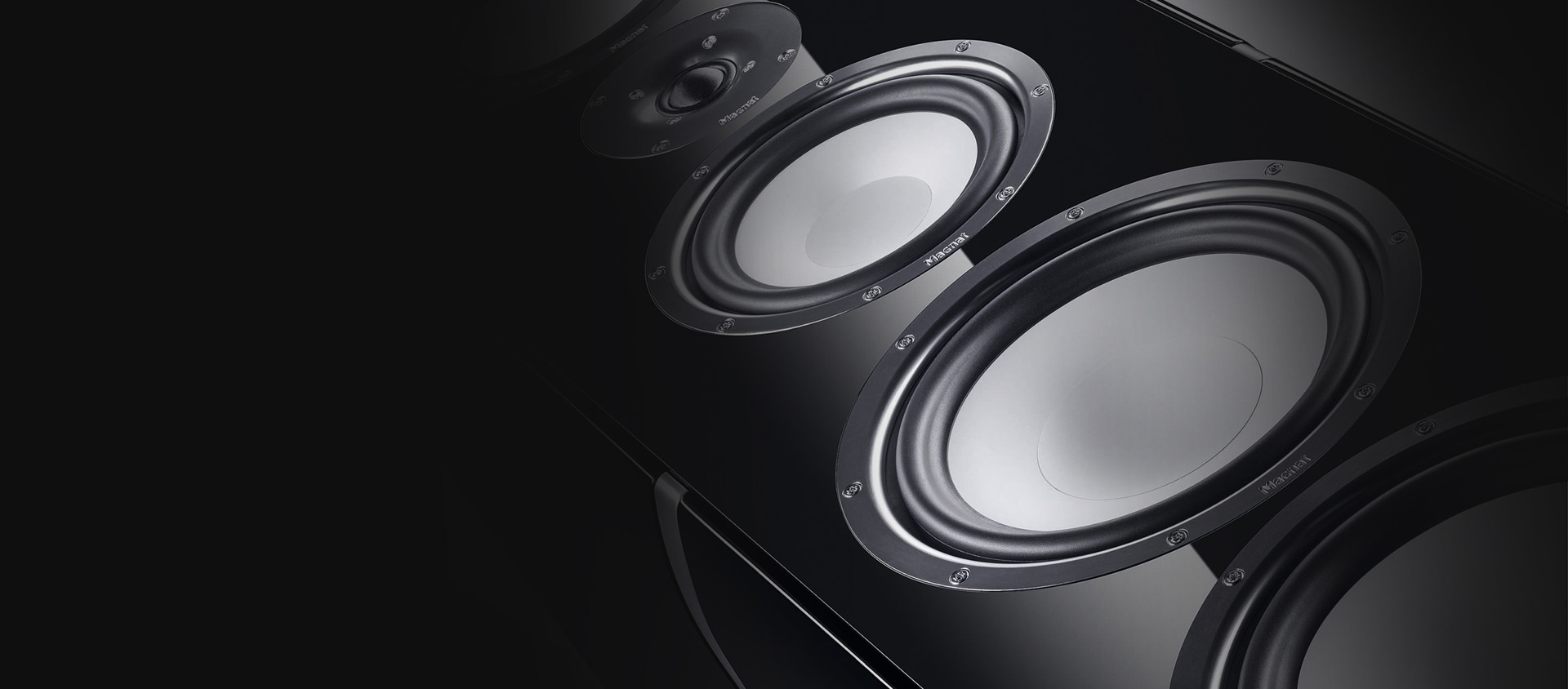 Ceramic meets aluminium
Three high-strength ceramic-aluminium membranes with an inverse dust cap produce bloodcurdling bass of the highest quality.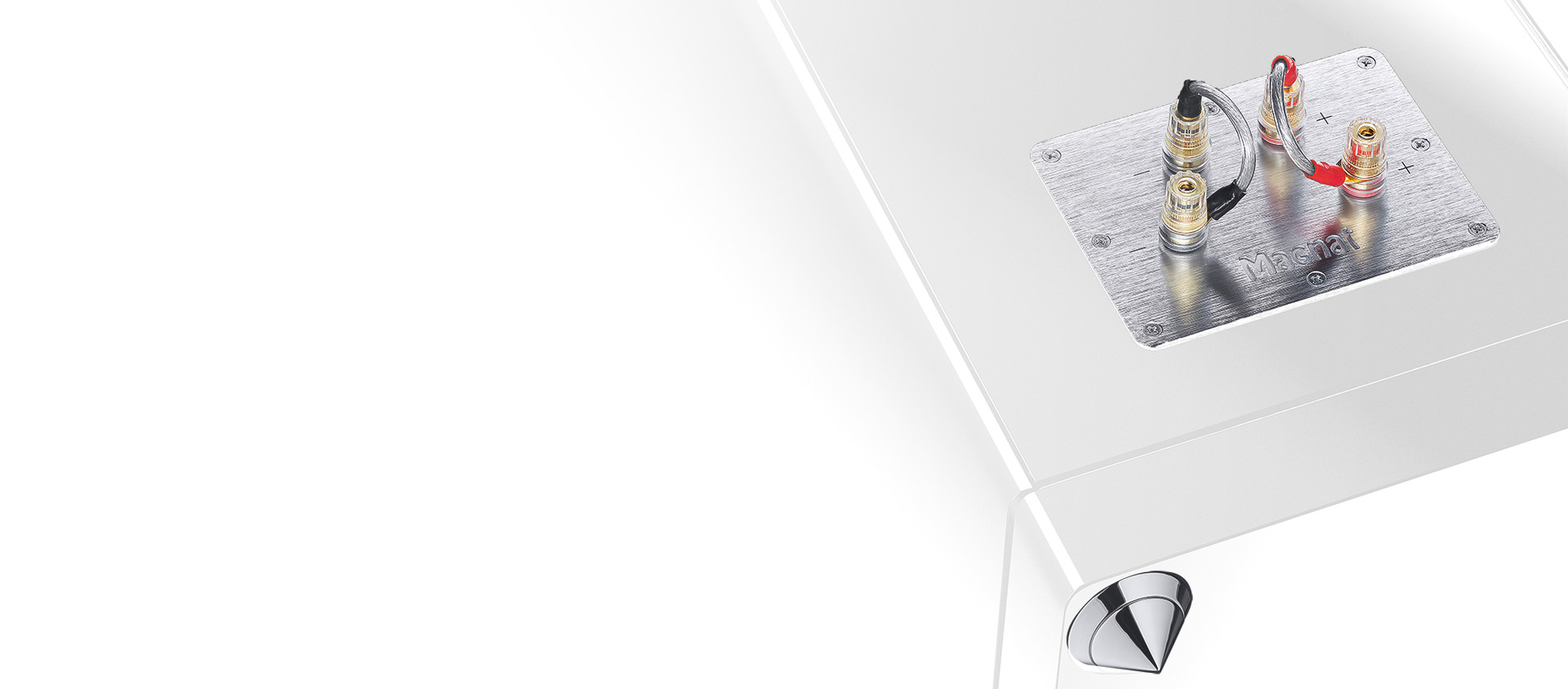 Top-class connector panel
The large bi-wiring terminal with solid screw terminals and high-quality cable bridges also provides scope for larger gauge cables.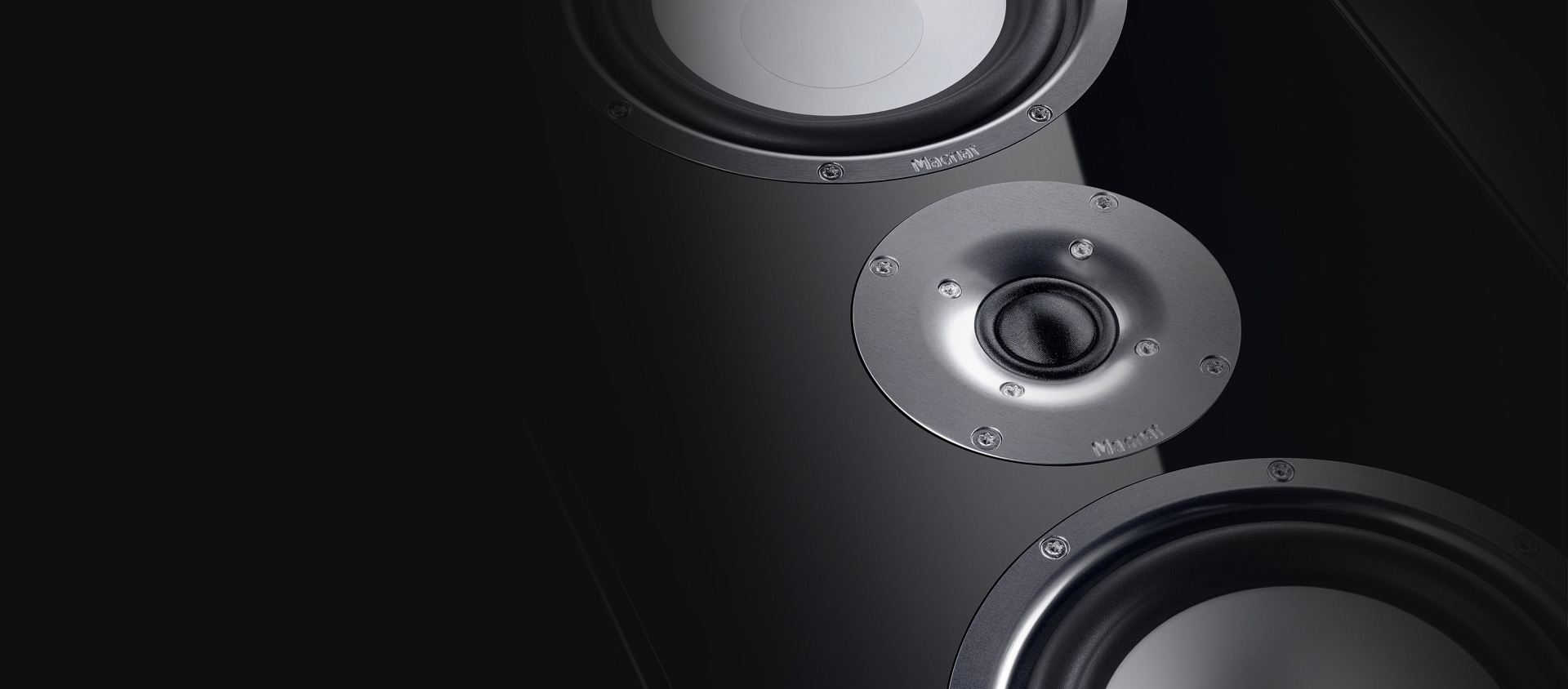 High Resolution
The particularly lightweight fabric tweeter membrane guarantees maximum efficiency and, at the same time, outstanding harmony with the mid-tone range.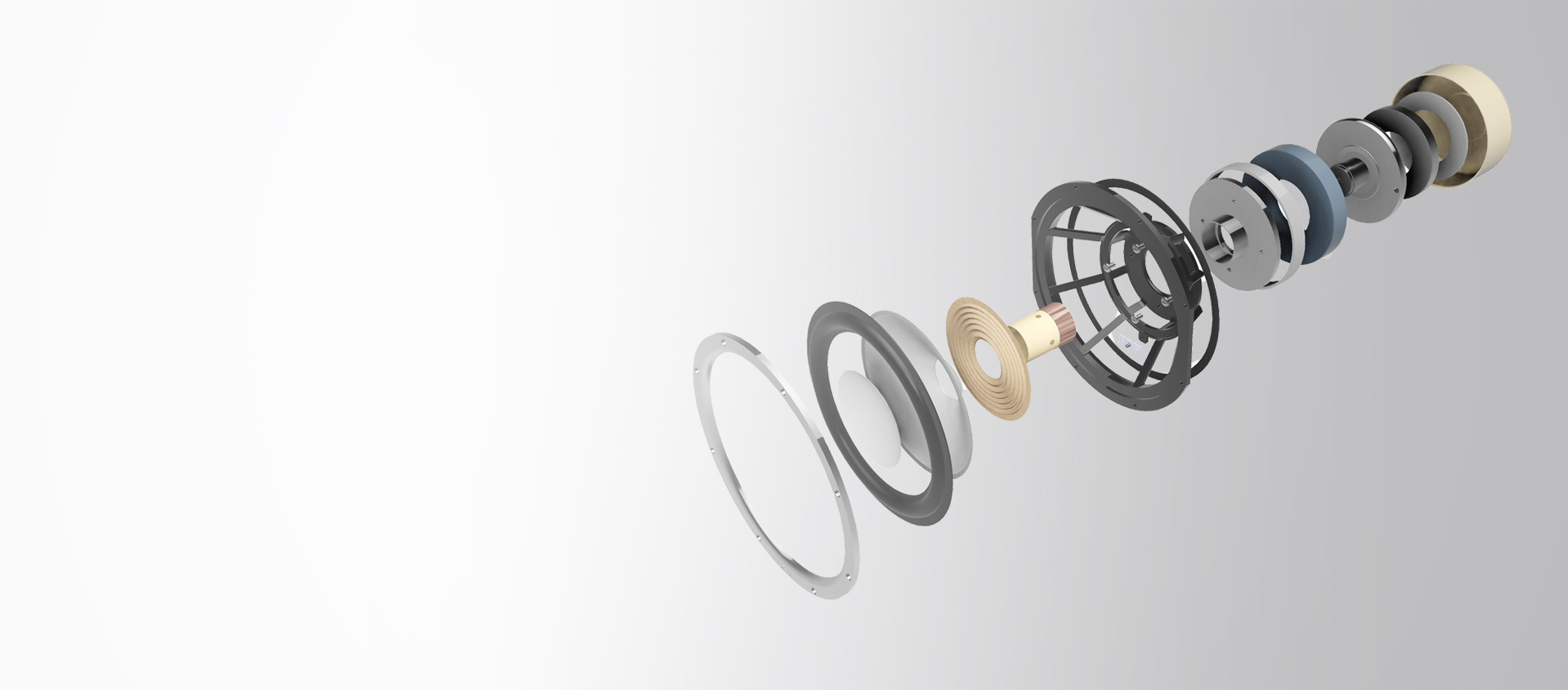 Technical specifications
---
Principle
3 way bass reflex, triple bass
Drivers
3 x 6.5" woofer
2 x 6.5" midrange
30 mm tweeter
Power Handling (RMS/Max.)
Sensitivity (2.8V/1m)
Impedance
Frequency Response
Crossover Frequencies
Recommended Amplifier Output
Dimensions (WxHxD)
Weight
Highlights
---
Highly modern design with silk matt lacquer and aluminium applications
Woofer / midrange
Well-ventilated die-cast basket to prevent turbulence and compression effects
Sophisticated voice coil ventilation for a particularly high degree of resilience
High cone rigidity ensured by inverse ceramic/aluminium dust caps for the woofer and midrange
Distortion-optimised magnet system with double induction rings and stray field optimisation
"Controlled Flexing Cone": Cone geometry for controlled dispersion of bending waves in the midrange, and with it the capability to reproduce a greater bandwidth
Kapton voice coil to minimise eddy current loss, thereby ensuring minimal distortion of the midrange
Highlights
Detachable cloth grille with optimized acoustic transmissivity and hidden magnetic fixing
Height-adjustable metal spikes included
Klippel® optimised construction
High-quality interior cabling by Oehlbach®
Tweeter
f-max Signature tweeter dome with a particularly wide surround for optimized dispersion characteristics at frequencies above 20kHz
Solid aluminium flange with optimized acoustic transmission
Particularly lightweight cone construction consisting of semicrystalline polymer (PTFE) for maximum efficiency
Copper cap-optimised drive system for minimum distortion
Generous ventilation of the magnet system with low natural resonance
Crossover
Built to 24dB LKR topology standards with transformer core coils and audiophile polypropylene capacitors
XO on 2 separate circuit boards in order to optimize the speakers when they are used in bi-wiring mode
XO mechanically insulated from the cabinet
Connections
Gold-plated and acrylic-encased speaker connectors
Big bi-wiring connecting terminal with solid screw connectors and

high-quality cable bridge
Cabinet
Airflex ports with extremely wide openings for optimized bass connection
Extensive bracing to support the chassis unit
Double-sectioned side reinforcements with varying material thickness to reduce vibration in the cabinet
Low resonant, stable MDF cabinet
Solid and substantially braced MDF cabinet with rounded side panels and decorative high-gloss front
Cabinet surface