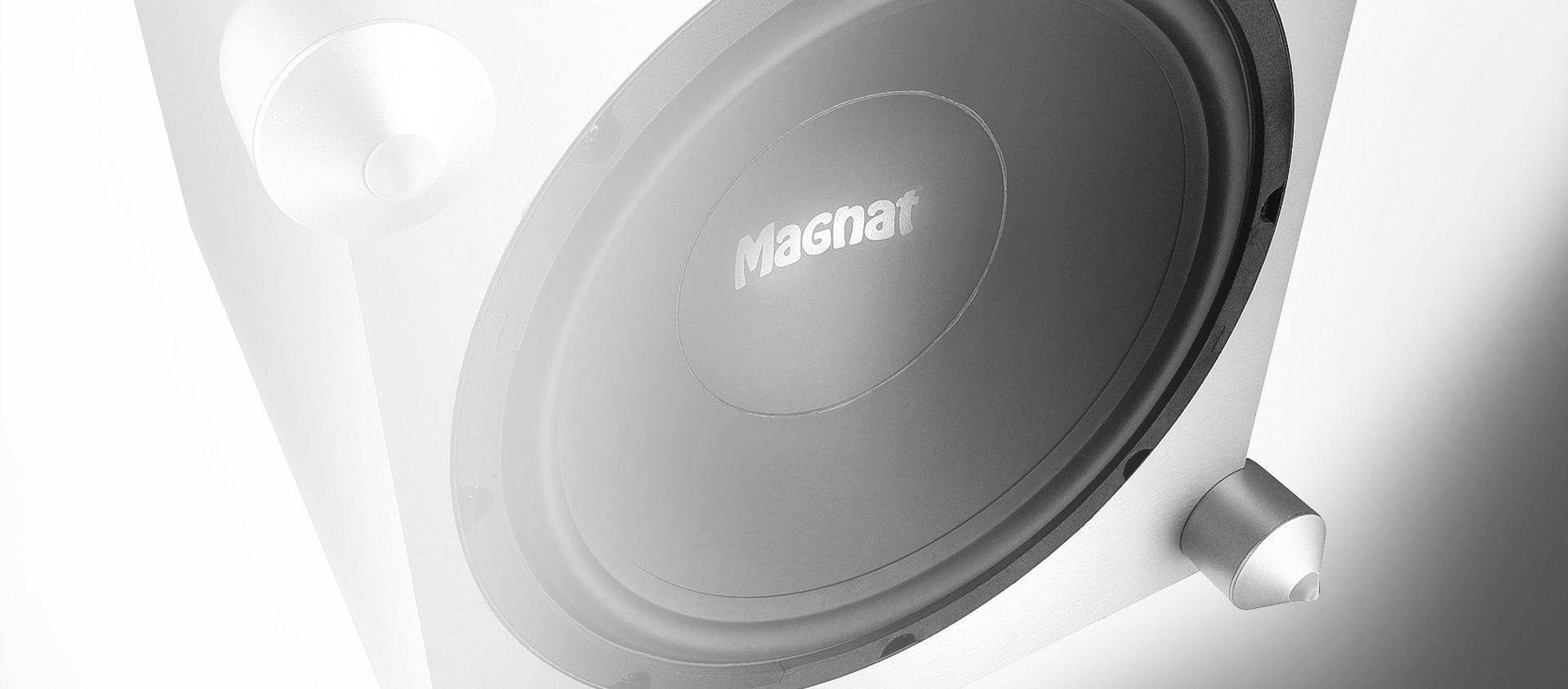 Downfire design for crisp, deep bass
The downfire enclosure design helps the Beta Sub 20 A to produce a very deep and strong bass foundation. The driver is supported by an Airflex bass reflex port at the front. The bass reflex output, secured by five screws, ensures untroubled and interference-free enjoyment, even in critical sequences.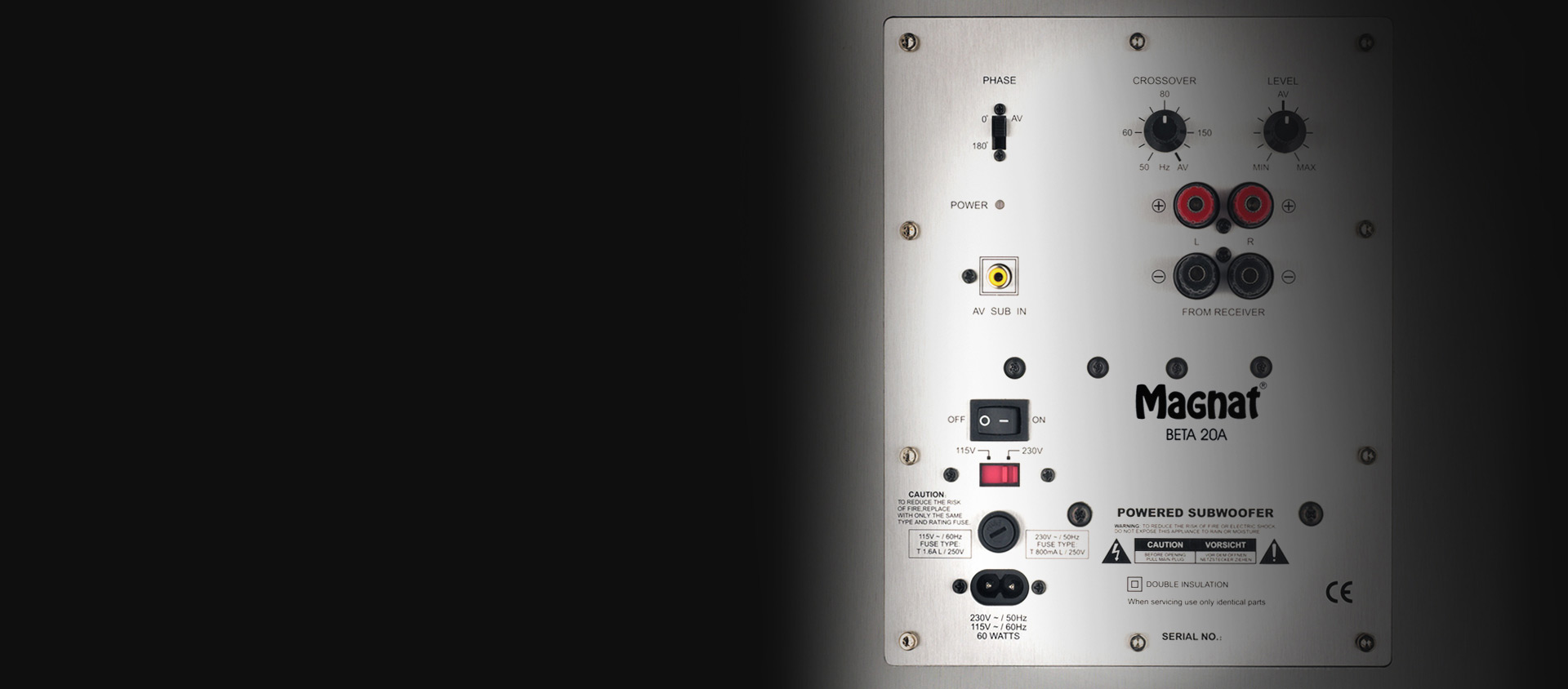 The terminal
This subwoofer is driven by a 140 watt high-performance power amp – serving a deep bass range of 200 to 25 Hz – and is infinitely adjustable between 200 and 50 Hz.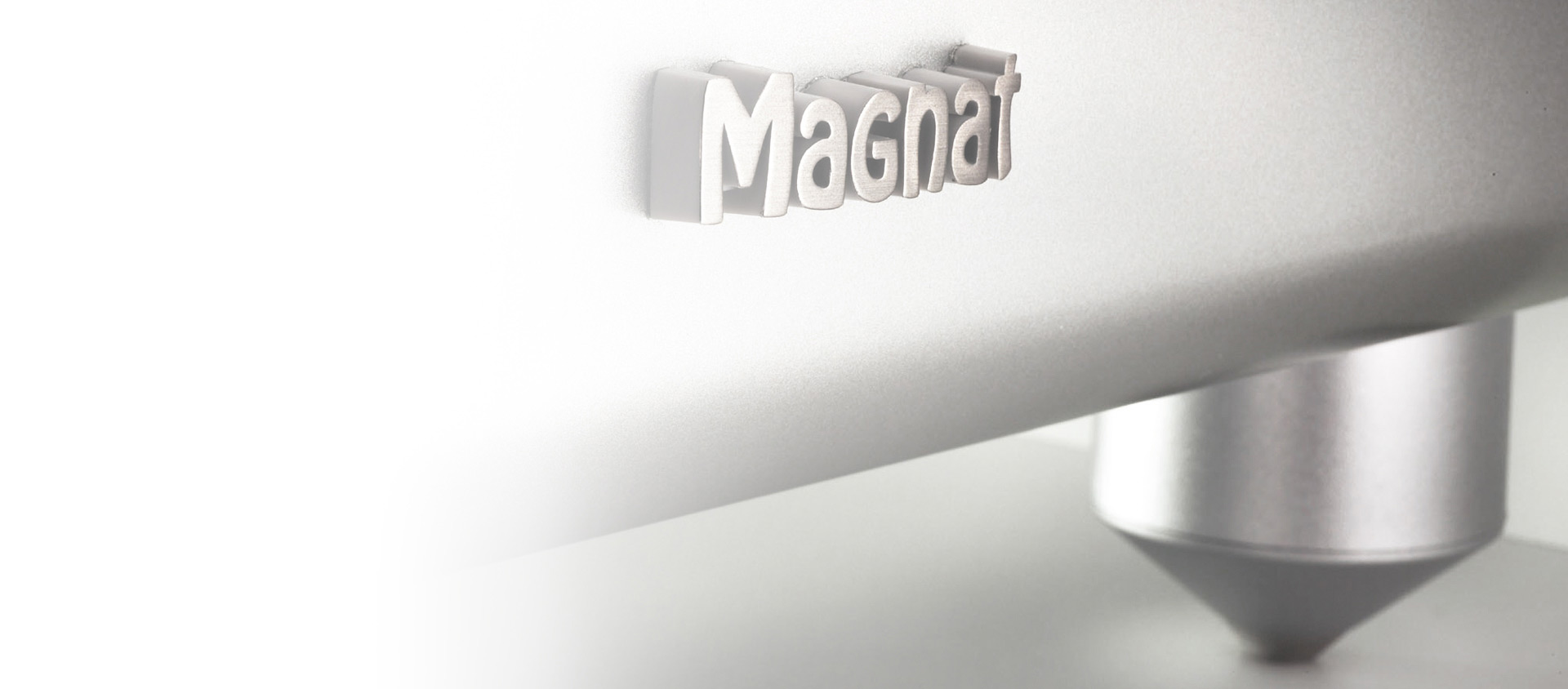 Defined clearance below
With a very small and precisely defined clearance between the bottom of the unit and the underlying surface, the subwoofer membrane surface can be particularly well controlled and pushed to the limit acoustically.
Technical specifications
---
Principle
Powered bassreflex subwoofer, down-fire
Drivers
Output power (RMS/Max.)
Frequency Response
Crossover Frequencies
Phase
Dimensions (WxHxD)
Cabinet surface
Black Satin/Ash Decor Black
Silver
Highlights
---
Amplifier and power supply
Volume and crossover frequency adjustable
Automatic standby circuit
Phase switchable 0° - 180°
Real-time Limiter (rt-limiter)
LPC-feature
Switchable mains voltage 115/230 V
Surge protection with LED indicator light
Highly modern design with silk matt lacquer and aluminium applications
Woofer / midrange
High-power long-throw woofer
Connections
High Level input
low level inputs
Cabinet
Rubber spikes included
'Downfire' construction
Aerodynamic optimized "Airflex" ports
Cabinet surface
Black Satin/Ash Decor Black
Silver
Evaluations
---
Customer evaluation for "Aktiver Bassreflex-Subwoofer mit 200 mm Tieftontreiber"
Evaluations will be activated after verification.